A strawberry daiquiri is one of those drinks that has the potential to leave you feeling good after you drink it, but somehow it never does. The main ingredients (strawberries and limes) are loaded with vitamin C and made up of the "good" kind of sugar. Plus all that ice in the classic blended version should be hydrating, right? After a particularly indulgent evening involving numerous strawberry daiquiris, I can say that I did not wake up the next morning feeling particularly "hydrated."


This is why I set out to make a daiquiri that won't leave your body feeling completely run down the next day and one that will taste just as good without rum as it does with. I chose to include mango to add more natural sweetness, rather than loading up on the sugar, and included one of my favorite supplements: maqui berry powder. Maqui berries have joined the ranks among other "super fruits" in recent years, but even if you don't buy into that kind of thing, you can't argue with the raspberry-like flavor and the beautiful deep color it adds to this blended drink -- it's really special.


So go ahead and treat yourself to this delicious mango-strawberry daiquiri. It has vitamins, minerals, and a little something extra to help the medicine go down. Happy summer!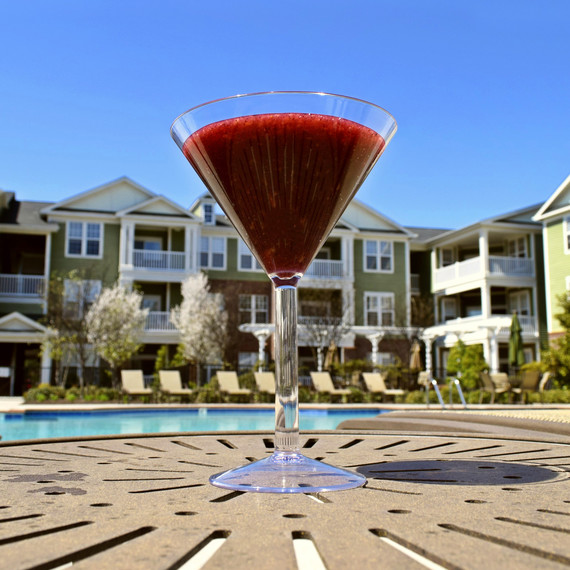 Ingredients
• 1 cup frozen strawberries
• 1 fresh mango (or 3/4 cup frozen mango chunks)
• 1 tablespoon maqui berry powder
• 2 oz of rum (optional)
• 1 oz peach schnapps (optional)
• 2 tablespoon of agave nectar or simple syrup
• Fresh squeezed lime juice (to taste)
• A little bit of water to help blend

Directions
Place all ingredients in a blender, blend, and enjoy!