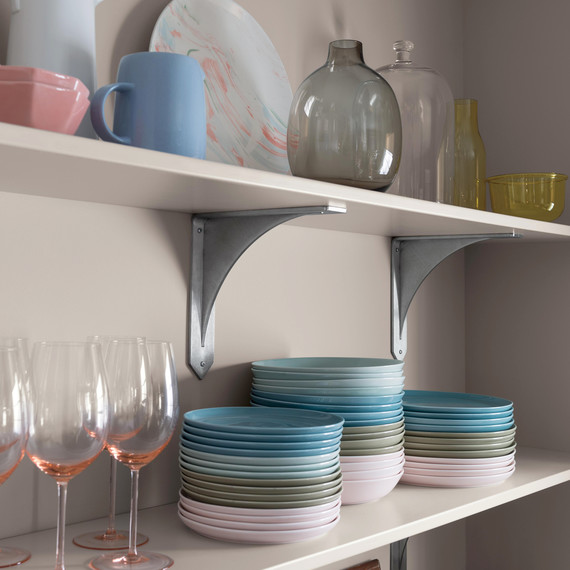 Instant Customization
Open shelves turn your wall space into the perfect place to store unique or oversize bowls and serving trays that wouldn't normally fit inside of a cabinet. It's easy to mix and match different shelf textures, brackets, and colors to create a unique look for your kitchen space.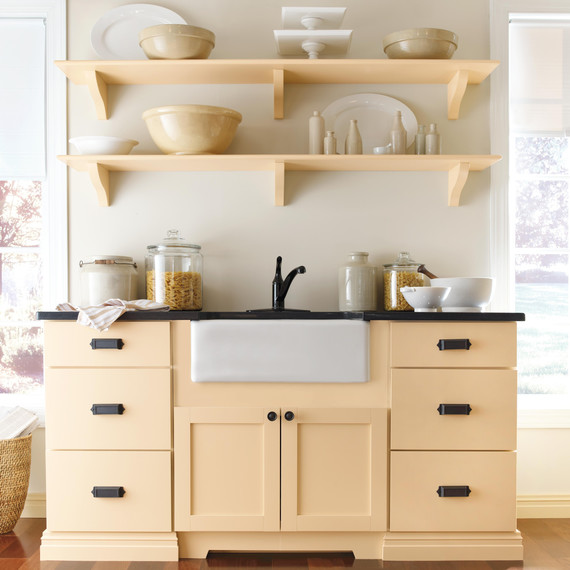 Feature Meets Function
Open shelves are great for displaying your beautiful collections, but they're also very handy. At a glance, you can easily see all of your kitchen essentials at hand.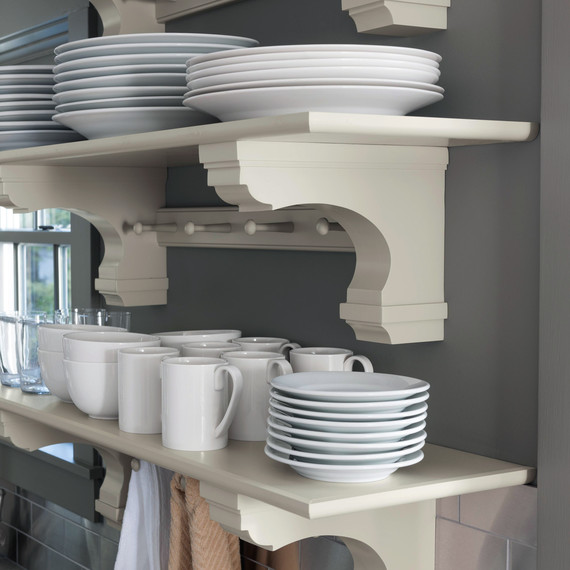 The support brackets themselves are one of the most important factors of open shelving. 
"Corbels are a perfect example of how function and beauty are inseparable in my kitchen. The right corbel not only provides structural support but it can also reinforce the style of the whole room. I use them beneath shelves and extended countertops, and also as decorative accents under open cabinetry." -- Martha Stewart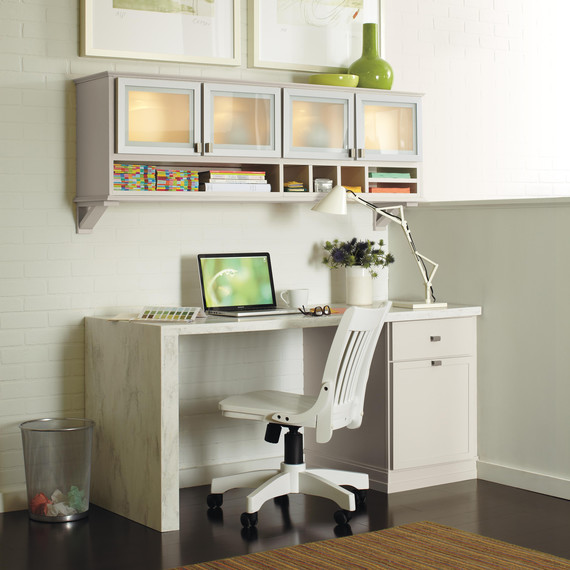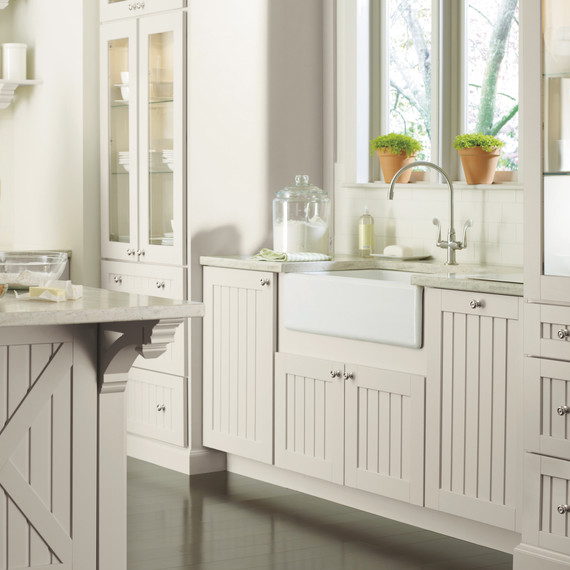 Incentive to Stay Organized
Because all of your cookware and dinnerware is on display, you'll want to make sure to arrange your belongings in a beautiful way. You'll appreciate the benefit of a tidy kitchen!
For more kitchen inspiration, and to shop the Martha Stewart Living shelving and cabinetry collection, visit The Home Depot.