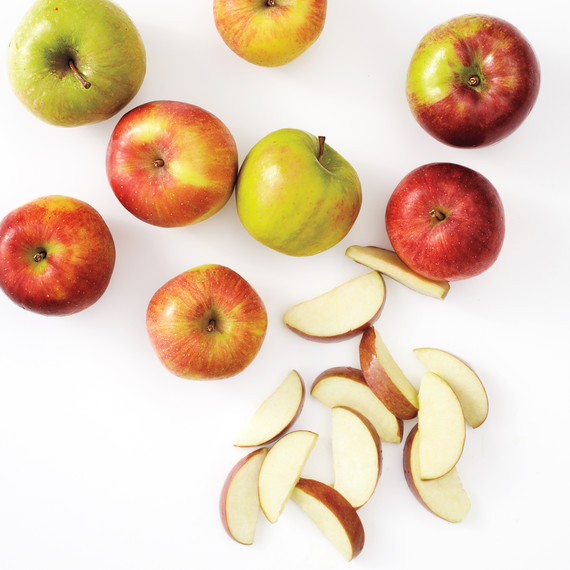 Even better than baked apple pie: combining the all-American dessert with that other grand American tradition, fried food! For this, we turn to our friend Emeril Lagasse.
It's One of His Favorite Desserts
Emeril makes individual fried apple pies; some might call these individual servings turnovers or hand pies, but he says they are "fried pie tarts." Circles of pastry are filled with apples that have been cooked with sugar, spices, lemon juice, and apple brandy or Calvados. Then comes the fun part -- flambe! And the filling is thickened with a little cornstarch slurry.

Emeril pops some filling in the center of each circle of pastry and folds them over to form a semicircle "pie tart" that he crimps closed with a fork.
From Flambe to Fryer
To get a fried apple pie or pie tart, you need to well, fry. About four minutes in the deep fryer yields what Emeril calls a "sorta-crunchy" apple pie tart that's "like a big beignet," especially when dusted with lots of powdered sugar -- and finished with chocolate sauce and ice cream.


See the fun here: