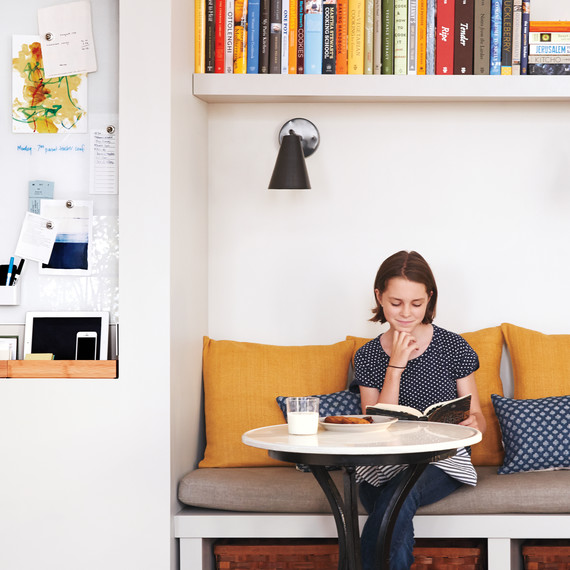 I love the idea of going out to brunch. I see your fancy overhead photos of latte art and oozing yolks, and I'm thrilled for you. Really.
But most Sunday mornings, I don't want to brush my hair and take a train to wait in line for a meal that will knock me out for half the day. I'd rather shuffle to the kitchen, put the kettle on, top my favorite sourdough with good butter and flaky salt, and flick through blogs with an embarrassing nest on my head. Still, I want my meal to be an experience. Most of my harried weekday breakfasts are eaten standing over the sink. But what if I had a space to really enjoy my toast-and-blogs ritual? I had to think of a way to make my kitchen more of a destination.
Problem: I live in a tiny apartment with no dining room or eat-in kitchen. Enter the kitchen nook, a pleasant compromise between civilized dining and serious lazing -- my way of bringing the straight-outta-Pinterest cafe to me.
Mine is a reclaimed wood bench that's been tucked in a corner and topped with an arsenal of pillows. A small coffee table lets me keep everything I need within arm's reach: drink, book, laptop, condiments, and flowers that brighten the tabletop.
For you, the "nook" could be a window seat or the side of a kitchen island -- if you've got a place to sit and a place to set your food, you can make it work. But a few key pieces will help give your at-home hangout cafe cool, with or without an espresso machine.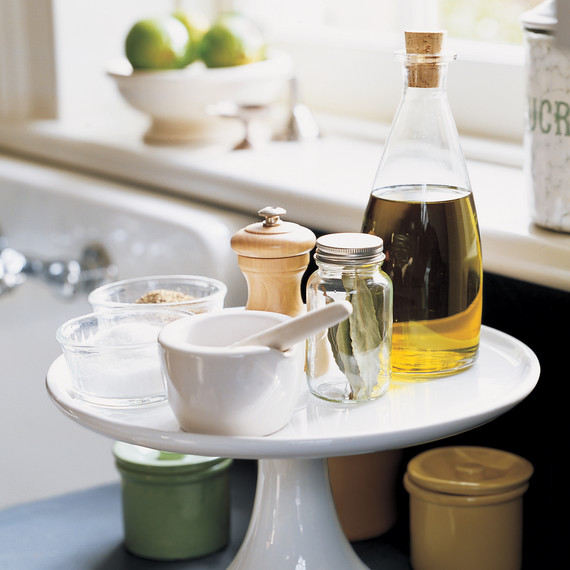 The tabletop. Just as restaurants keep their tables stocked with salt, pepper, and napkins, let a few items live permanently in the nook. My table plays host to small canisters of honey and fleur de sel -- two condiments I put on just about everything -- and a white linen towel rolled up in an old jam jar. To avoid encroaching on precious elbow room, store these items on top of a cake stand. And a bitty bottle makes a perfect home for a few wildflowers or a sprig of herbs.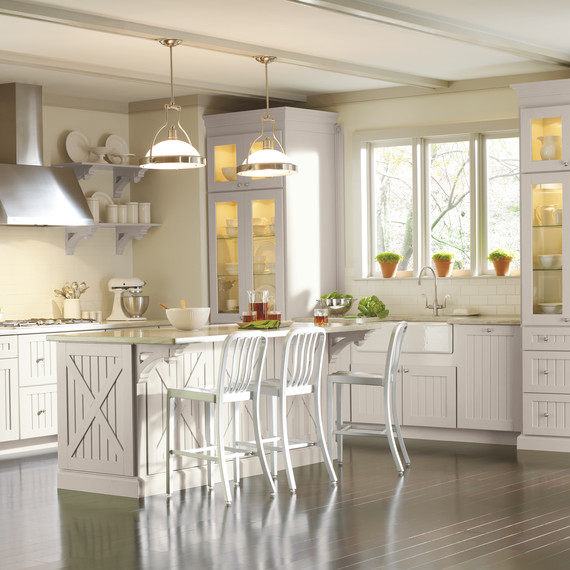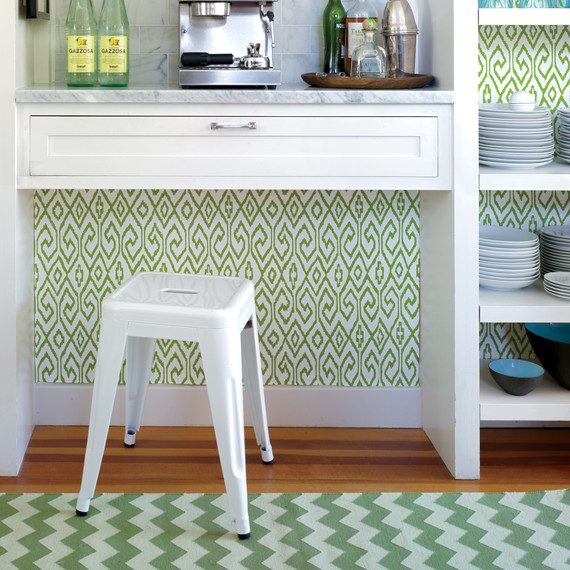 The efficiency. If you have room for an entire banquette in addition to all your other furniture, I envy you. For the rest of us, the nook needs to be multiuse (or at least not in the way). For example, a stool can be easily tucked under a counter and makes more sense than real chairs. Also consider how you might repurpose the space in the event of company. Don't let lack of space keep you from nooking -- just find a way to fit the nook into the rest of your life.