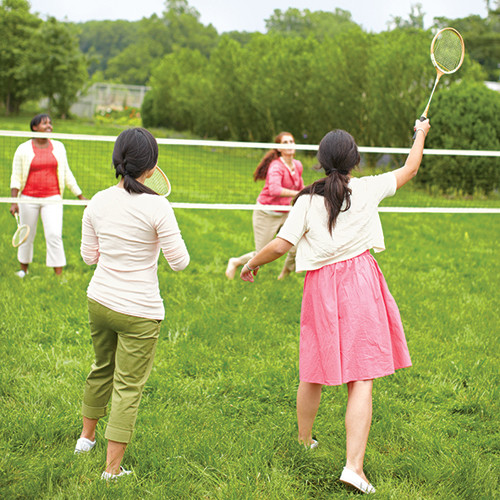 Start with some outdoor games with a (healthy) competitive spirit -- think relay races and tug-o'-war. Make your at-home event as simple or as fancy as you'd like: Use a necktie to conjoin partners for a three-legged race, do laps across the lawn with an egg on a spoon (gripped between your teeth, if you dare!), or whip out the horseshoes or badminton net for some slightly more highbrow fun.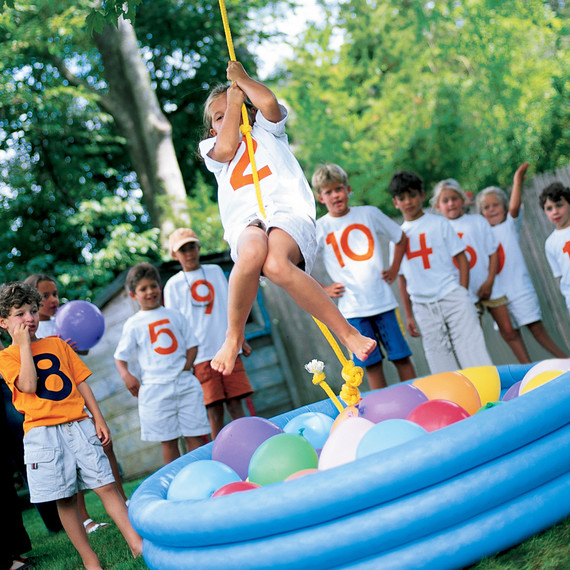 An obstacle course is always a hit! Be creative -- add a rope swing or a balance beam. See our best ideas here, or just scatter a selection of flat(-ish) objects for a game of "Hot Lava" -- touch anything but the ground!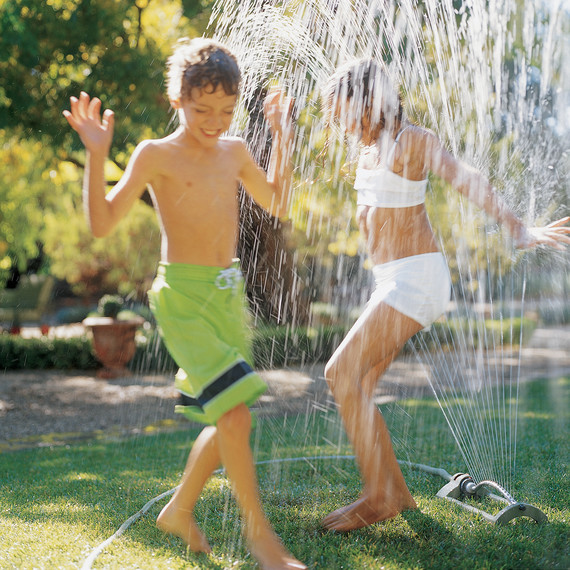 Once you've worked up a sweat, cool down with sprinklers or a game of hot potato using sponge balls (the eco-friendly alternative to water balloons).

The best part: A field-day party can be thrown on a dime. If you're short on traffic cones, volleyball nets, and other phys-ed staples, use our magic chalk paint to mark boundaries of play and use paper pinwheels to line the ground for obstacle courses.