Whether you want to avoid the chemical cocktail that makes up most drugstore antiperspirants or you simply want to try something new, options for effective underarm products are more accessible than ever before. Thanks to a creative bunch of natural skin-care makers, you can stay fresh while treating your armpits to some of today's simplest yet most in-demand beauty ingredients. Dissatisfied with natural and traditional drugstore deodorants and antiperspirants, the makers behind Essential Apothecary Alchemist, Soul Sunday, and Meow Meow Tweet crafted their own products using ingredients that are naturally antibacterial, antifungal, and absorbent.
For example, Kate Poole of Essential Apothecary Alchemist calls on a unique blend of odor-fighting essential oils -- tea tree, geranium, lavender, lemon, and eucalyptus -- to help keep bacteria at bay in her deodorant, Fresh. "It works so well you can actually apply it to stinky underarms, and it will immediately neutralize the offensive odor," explains Poole. What I think makes Fresh stand out, in addition to the effective and beautifully blended essential oils, is its ability to manage wetness due to its high baking soda and arrowroot powder content. A little goes a very long way, and effectively addresses sweat and odor.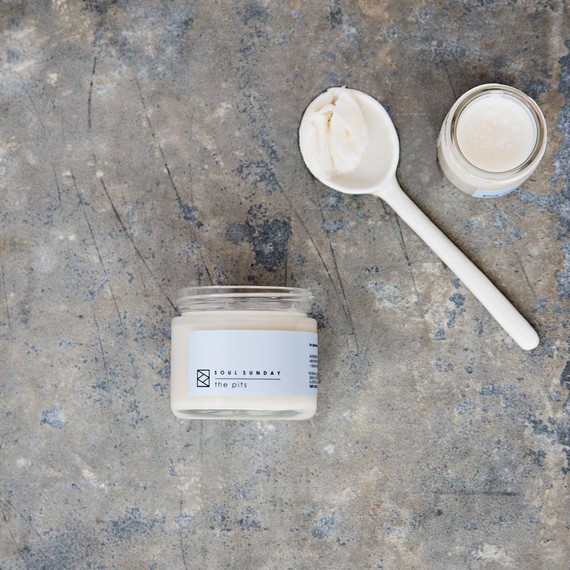 Another essential-oil cheerleader is Soul Sunday's cofounder, Kara Kochalko. I adore her emphasis on the gentle, moisturizing, and antibacterial properties of coconut oil and shea butter. She's proud of the girl-power ingredients in her deodorant cream, The Pits.This baking-soda-free deodorant is ideal for sensitive underarms and has a light floral scent.
She knew it was time to ditch traditional deodorant and craft a safer alternative once she started seeing links between some common store deodorants and breast cancer. Kochalko ditched the chemicals and uses geranium and other flower oils instead -- they have "antibacterial, skin-soothing qualities and have been known for balancing hormones."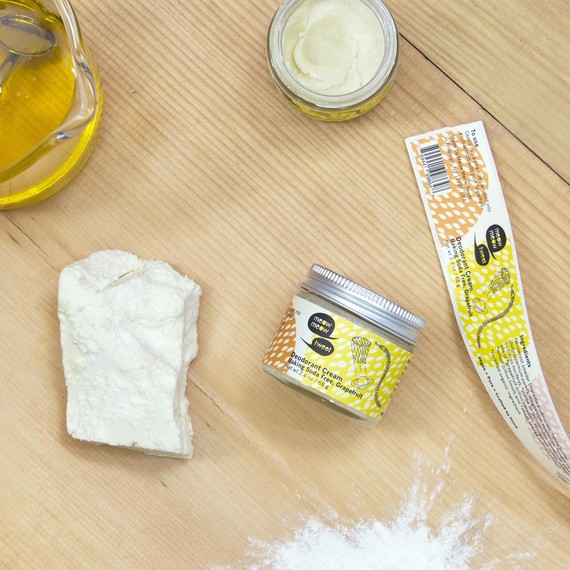 Sensitive underarms can also find relief with Meow Meow Tweet's Baking Soda Free Deodorant Cream with Grapefruit. Meow Meow Tweet cofounder Tara Pelletier crafted her newest deodorant cream with arrowroot powder to help manage wetness without the risk of underarm irritation from baking soda. "I love the organic arrowroot powder that we use for a bit of moisture-absorbing action. Unlike other natural deodorants that utilize cornstarch, we use arrowroot because the carbohydrate content is lower, so it won't encourage yeast and bacteria growth," Pelletier explains. The grapefruit, orange, and lemon essential oils smell light and refreshing, and the mix of moisturizing butters create a fluffy, rich texture that is a dream to apply underarm.
With these wonderful options above, and plenty more on the market, it might be difficult to decide which deodorant to select. It's important to remember that a number of factors influence body odor and sweat, from diet to hormones and hydration to clothing material, and not every deodorant will be effective for every person. I recommend trying one that emphasizes ingredients that address your primary area of concern first, then use trial and error to find the option that works best for you. Spring is all about renewal, so take the leap and try something new!