Grappa, or "Italian firewater," was originally made in the town of Bassano del Grappa, in the Veneto region of Italy, and that's where it gets its name. Today, distilleries all over the world are making it.
While brandy is distilled wine, and whiskey is essentially distilled beer, Grappa is a spirit that's distilled from pomace -- the seeds, skin, and stems of grapes left over from pressing during the winemaking process (because why compost when you can make booze out of your leftovers?). Originally, it was cheap to make and kept the farmers warm through the cold winters of Northern Italy. Farmers would even put it in their espresso in the morning! It was also pretty rustic; a strong grappa could definitely grow some hair on your chest.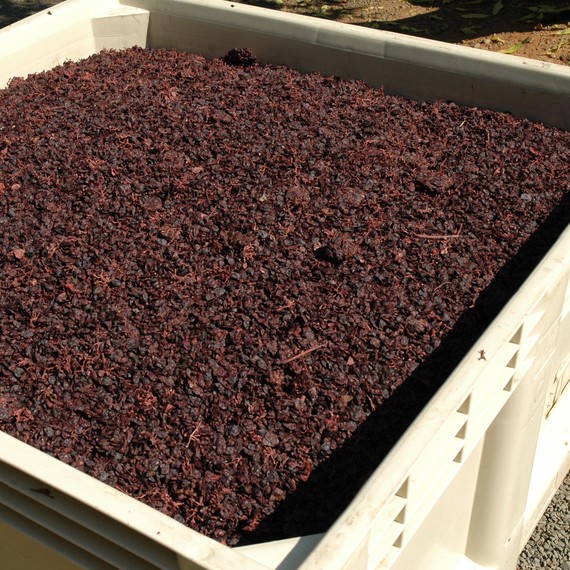 But in the 1970s, one intrepid, passionate lady with a true DIY spirit single-handedly flipped the script on grappa and its reputation. Giannola Nonino and her husband, Benito, were obsessed with elevating grappa into something delicious, smooth, and elegant -- more suitable for sipping after dinner than chugging from a flask in the barn. They did this by purchasing only the best, freshest pomace from the top winemakers in the region -- and while most grappa was made from the a mix of debris from all different grapes, the Noninos tried making one from a single variety of grape, Picolit. This was a revolutionary concept, and the result was sublime!
However, when Giannola would bring this fine grappa around to dinner parties, excited to share, people were having none of it -- grappa was thought to be too lowbrow.
So, Giannola did what any persistent entrepreneur would do -- she gave it a makeover and a guerilla marketing push! First, she put the grappa into adorable apothecary bottles with silver-plated stoppers that she found at the local chemist. Then, she hand-tied labels around the neck of each bottle with yarn for a personal touch and priced it around the level of a fine single-malt Scotch. Finally, she personally took her grappa around to restaurants and wine shops all over Italy pouring it for people and telling her story. She created a movement. Once other distillers and winemakers realized there was money to be made, they followed in her footsteps and thus started the era of modern grappa!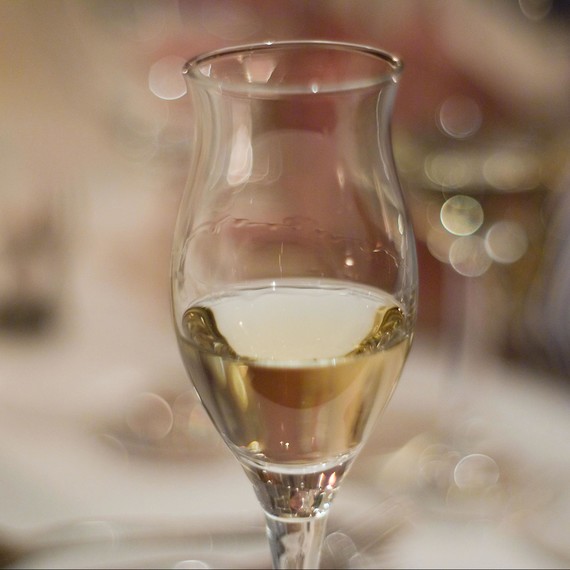 Now that you have a great story to share by the fire, let's explore our grappa options, shall we? Drink it neat or slightly chilled, out of a delicate little tulip-shaped grappa glass. Here are some of my favorites:
Nonino 'Ue Vitigni Bianchi' Grappa
If you're inspired by Giannola Nonino's story and dying to try some grappa from her family, this grappa is sweet and fresh with floral notes and echoes of pear flavor.
Ceretto Zonchera Grappa
This one is from the Piedmont region, made from the pomace of Nebbiolo grapes, as is widely available stateside. One taste will transport you directly to an Alpine villa. Drink it as a digestif after a hearty fondue!
Po' di Poli Moscato Grappa
If you're drawn to very delicate aromas of orange blossoms and a faint kiss of honey, you will fall in love with this nectar from one of Italy's most famous grappa producers, made from the pomace of Moscato grapes, .
Berta Grappa di Barbera
From Piedmont, Italy, the Berta family has been in the distilling biz for centuries. This grappa is made from 100 percent Barbera grapes. It's very rich in flavor with essence of cherries and vanilla.
Extra Credit: If you discover a love for grappa, and want to explore some other exotic distillates, there are many options. Calvados, from Normandy in France, is distilled from cider. Give Slivowitz a chance -- it's a Croatian liquor distilled from plums. And my personal favorite: Eau de Vie from Austria, which is distilled from fruits and comes in such delicious varieties as raspeberry, pear, cherry, and apricot. 
Photography by Matt Rogers and Carsten Tolkmit.