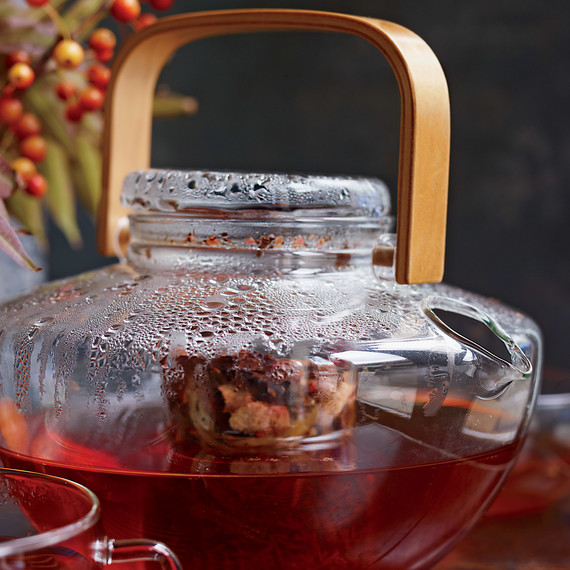 Using an eyedropper, flush the area with lemon juice or white vinegar to remove the color. Then treat with a stronger bleach, if necessary.
Then, if you've added sugar or milk to your tea, spray the area with a diluted dishwashing-soap solution. You can make this by combining 1 tablespoon of fragrance- and dye-free liquid soap (containing sodium laurel sulfate, or sodium laureth sulfate) with 10 ounces of water in a small spray bottle. This will help lift out any residue.
Finally, wash the item with an enzyme detergent. If the garment is made of a protein fiber such as silk, wool, cashmere, or angora, follow the label's instructions (which often means a trip to the dry cleaner).
Next: Refill your mug -- we're betting you need another pick-me-up!
Watch the video below for more stain-removal tips, and check out our printable stain-removal list, too.