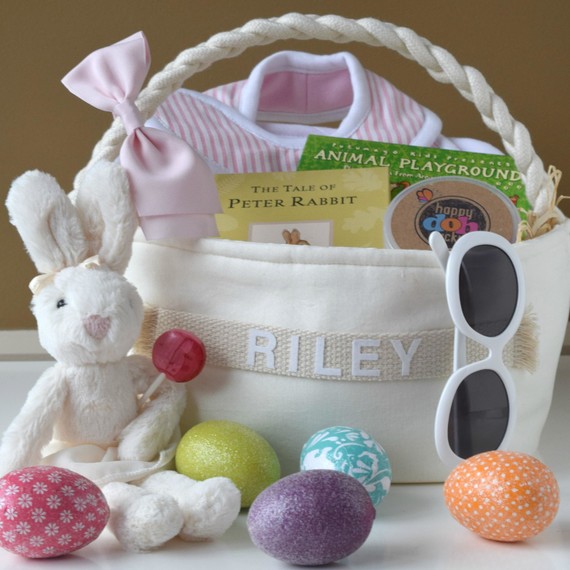 I started with a beautiful handmade basket from Good Wishes Quilts that I had personalized with my daughter Riley's name. The designer included a card with good wishes for a long and happy life, which I gladly put inside the basket too. I love the modern look of the basket, and Riley will love that she can use it to carry her toddler essentials in style long after Easter.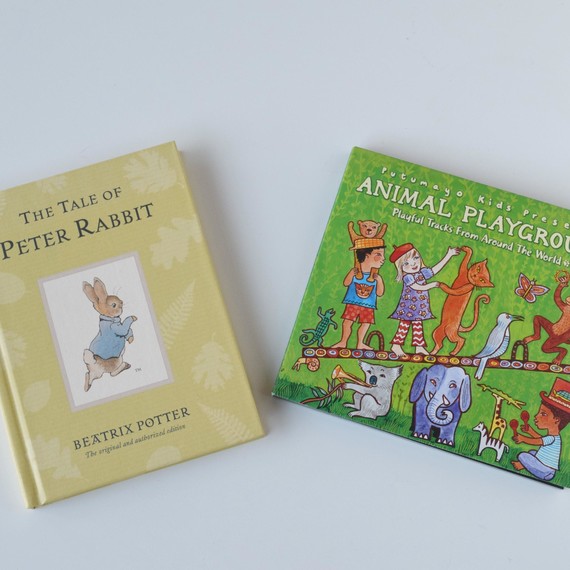 Next, since Riley loves books, I included the children's classic "The Tale of Peter Rabbit" in a size that's perfect for her tiny hands. She loves music too, so I added "Animal Playground" from the Putamayo Kids series that she adores. The "Frozen" soundtrack has been on repeat in our house for months now, so this will be a very welcome change. No offense to Anna and Elsa, of course.
I'm planning to make a huge Easter feast, so I included BambiniWare's signature Burpa Bib in Saturday Seersucker to keep her outfit stain-free during mealtime. The baby-pink-and-white seersucker print was inspired by Riley's first Easter dress that she wore at six months old. And since she insists on accessorizing her everyday looks with sunglasses and headbands, I included a couple new additions from Janie and Jack that will complement Riley's Easter outfit and bib.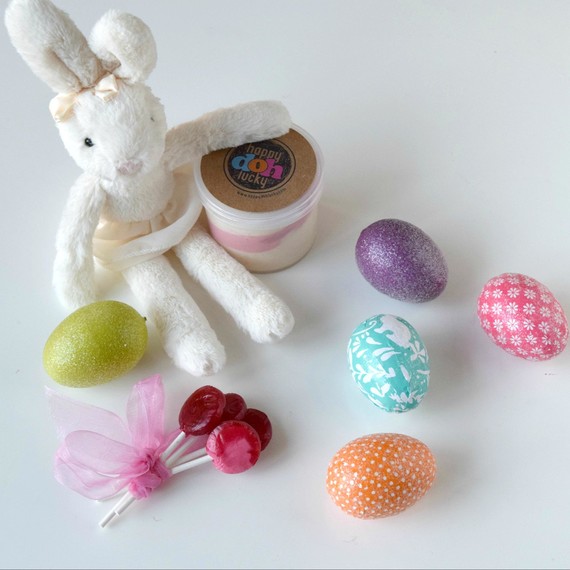 Lately, Riley's been telling me that she likes lollipops, even though she's never tried one. That is, at least, until now. I'm bending my "no candy" rule just for her Easter basket with a few organic fruit-juice pops by YumEarth Organics. She'll also have strawberry-scented natural modeling dough by Happy Doh Lucky to make a few pretend goodies, and this cute tutu bunny by Jellycat to lend her a hand.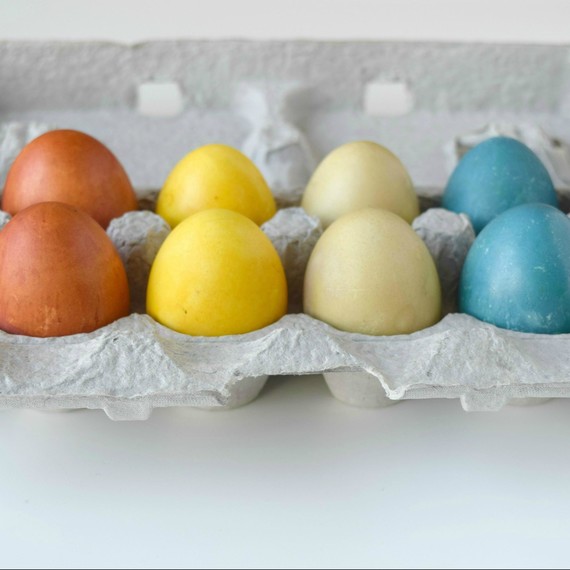 Last, but not least, these eggs -- that I made from everyday natural dyes I found in our kitchen -- will add some color to the whole thing and be perfect for the Easter egg hunt.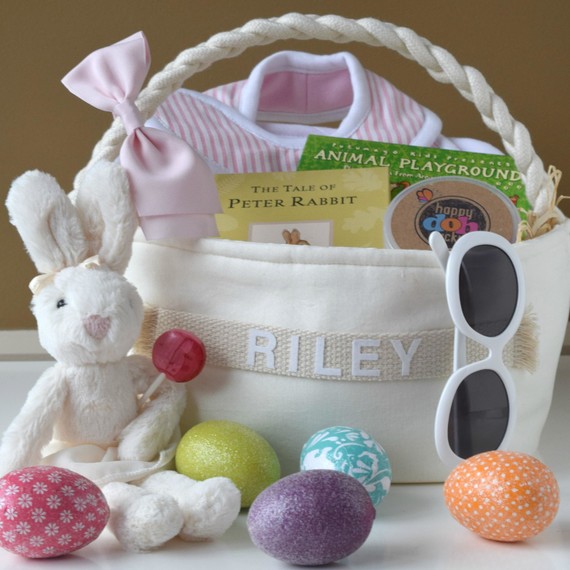 Photography by Riche Holmes Grant.