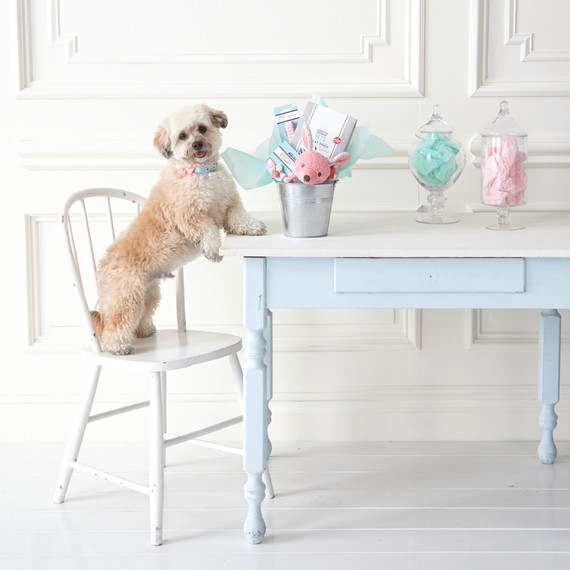 With a pet-friendly Easter basket, your pup will stay occupied, and most important, be kept away from the kids' chocolate! As always, be sure to supervise your pets whenever giving them new toys, treats, or apparel.
1. Choose your container
DO use an inexpensive container, pet bed, or bowl as your Easter "basket."
DON'T use a container that your pet can chew or destroy, such as a straw basket.
2. Fill it up!
DO fill your pet's Easter basket with spring-themed toys, apparel, or a new collar.
DO include delicious treats. 
DON'T use artificial Easter grass as a filler; it can be harmful if ingested.
DON'T use plastic eggs to hide treats; they break easily and can harm your pet.
3. Personalize it
DO put your pet's name on his or her basket. Download our free Pet Gift Tag Clip Art.
DON'T decorate your pet's basket with anything he could bite off, especially flowers. Common flowers such as azaleas, carnations, hyacinths, hydrangeas, daffodils, daisies (some varieties), geraniums, lilies (some varieties), peonies, and tulips can be dangerous to your pet if ingested. For a full list of toxic and nontoxic plants, visit: