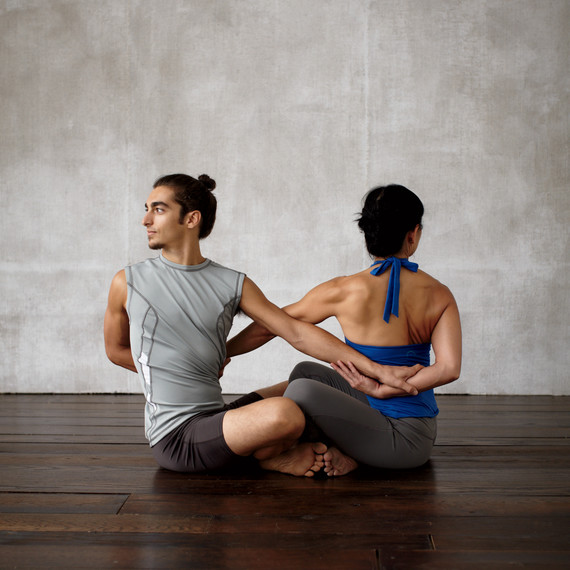 You'll stay accountable both to yourself and your workout buddies.
Maybe you won't feel too guilty about skipping a workout when it's just you and your iPod, but you'll certainly hesitate before standing up a group of other people. Each member of your workout group is going to depend on each other member to make that hour an established part of your daily routine. In order to keep that trust, you simply have to show up. "You're not paying for anything, so you're not getting penalized financially. That means it's purely a social accountability," John reminds us. "But don't underestimate that." Once the workout's on your calendar, we promise you'll be motivated to lace up your (super-cute) sneakers and actually get out of your house, if only because your fear of missing out will be an extremely powerful motivator. Remember that day you slept in while everyone else got a great workout -- and posted a group picture on Instagram to boot? You won't let that happen again.
Your workouts will be far more exciting.
Okay, so you might just end up running side-by-side on a treadmill at the gym. But we really doubt it. You'll find that working out with a friend will invariably lead to more unique, interesting workouts, and they'll likely take place outdoors. In the hour you spend together, you'll get far more done than you would alone, too -- and we're not just talking physically. "I like to think of it as multitasking," says John. "You're going for a run, but you're also going to catch up or gossip or chat about work or make future plans."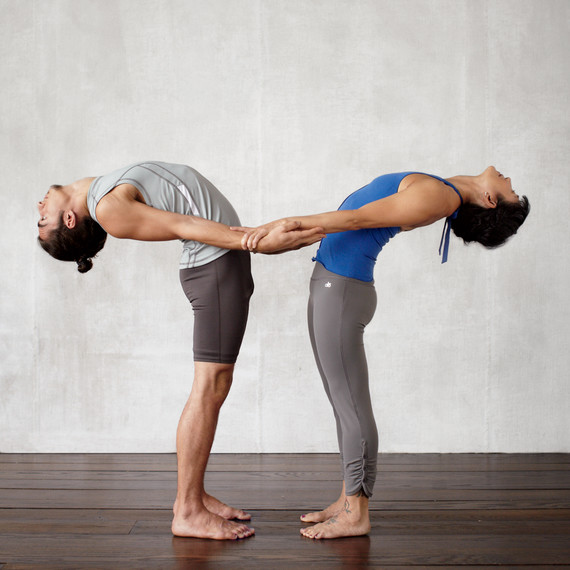 You'll build a community.
When you work out with a group, you'll inevitably develop relationships that you'll care about maintaining. In fact, the whole fitness aspect of your run, hike, or yoga session might actually become an afterthought. "You'll be so focused on making connections with other people and chatting that you'll suddenly realize, 'Oh, yeah, we just ran four miles!'" says John. "There's just so much more to it than hitting the pavement. That's what makes these kinds of activities so memorable."
You'll be far more inspired to push yourself.
We feed off the positive energy of other people all the time -- not just at the gym, but also at the office, on the street, at home...everywhere. Sweating alongside others is a meaningful experience for precisely that reason. "If you're in a group setting, a faster or more hardworking athlete can help you reach new heights. It's like that dangling carrot that keeps you moving forward," John points out. But it's not a one-way street. You might be surprised to find that others will be truly inspired by your own positive energy, just as you're affected by theirs. "Believe it or not, there's always going to be someone who needs your guidance or high energy or simply your smile, no matter your fitness level."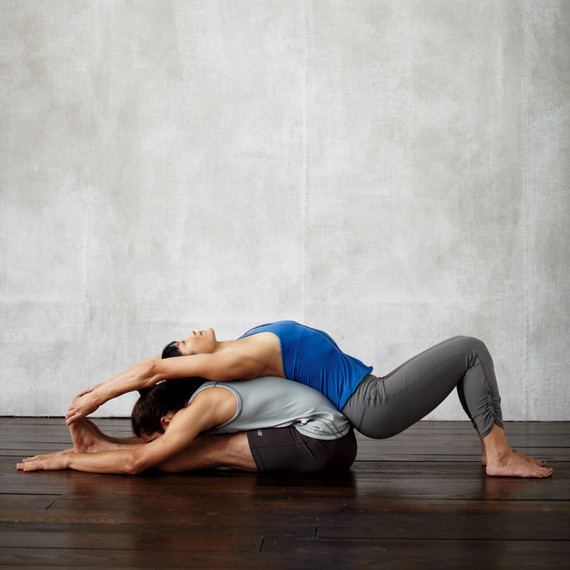 You'll be in better spirits.
With someone else in the picture, it's easier to get out of our own heads -- if only for a little while. "When I used to train by myself, I wouldn't use my voice to talk to anyone until I got to work," John remembers. "But just this morning at our huge group run, I hugged people, used my voice, talked aloud, high-fived...etcetera. The vibrancy of that human connection means that I have so much more energy when I finally get to work."
Your body and mind will thank you.
Whether you're running through a field with your best friend or nailing your triangle pose surrounded by fellow yogis, you're doing something good for yourself, and you're adding in layers of sociability to what otherwise would be a solitary event. This is all good news. John recognizes that group training is helpful and therapeutic no matter how you manage to get it done. "You might be the fastest or slowest in your group, but the truth is, nobody really cares," he adds with a smile. "They're just happy you were there with them, urging them on, just as you're happy they're there with you."