It's that time again, you're thinking about dinner and what to cook. So here's our weekly list of suggestions: dinner recipes that take less than an hour of mostly hands-off time. Some recipes will be much faster than that. We'll suggest what you can do to prep ahead and cut down on weeknight work. Recipes will be family friendly, but we'll stretch the boundaries beyond chicken tenders and broccoli. Yes, there will be pasta and, yes, it will be delicious. So visit us every week for dinnertime inspiration.
Monday: Down-Home Chicken Soup with Dumplings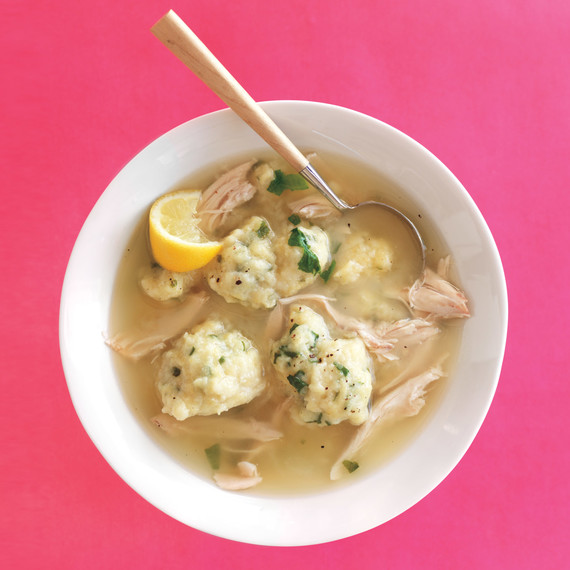 Sure spring is just around the corner but until then, there's soup with dumplings because dumplings make everything better. Raise a spoon to that!
Get the Down-Home Chicken Soup with Dumplings Recipe
TUESDAY: Broiled Striped Bass with Cauliflower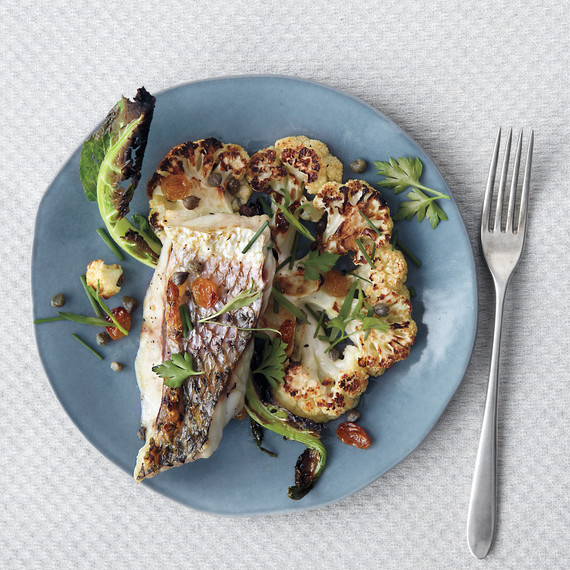 Cauliflower steaks are a "thing" -- and for those of us who only encountered cauliflower in it's boiled form, they're a good thing. Better still is roasted cauliflower. It's simply sublime, and broiled, like here, is just as fabulous and a whole lot faster. We love the broiler for a quick dinner that doesn't taste rushed.
Get the Broiled Striped Bass with Cauliflower Recipe
WEDNESDAY: Roasted Kielbasa with Apples and Cabbage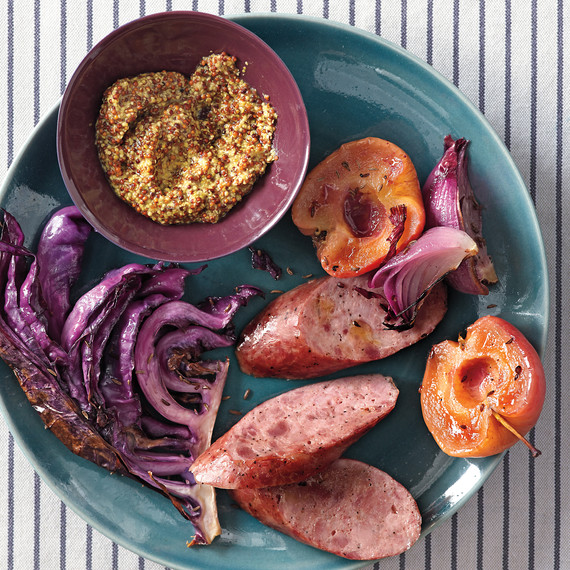 Get through hump day with this substantial dinner, it's just right for a cold night and is easy to prepare. It's another of our favorite, let-the-oven-do-the-work-dinners. Oh, and did we mention it's one of our wonderful one-pot dishes? You know how much we love One Pot!
Get the Roasted Kielbasa with Apples and Cabbage Recipe
THURSDAY: Baked Potatoes with Assorted Toppings
Another warming dinner that's simple to prepare. Baked potatoes taste best if baked in the oven and yes, we know that can take a long time. But there are tricks! You can make them ahead and warm them in the oven; microwave them (texture is not as good but it is faster); or even leave them in the slow cooker while you're at work. If you want to consider baked potatoes more in depth, join us here. And feel free to get creative with your toppings.
FRIDAY: Orecchiette with Butternut Squash and Sage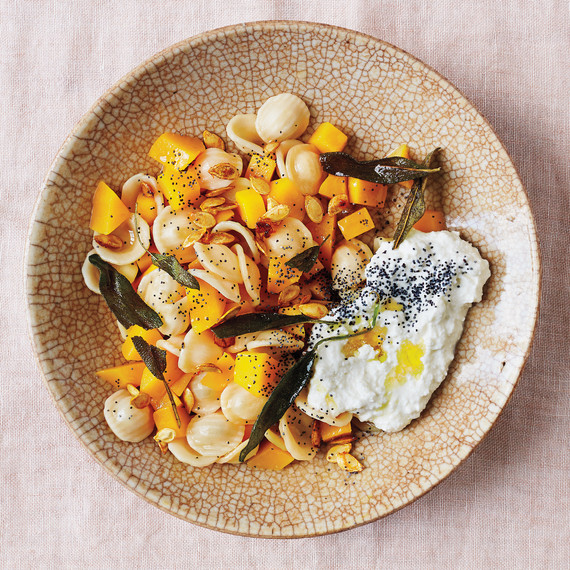 One of our favorite pasta shapes, orecchiette, is paired with cubes of butternut squash in this easy vegetarian meal. Fried sage leaves give the dish a delicious cheffy touch, as does roasting the squash seeds and using them as a garnish. A finishing touch of creamy ricotta elevates this simple supper.
Get the Orecchiette with Butternut Squash and Sage Recipe
SATURDAY: Chili and all the trimmings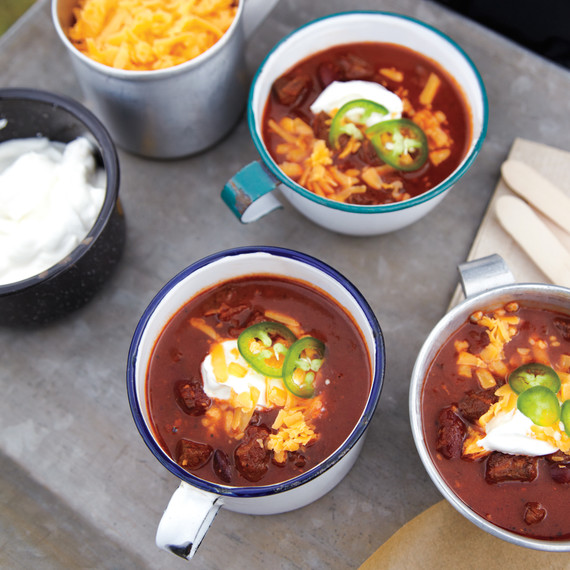 Get the Beef Chili Recipe
Sunday: Roast Chicken of Course