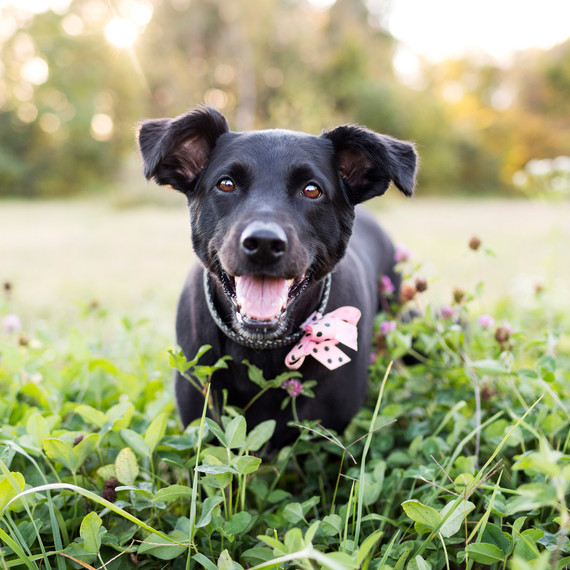 1. Find Good Light
Without the correct lighting, your pet can show up in pictures with freaky, glowing eyes. Nobody wants that! To avoid this, turn off your flash and seek soft, natural light.
If you're inside, look for even lighting -- with no bright spots -- near a window. If you want to head outside, the best time to shoot is during the "golden hours" -- the one to two hours around sunrise and sunset. Find some even shade, place your pet in it, and shoot away! The even lighting will show off all of your pet's best features.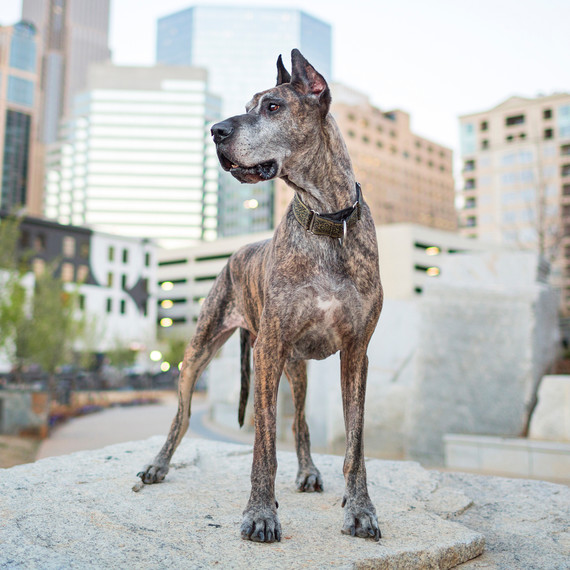 2. Be Aware of the Background
To achieve a lovely, artistic shot of your pet, be aware of what surrounds your furbaby. This sounds like a no-brainer, but a bad background can ruin an otherwise great shot. Are there distracting colors or elements? Is there anything that takes your eye away from your furry friend? Is there a pole or tree coming out of his or her head? Pro Tip: It's easier to change your shooting angle than to move your pet.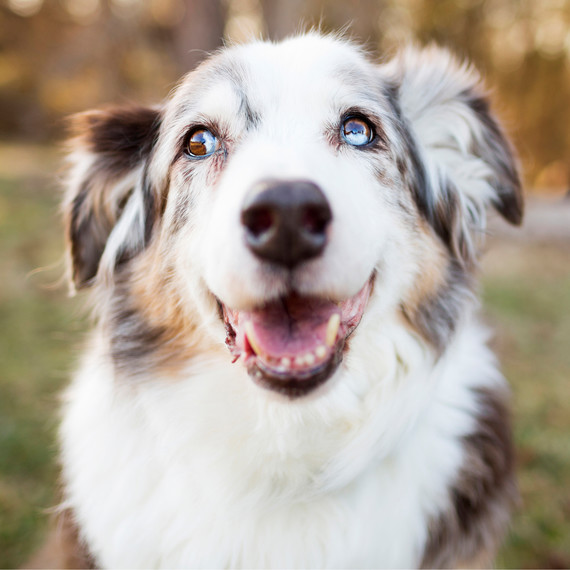 3. Focus on the Eyes
As they say, the eyes are the windows to the soul. To get a shot that really connects with the viewer, make sure your pet's eyes are in focus. If your camera has the option, use the eye-detection feature or manually select the focus point over Fluffy's eyes.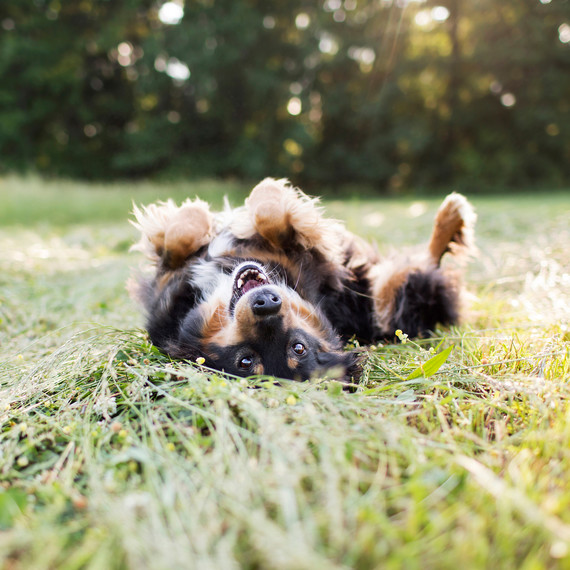 4. Get Down on Their Level
Although photographing from above is easy and natural, for a more interesting shot, mix it up a little and get down on your pet's level. This gives you a new and fun perspective of their world. Plus, you'll probably get a nice little workout yourself.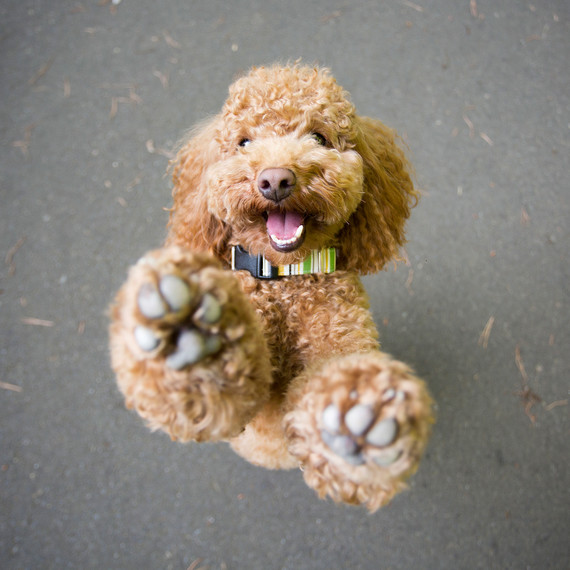 5. Know What Motivates Your Furry Friend
Can't seem to get Rover's attention? Find out what motivates himbefore you start shooting. Use treats, toys, or even funny noises to get his attention. Hold treats and toys just above the camera, and it will look like he's staring right at you. And don't forget to reward him when he's good.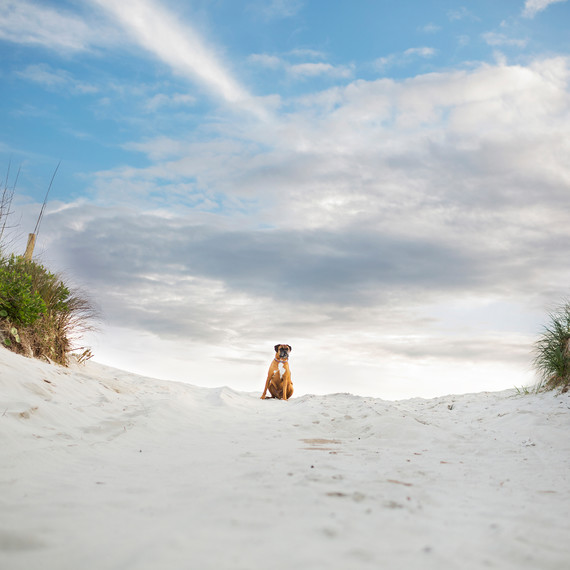 6. Mix Up Your Framing
Try close-ups, mid-range, and wide-angle shots. Start by shooting a headshot and slowly move backward until more and more of the background is visible and your pet becomes smaller and smaller in the frame. These pulled-out shots are often my favorite and are great for large pieces of artwork.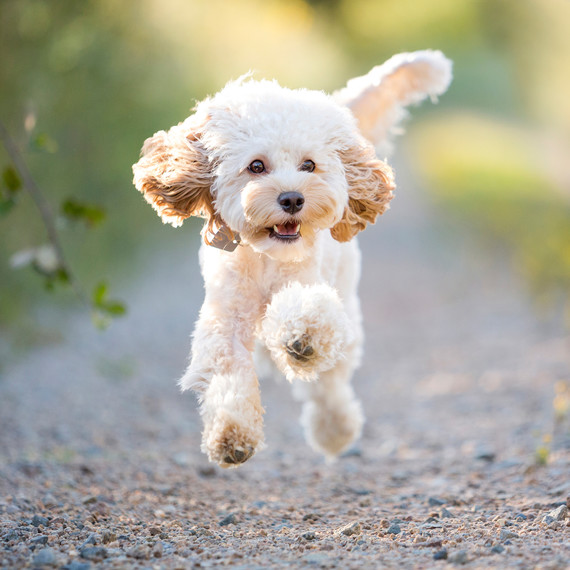 7. Experiment with Camera Settings
Don't be afraid to pull out your camera's manual and play around with those scary settings surrounding the "Auto" button. Yes, a real camera. Learn about aperture, which controls depth of field, and shutter speed, which controls action. Controlling even one of these factors can make a huge difference in what the final product looks like. Remember: Photography is all about experimenting and having fun!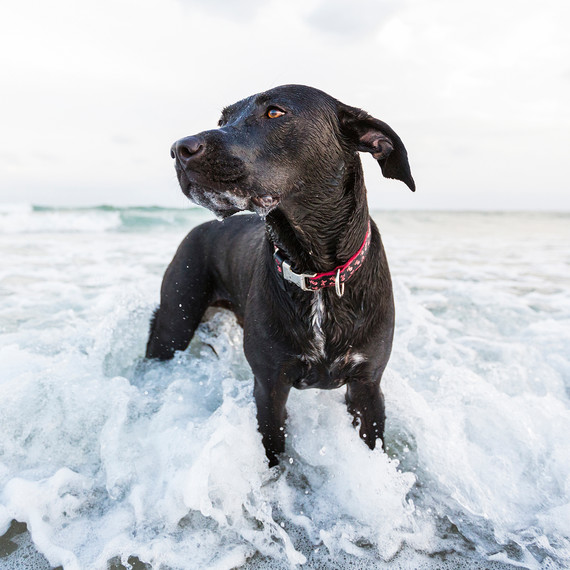 8. Be Patient
One of the most important things to have when photographing your pet is patience. Be patient with your camera, be patient with your pet, and be patient with your skill level. All new hobbies take time to learn. If you're frustrated, your furbaby will pick up on that energy and will inevitably feel less comfortable in front of the camera.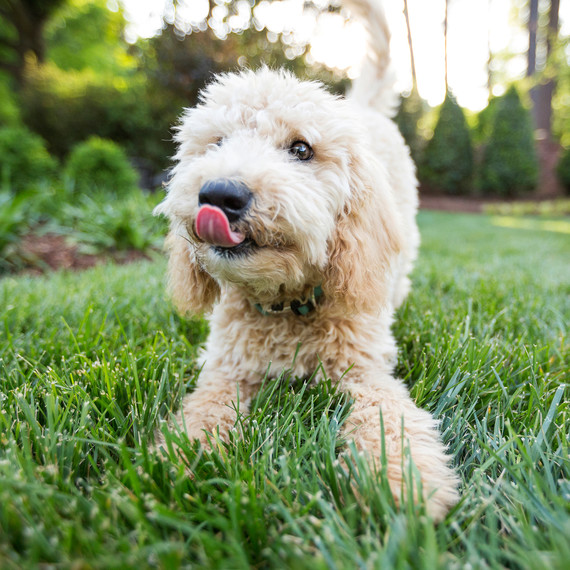 9. Be Safe
Last, but certanly not least: Be safe! Don't let your photo shoot turn into a nightmare. If you're outside, be sure your pet is protected from traffic, aggressive dogs, and anything else that could pose a threat. If possible, bring a friend along to help. At the very least, keep your dog leashed and out of harm's way!
To view more of Sarah's work, visit her website.