St. Patrick's Day is one of my favorite holidays for one simple reason: It is a day of merriment. For me, that celebration means eating green food that is not normally green, drinking beer with friends, and wearing as much of my shamrock gear as I can (dare I admit, I even have a shirt that says "Kiss Me, I'm Ashley," which was a gift from a friend). Every year, it's just my luck that I am in charge of dessert for the festivities. Here are my top St. Patrick's Day cupcakes so far. Start with a basic yellow, vanilla or chocolate cupcake and take it from there.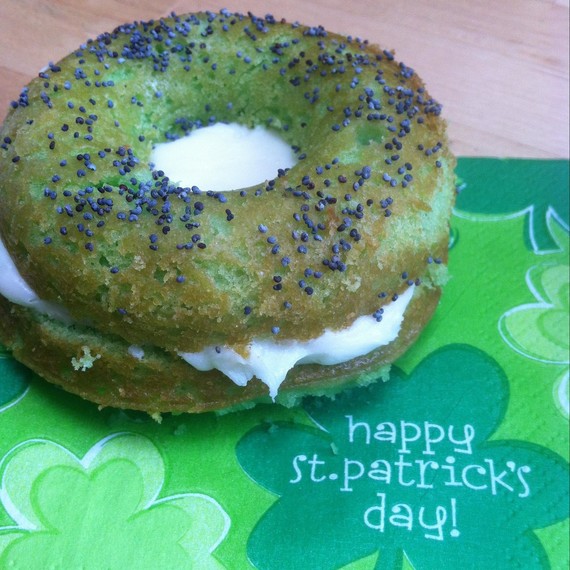 Green Bagel Cupcakes
Growing up, my dad would always get up early on St. Patrick's Day to get the family a bag of green bagels for breakfast. Taking a look back on this childhood tradition, I was inspired to try a new twist on a fan favorite. These green bagel cupcakes are a fun addition to any party, and you can order them here.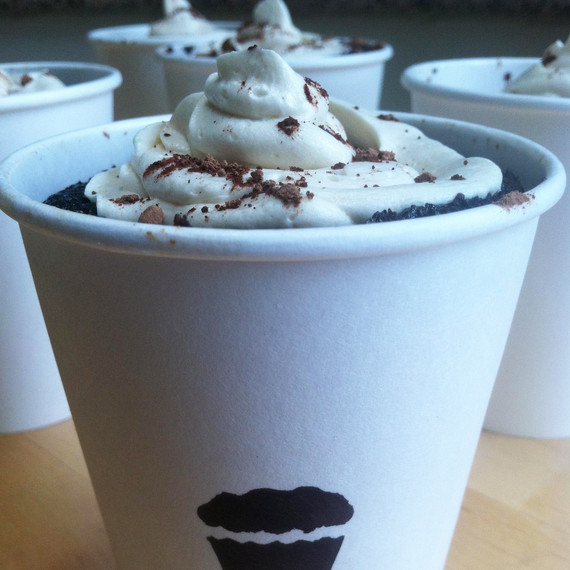 Irish Coffee Cupcakes
What's more fitting for St. Patrick's Day than spiking the cupcakes with whiskey? Not a thing if you ask me! I simply baked these cupcakes in a popover tin, and dropped them into an 8-ounce paper cup. Slainte! You have Irish coffee cupcakes to take on the go.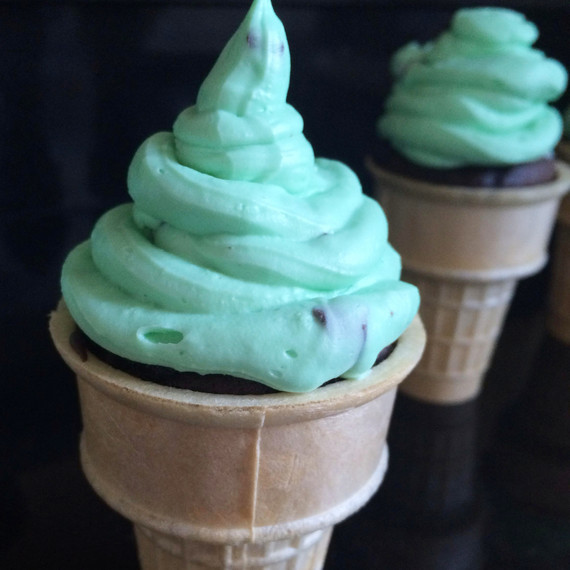 Mint Chocolate Chip Ice Cream Cone Cupcakes
Like I said, I'm always trying to make things green for the holiday. These ice-cream cone cupcakes made for a particularly sweet treat, while also adding the pop of green I was looking for.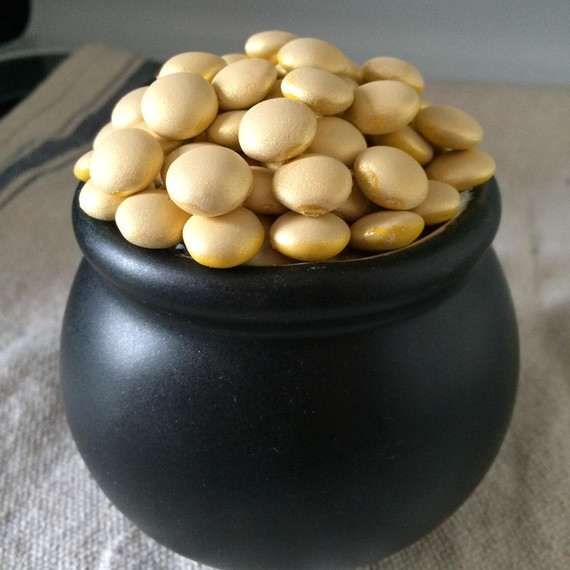 Over the Rainbow Cupcakes
So, I may have gone too far and purchased a pot to place a cupcake in so it would look like a real pot of gold. Call me crazy, but I loved the novelty of it. Oh, and I also used edible spray paint to turn yellow M&Ms gold. Don't want to go that far? Make some regular cupcakes and alternate between covering them in yellow M&Ms and Lucky Charms cereal.