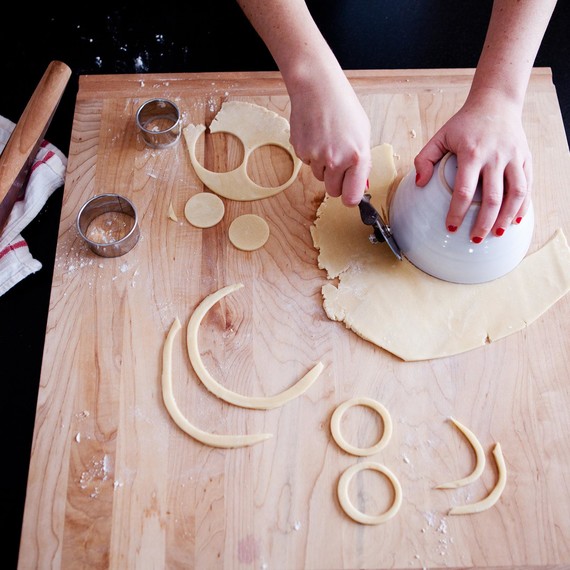 Follow a good recipe for basic pie dough. Once it is ready, roll it out on a lightly floured surface. Then cut out curved strips of pie dough to about a 1/2 inch wide and 10 to 12 inches long. A soup bowl is a great guide for cutting strips for a larger knot, and biscuit cutters work nicely as a guide for a smaller knot.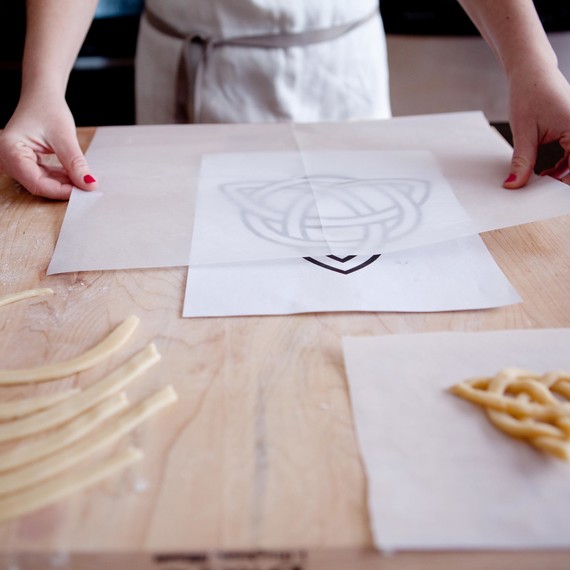 Place a printed image of a Celtic knot on your workspace, then lay a piece of parchment paper over the top. This "cheat-sheet" will be a tremendous help in creating a clean and symmetrical knot.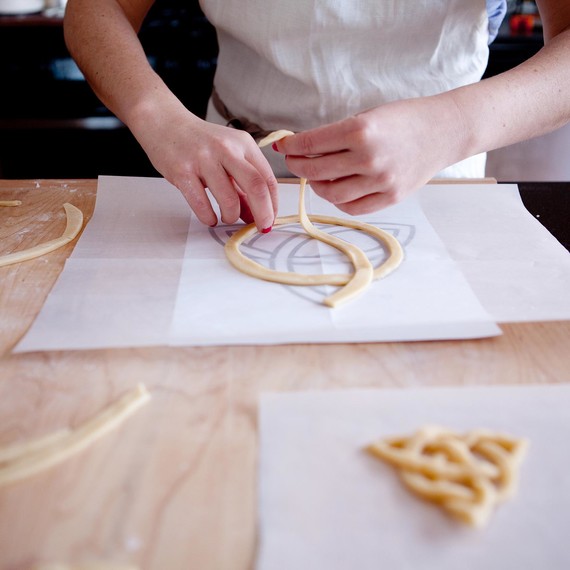 Using the image as a guide, place strips of dough in a Celtic knot pattern on the parchment paper. For this paticular knot, starting with the circular section works best.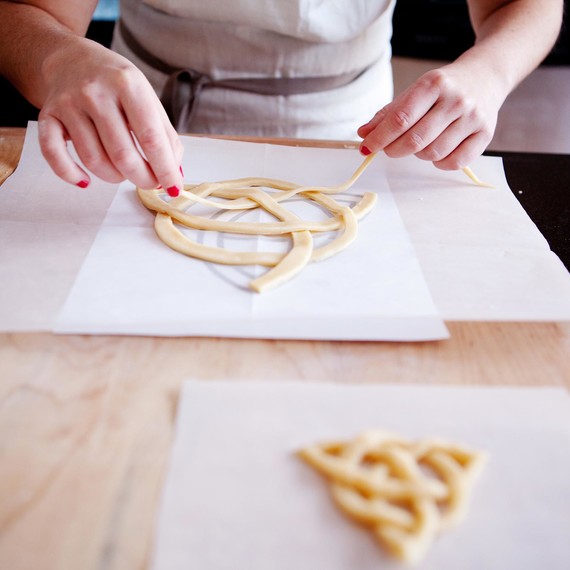 Continue adding strips of dough, weaving in and out through each section. Be patient: This project will challenge your lattice skills!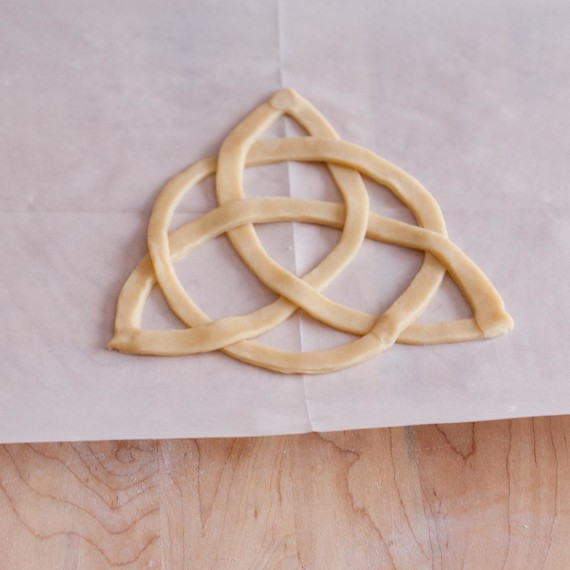 Once the Celtic knot is complete, pull out the printed image from underneath the parchment paper. Pinch together the edges at each point and gently press the dough at each intersection. Transfer to the refrigerator and let chill for at least 30 minutes.
Preheat oven to 350 degrees. Brush finished knot with egg wash and sprinkle with sugar. Transfer to oven and bake until the dough is golden, about 10 to 15 minutes.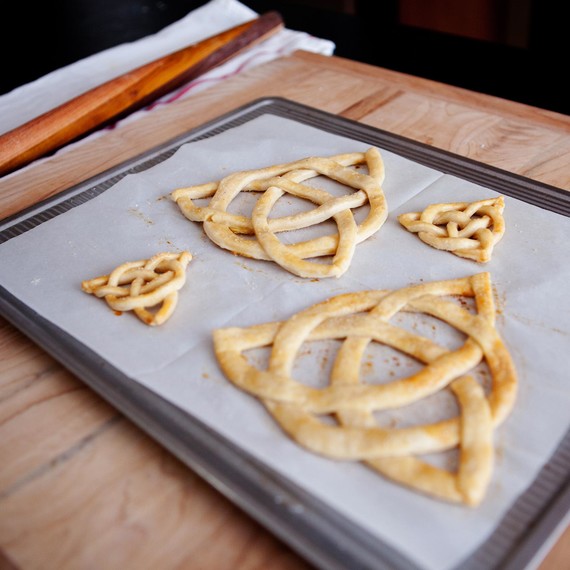 Remove from oven. Let baked knot cool completely.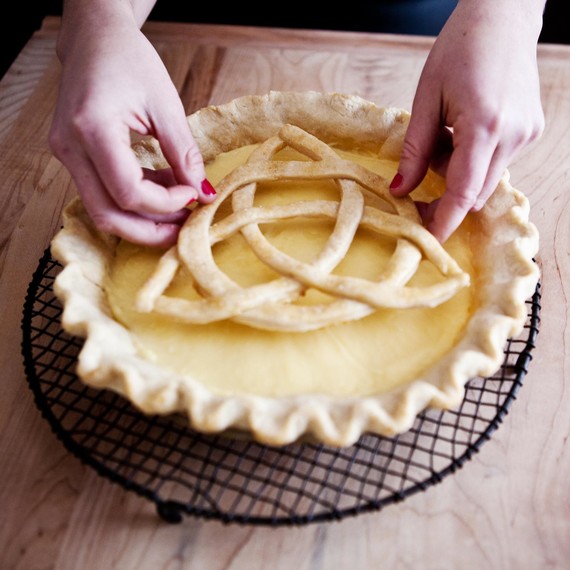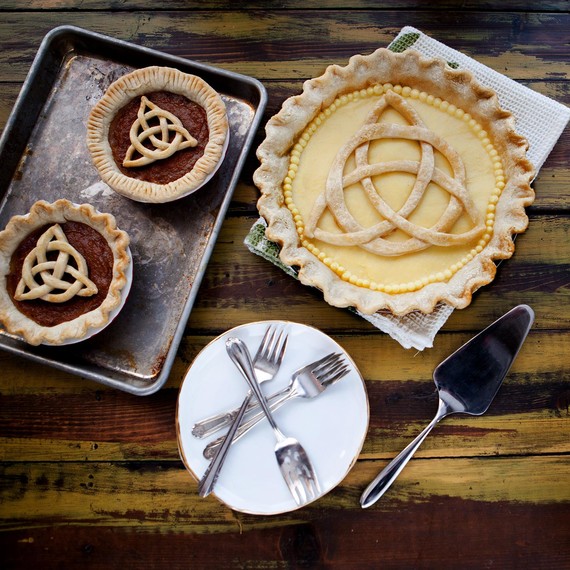 Add additional decoration as desired. Serve and enjoy!
Photography by Steven Karl Metzer