THE RULES
China, India, Japan, America, England...when it comes to tea, each place seems to have its own traditions, customs, and preferred style. In some parts of the world, drinking tea is a solemn occasion; in others, it's a ceremonial event. And in others still, it's an unquestioned universal pastime. So, when it comes to the "rules" of your own tea party, you might as well forge your own path. Our suggestions may align most closely with the English style, but we still encourage you to call a few of the shots yourself.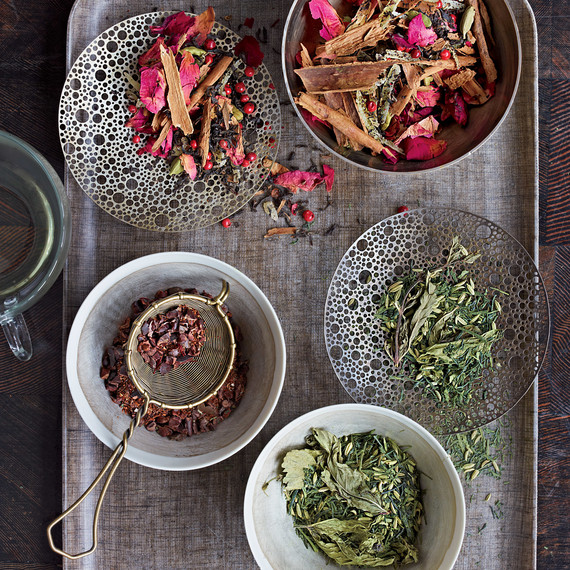 Emily Post, the famous etiquette expert, writes in her 1922 book, "Etiquette in Society, in Business, in Politics, and at Home," that there are a few "must-serve" items when it comes to tea time, and one of those is the classic tea sandwich. We'd agree. She also reminds us that "the hostess who, providing no individual tables, expects her guest to balance knife, fork, jam, cream cake, plate and cup and saucer, all on her knees, should choose her friends in the circus rather than in society." Simply put, there's to be no negotiating when it comes to the table setting, either. Even if you're going for a more casual, unbuttoned feel, each teacup should have a saucer, and there should be separate butter knives for each guest if there are jams and spreads involved. 
Other than that, we think you should go ahead and do your own thing. Rules are made to be broken -- especially in the case of the unstuffy tea party.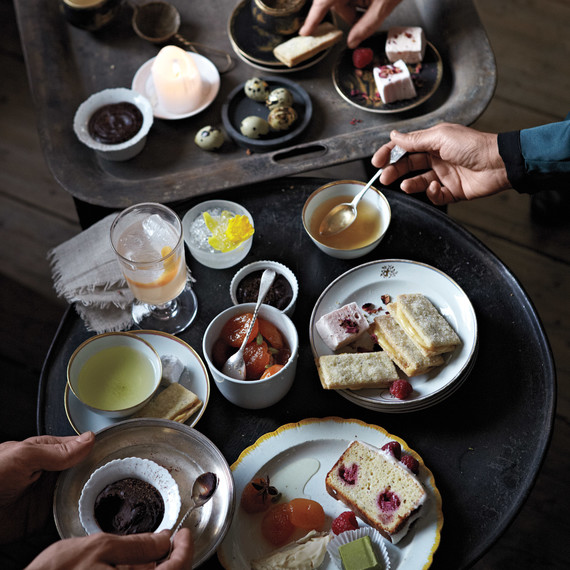 The Scene
This is your time to be original, make bold choices, and think way outside the box. Teacups, for one thing, can do more than just hold tea; they can also be used to decorate your table. Make "tea party baskets," filling the cups with tea bags, petits fours, small candies, and other fun trinkets. Or have them hold plants ("tree" cups, anyone?), see a second life as candle votives, and act as dainty favors.