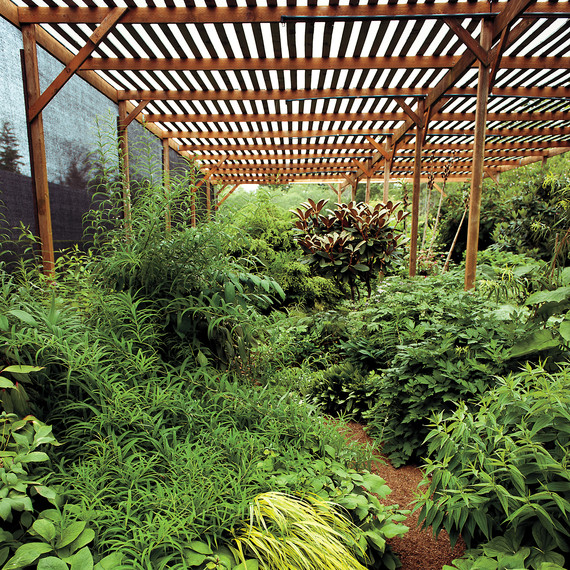 "It behooves the plant hunter to search every nook and cranny, to climb every ghyl, to explore every corry and crag, to prowl round every escarpment he cannot climb; the search is long, but well, well worth while," writes the iconic 20thcentury English plant hunter Frank Kingdon Ward in In the Land of the Blue Poppies. Sue Milliken and Kelly Dodson, the owners of Far Reaches Farm nursery, in Port Townsend, Washington, who consider Kingdon Ward a hero, know this firsthand. At least once every year, they take time away from their nursery to seek out unusual plants. They have climbed mountains, faced extreme weather conditions, and even encountered machine-gun-toting rebels as they've ventured the globe—from Bhutan to China, North America to India—all on the quest for exciting new specimens. "We are basically a wannabe botanical garden," says Milliken.
Equipped with all the necessary permissions and USDA permits, they do extensive research of each area's plants before they travel. Then they collect "everything and anything that could be botanically relevant and viable in a nursery," says Milliken. However, they are mindful as they gather. "If a plant looks like it has invasive potential—for example, if it is covering a whole hillside—we won't collect it," she says. They evaluate the plants they bring back to make sure they are "garden-worthy" (beautiful, colorful, and unique, yet adaptable to growing conditions in the U.S.) before offering them for sale at the three-acre nursery they opened in 2003. While they focus mainly on varieties that grow well in the Pacific Northwest, they have expanded their scope since developing a wider, national audience through their mail-order business. They also trade plants with other nurseries and share their finds and field notes with botanical gardens, botanists, and collectors—all in the interest of plant preservation. "Our nursery is like a botanical ark, in a way," says Dodson. "We've got so many plants here that are threatened that we're trying to save."
Their expeditions are not only about species discovery. "Sometimes just observing a plant in its habitat is great enough," says Dodson. He describes the thrill of walking through a mature forest of 70-foot-tall rhododendrons in Nagaland, in northeastern India: "It's just so amazing. You forget all about the number of leeches you have on you," he recalls. It's exactly this zeal for plants that makes Far Reaches Farm so special and keeps its local and mail-order customers (Martha among them) eager for more. "I think our diverse selection reflects not just our passion for plants, but also the fact that we are students of them," Dodson says. "There is always something to learn."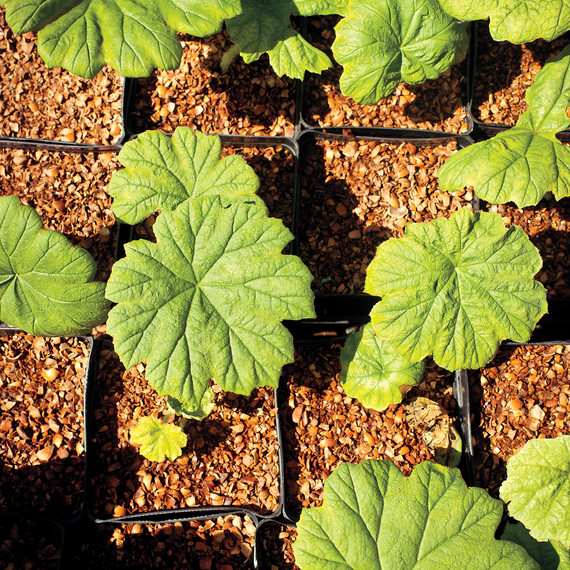 Dodson and Milliken propagate their own plants and use a soil blend that they spent years carefully developing: "We have created the mythical moist-but-well-draining potting soil," Dodson says; here, Astilboides tabularis seedlings grow in the greenhouse.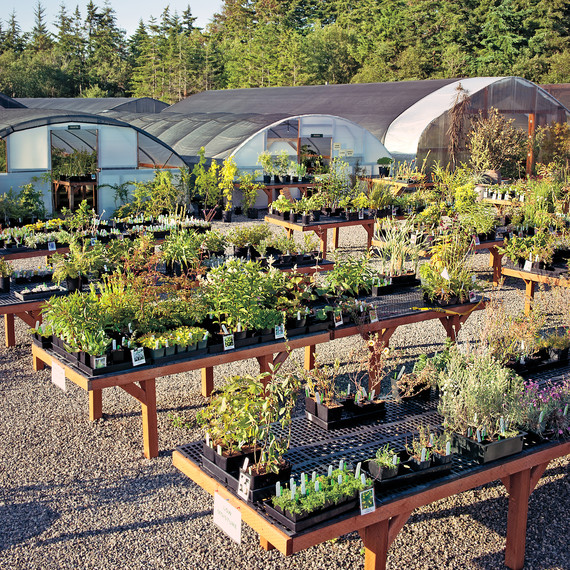 The nursery, shown here in late spring, has become home to a wide variety of wildlife, such as frogs, salamanders, and birds including killdeers and Brewer's blackbirds, which have nested there for many years.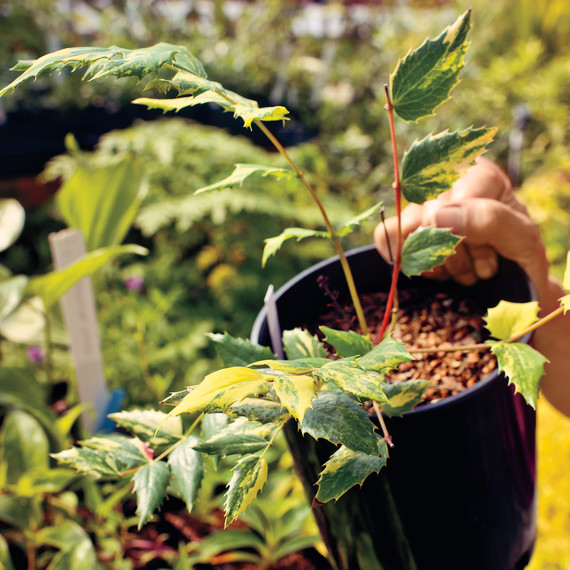 Milliken holds a pot of a variegated Mahonia nervosa, an evergreen shrub native to the Pacific Northwest.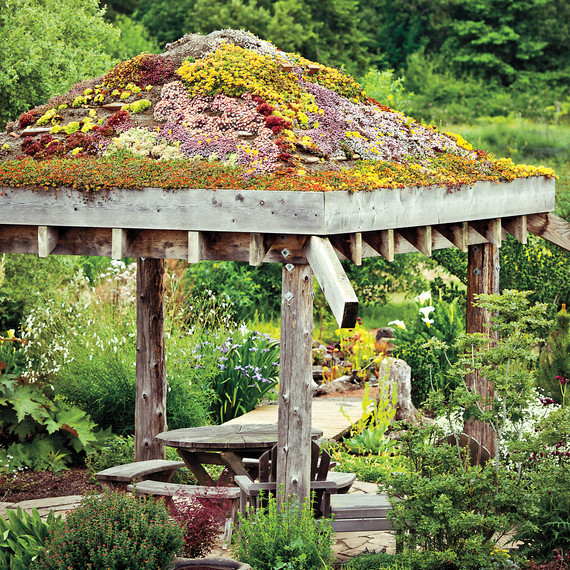 Dodson and Milliken planted a living roof on a gazebo (a gift from a client) with a variety of sedums and delospermas.