Teaching SoulCycle, I find myself saying things in class that are both rehearsed and guttural. What I say has to fit the energy level of the room and the need of the moment. What I say has to get my riders moving faster, harder, stronger. They have to feel right in that moment. Symbiosis. Something about those words in that moment works to motivate and push the "souls" in my room to go further.
It's so profound, the power of words, energy, timing.
I spend a good amount of time thinking about that. Trying to curate an experience for my class, not just a workout. Because fitness is not just about the body, not for me. I actually came to SoulCycle as a rider and stuck with it for the mental health it gave me -- the escape, the energy, the space I needed in my brain to think and feel!
So when I break it down to its component parts, my class is equal parts exercise, inspiration, and dance.
And by dance I mean that "lose yourself in the music and nothing else matters, but how it makes you feel" kinda dance. That "I don't care about anything but this moment" euphoric dance situation. That "I'm sweating through my fancy clothes on this dance floor and I don't care" kinda dance. You get the point.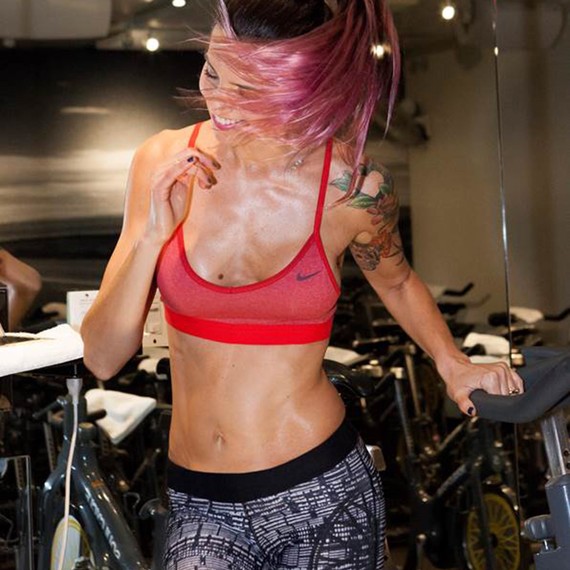 And that visceral moment, for me, comes from the drama of the music. Music is the truest way to get what you need in my class.
So I spend a lot of time thinking about which music I want to play, in which order, to get which energy.
Here are some of my favorites for what I believe any good cardio workout needs: