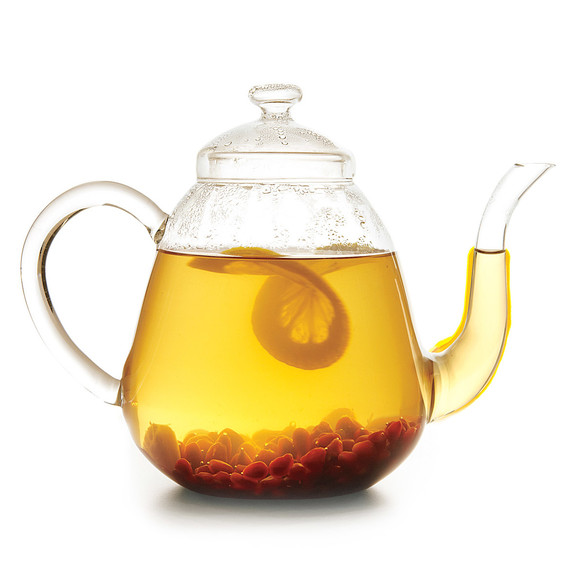 Phase One: Rise and Recover
Take a power shower. Rev your immune system with a "contrast shower": hot water followed by a blast of cold. Just five seconds of shivering is enough to give your system a boost; power through 30 seconds to reap the full benefits. (Bonus: the air in your home will feel so warm after.)
Get off the grind. Tell coffee you need some space. Green tea's antioxidants and catechins help fight viruses and slow cell damage, while its lower caffeine content delivers a gentle buzz that causes less stress to the body than coffee. Try Green Tea with Lemon and Pomegranate, made even more potent by anti-inflammatory ginger and nutrient-rich pomegranate seeds.
C's the day. You know you need your vitamin C. But instead of throwing back an OJ -- which will spike your blood sugar and further strain your already-fragile system -- build your breakfast around nutrient-rich whole foods. Try a Citrus Salad with Cashews and Mint -- the flavor is fresh and invigorating, and the citrus-mint combo is an antioxidant powerhouse. If you're a savory fan, sip on Vegetable-Miso Soup, which will settle your stomach and jump-start your intake of vitamins C and K.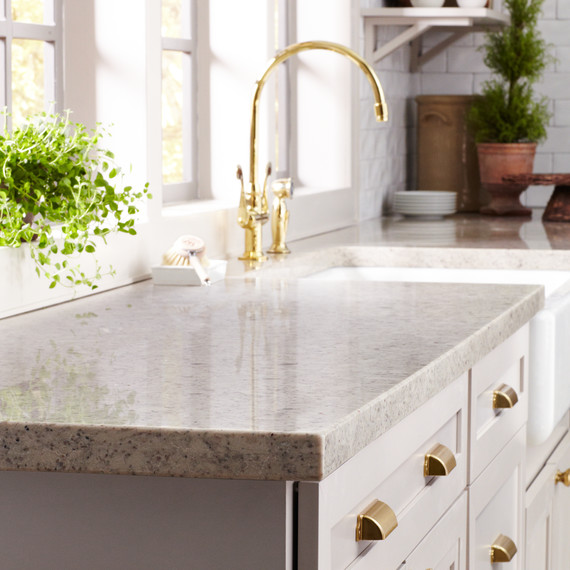 Phase Two: All-Day Damage Control

Lather up. Today is the day to be on your hand-washing game -- as soon as you arrive at the office, and after engaging in any potential germ parties (that goes for handshakes as well as the obvious bathroom and kitchen routines). Apply soap to wet hands and rub vigorously for about 15 seconds, or as long as it takes you to sing "Happy Birthday" in your head. Turn off the faucet with a paper towel.
Stock up on supplements. If you find yourself facing the drugstore aisle on your lunch break, attack the root of your illness rather than cover up your symptoms. Immune-boosting astralagus capsules can speed the resolution of flu-like symptoms. Grab some decaffeinated tea to sip on throughout the afternoon, which will keep you hydrated and ease any soreness. Ginger, peppermint, licorice root, or simple hot water with lemon will do the trick -- and let the honey flow, if you like it sweet.
Stand and stretch. Stress makes us more susceptible to illness, so it's crucial now as ever to keep your cortisol in check. Be mindful of your breathing and posture, and step away for a brief walk, even if it's just a lap or two around your office.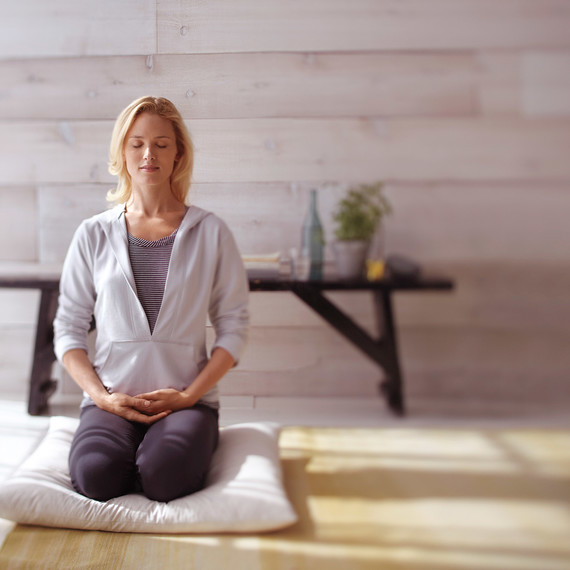 Phase Three: Wind Down to Wellness
Spoon your way strong. Food lovers and health gurus alike sing the praises of bone broth, a mineral-rich base for nourishing soups and stews. Skip the high-sodium canned chicken noodle, and try our Chicken Elixir instead. If you're plant-based, go for a simple curry loaded with warming spices like turmeric and ginger, which promote healthy circulation and reduce inflammation, among other benefits.
Strike a pose. There's no shame in skipping a workout if you're feeling run-down, but a gentle stretch could do you good. Yoga's twists, backbends, and inversions stimulate the adrenal glands and lymphatic system. Deep breathing calms the nervous system, helping it prioritize what's most important: getting you well.
Dip a toe. Before you turn in (as early as possible, of course), brew a foot bath with a spicy kick. Cayenne, cinnamon, and ginger are all circulation boosters and mild stimulants. Applied topically, they increase blood flow, relieving chill and numbness -- sending you off to dreamland in the perfect state to heal.
How do you combat a cold?