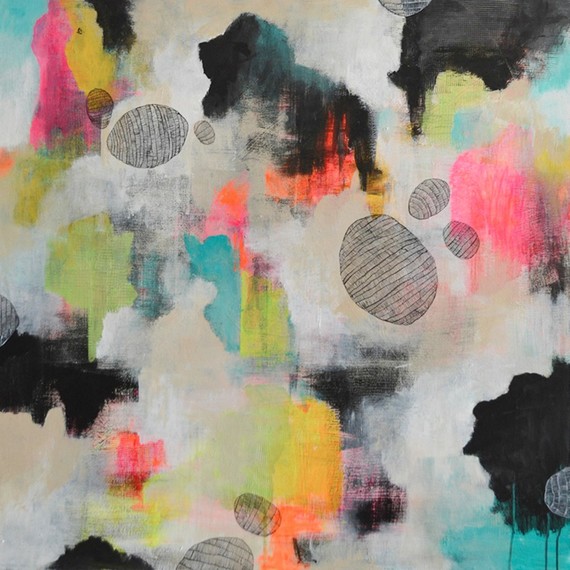 With a captive audience of 600-plus at this past January's Alt Summit, keynote speaker Lisa Congdon reminded the group of eager bloggers and entrepreneurs that when it comes to being busy, she "chose this." As a renowned fine artist and illustrator, Lisa Congdon has an impressive collection of work including books, paintings, prints, wallpaper, and tea towels. Let's just say she is well-versed in the life of a self-employed artist. One of her most recent books, "Art Inc., The Essential Guide to Building Your Career as an Artist," is an illuminating instructional on how to get started and thrive as a business-minded fine artist. I interviewed Lisa after her keynote speech to learn a little bit more about how she got started and what has inspired her journey.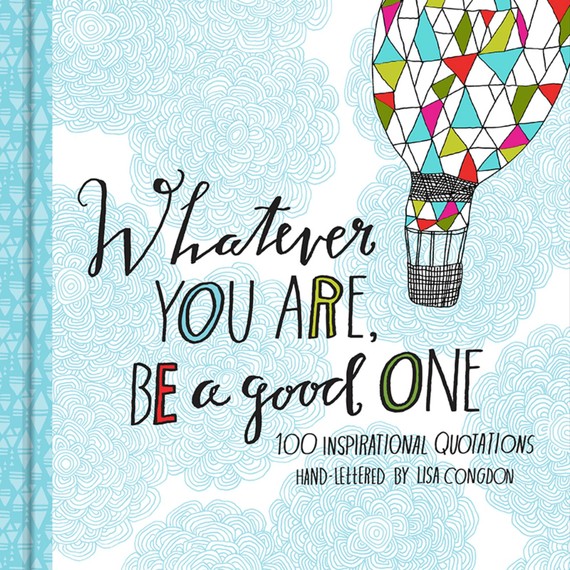 If you could give yourself one piece of advice when you started your business, what would it have been?
Build and steer your own boat. In the beginning of my own career I was so convinced that in order to be successful, I needed to be a new version of the artists I admired or regurgitate a trend report. I thought that's how it worked for everyone, especially in the world of illustration. But that only made me miserable. It took me a few years to realize I just needed to make my own work and to be myself. It was developing my own voice that made me successful and to feel gratified in my career.
What is your biggest obstacle in talking to people about your business or yourself? How have you worked to overcome it?
For many years, I didn't feel legitimate as an artist -- because I both was self-taught and didn't start drawing or painting until I was 31. I felt like I walked into a party I wasn't invited to and that I'd get kicked out eventually. So in the beginning I was really apologetic about my success. I felt I didn't deserve it. Eventually I just got tired of feeling anxious about my legitimacy -- it was exhausting me! I began to own my journey and feel good about who I was and the work I was making.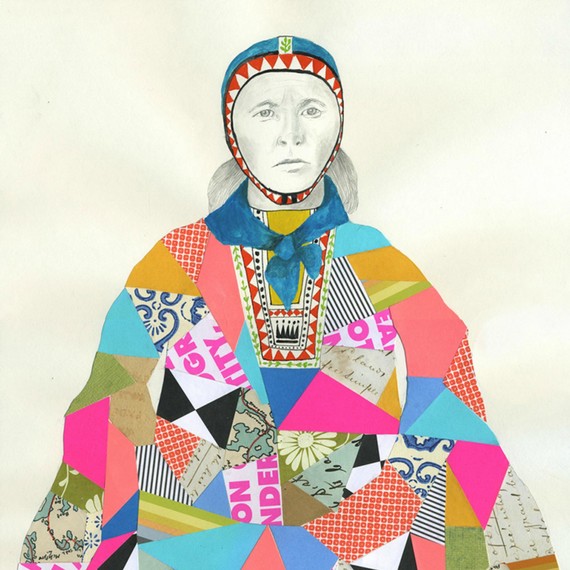 What inspired you to start your business?
I made art as a hobby when I first started out, and it was the kind words of other people that changed everything for me. I also became inspired by the idea of being my own boss. I'd worked in an office for many years and had come to a point where I felt like an automaton -- someone whose life included getting up, going to work and sitting in front of a computer all day. I wanted out of that. I wanted to get up and draw and paint all day, so eventually I figured out how to get paid for it.
A special thank-you to Lisa for sharing her insights and inspiration. Her next book, "Fortune Favors the Brave," is due out in the Fall of 2015. You can learn more about Lisa and her work at www.lisacongdon.com For more information about Altitude Summit, visit here.