Why not escape crowded restaurants with overpriced "tasting menus" and surprise your Valentine by staying in and cuddling up? Wine and chocolate are two of the most romantic sensory experiences on earth, and if they're paired right they can send your taste buds into the stratosphere. Create a buffet of sweet indulgence for your love and set the mood for a memorable night. You absolutely can't go wrong with these pairing tips and tricks.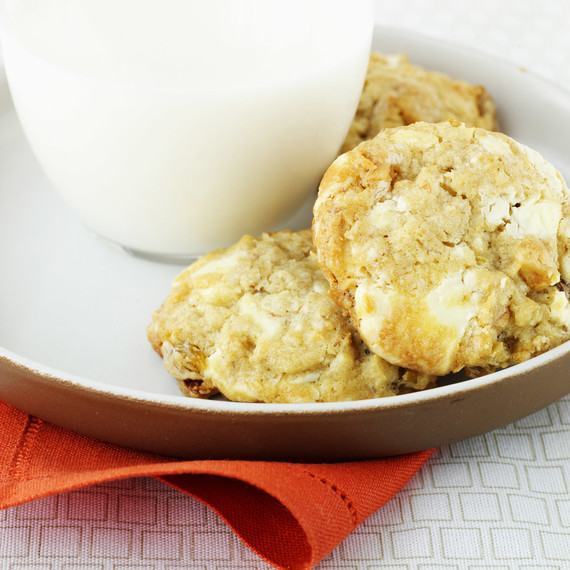 White Chocolate + Moscato d'Asti
The rule in any progressive tasting (where you will be sampling an array of taste and texture profiles) is to start light and ease your way into bigger and bolder flavors. Start your tasting adventure with white chocolate: truffles, mousse, or even baby white-chocolate cheesecakes. Pair it with a wine that is delicately sweet, with aromatic fruit aromas and maybe even a floral note or two. Moscato d'Asti is a light and effervescent sparkling wine from the Piedmont region in Italy, and it's brimming with pretty aromas of honeysuckle and juicy stone fruits. Sparkling wines in general are a fabulous way to kick off your night, and since Moscato d'Asti is low in alcohol it's a nice opening act.
Ones to Try: La Spinetta Moscato d'Asti 2013, Vietti Cascinetta Moscato d'Asti 2013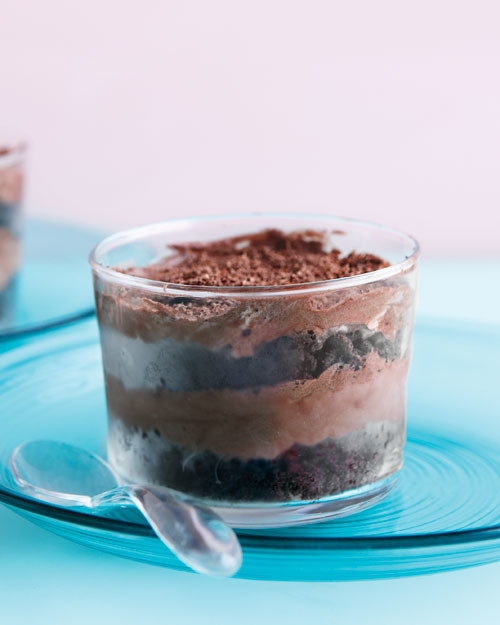 Milk Chocolate Mousse + Beaujolais
Next up: a creamy, sweet, and soothing milk chocolate mousse. It's classic, elegant, and, topped with a little whipped cream, very sensual. Let's open ourselves up to red wine with this pairing; but something light and singing with vibrant red fruits. Think chocolate-covered strawberries -- we're creating the same taste effect here! Beaujolais is a small region just south of Burgundy in France, and it produces lovely red wines from the Gamay grape. Stay away from anything that says 'Beaujolais Nouveau' -- which is just a low-quality table wine meant to commemorate the harvest every year. Ask for the more elite quality designation 'Beaujolais Villages' or, even better, 'Cru Beaujolais,' which is the best the region has to offer.
Ones to Try: Domaine Jacky Piret Cote de Brouilly Cru du Beaujolais 2010, Vissoux Moulin-à-Vent 'Les Trois Roches' 2011, Domaine de la Grand Cour Fleurie, 2011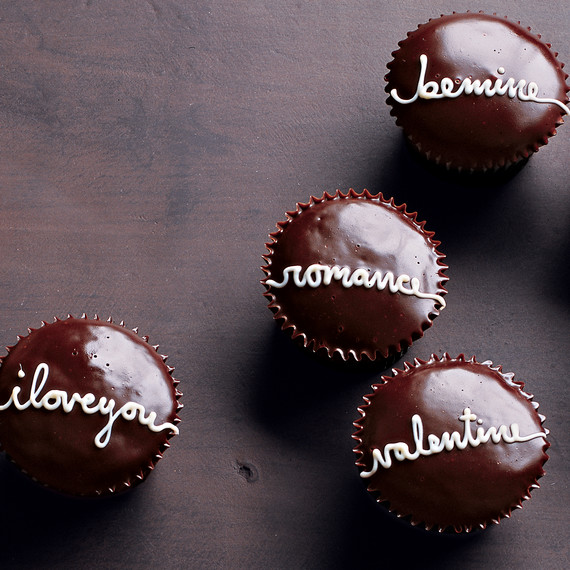 Chocolate Cupcakes + Côtes du Rhône
A dense and rich chocolate cupcake with fluffy buttercream is just begging for a worthy partner. Try a luscious, voluptuous Côtes du Rhône. Hailing from France's Rhône Valley, these wines are based on the Grenache grape -- often blended with Syrah and Mourvedre to produce a wine brimming with dark fruits, a little earthiness and often a touch of spice. Ooh la la.
Ones to Try: Chateau Pegau Côtes du Rhône Villages 2012, J.L. Chave Côtes-du-Rhône "Mon Coeur" 2012, Charvin Cotes du Rhone Le Poutet 2011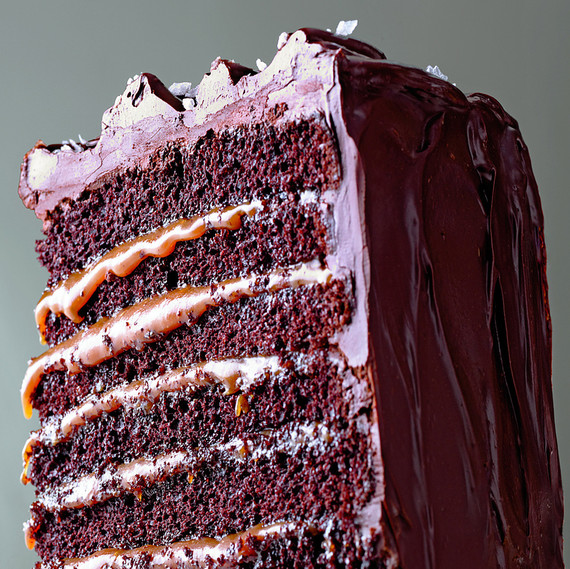 Salted Caramel + Tawny Port
Before "palate fatigue" sets in from so much sweetness, let's break things up a bit with a touch of salt! Caramel popcorn, chocolate-covered pretzels, even ice cream loaded with potato chips -- the sweet/salty combo is a winner. Keep it simple with a port wine. Ports are "fortified" with a bit of brandy added in, so they have a much higher alcohol content than table wines -- a little goes a long way. Look for a Tawny Port for this pairing -- it's a style of port that's rich and mellow with notes of butterscotch, caramel, figs, nuts, and toffee.
Ones to Try: Taylor Fladgate 20-Year Tawny, Dow's 20-Year Tawny, Fonseca 30-Year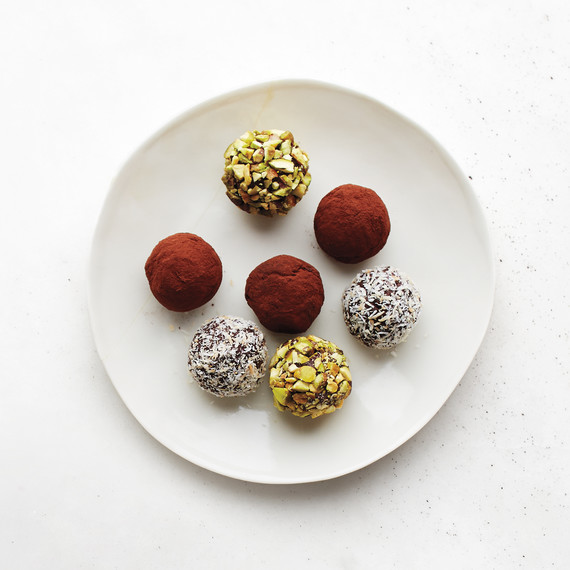 Dark-Chocolate Truffles + Cabernet Sauvignon
Last but definitely not least -- let's go deep, dark, and powerful with dark chocolate. These can be bittersweet, with a touch of tannin -- and sometimes even show more savory or mocha character. The secret to pairing dark chocolate with wine is to match it with something in its own weight class: Cabernet Sauvignon with its black cherry and cassis flavors and considerable tannic bite can definitely hold up in the complexity department. California Cabernets can command top dollar, but look for good values coming in from Chile and South Africa. It's an irresistible finale to your special night!
Ones to Try: Ramey Cabernet Sauvignon 2011, DeTrafford Cabernet Sauvignon Stellenbosch 2008, Errazuriz Max Reserva Cabernet Sauvignon Aconcagua Valley 2010
Treat your Valentine to this delicious triple chocolate cheesecake!