Instead of abandoning wine-making traditions, several brewers have embraced them -- combining classic beer-brewing methods with the use of grapes, local fruits, and barrel-aging techniques. These unusual but exciting beer/wine hybrids take complex flavors to entirely new levels. 
Unfortunately, the taxes tacked on to Italian beers are very high, and the price tags will definitely reflect that. But considering what a bottle of celebratory wine costs, these rich, delicious beers are definitely worth it -- especially for special occasions. When planning your next dinner, consider swapping out the vino for birra with these five outstanding Italian craft beers.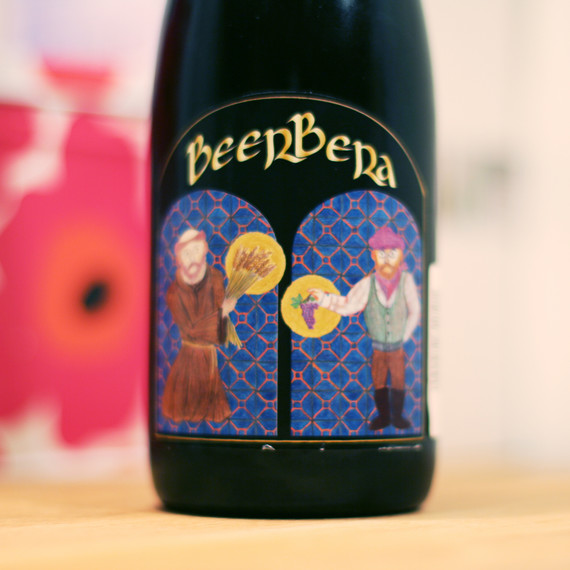 LoverBeer BeerBera

This highly specialized brewery is known for incorporating traditional brewing practices with the best locally sourced ingredients it can find. BeerBera is brewed once a year with freshly pressed Barbera grapes and is fermented solely from the yeast found on the grape skins. It's earthy and tart with big notes of black cherries, currants, and Old World funk. It's a wonderful companion for steak. The acidity of the beer cuts through the fattiness of the meat just like the tannins in a red wine would.

Others to try from the brewery: D'uva beer, made with grape juice, and Beer Brugna, brewed with sweet plums
Del Ducato Baciami Lipsia (aka Kiss My Lips)

The words "pucker up" would be ideal for describing this highly refreshing tangy brew. It's a Gose, which is a sour German style of beer brewed with salt and coriander. Del Ducato uses pink Himalayan sea salt and ages the beer for a period of time in oak barrels. The result is a bright, citric, briny thirst quencher.
Others to try from the brewery: Nuova Mattina, brewed with wildflower, chamomile, green peppercorns, and ginger; and Verdi Imperial stout, brewed with chili pepper
Del Borgo L'Equilibrista

Who needs Champagne when you have a beer like this? L'equilibrista is a blend of Del Borgo's signature saison (golden, highly carbonated farmhouse ale) and Sangiovese grape must that's fermented with Champagne yeast. The result is a strong and highly flavorful beer with notes of Granny Smith apples, pears, and almonds, and a highly carbonated sharp finish. It's divine with traditional seafood salad. Think of the beer as the squeeze of lemon on the dish. 

Others to try from the brewery: Castagnale, which uses smoke-dried chestnuts, and Rubus con Lamponi, brewed with raspberries from the Alto Adige region
Montegioco La Mummia
This extremely elegant sipper comes to us from just outside Tortona, and many of the ingredients used in the beer do as well. La Mummia is a Golden Sour ale that's aged in a variety of Barbera wine barrels. The result is a delicate yet highly complex beer that's floral and earthy with hints of apricot, honey, and lime zest. It's perfect as an aperitif, but you can play up the earthy flavors by pairing it with hearty mushroom dishes. The zippy tang of the beer will liven the meal right up.

Others to try from the brewery: Quarta Runa, made with local peaches, and Tibir, which uses Timorasso grapes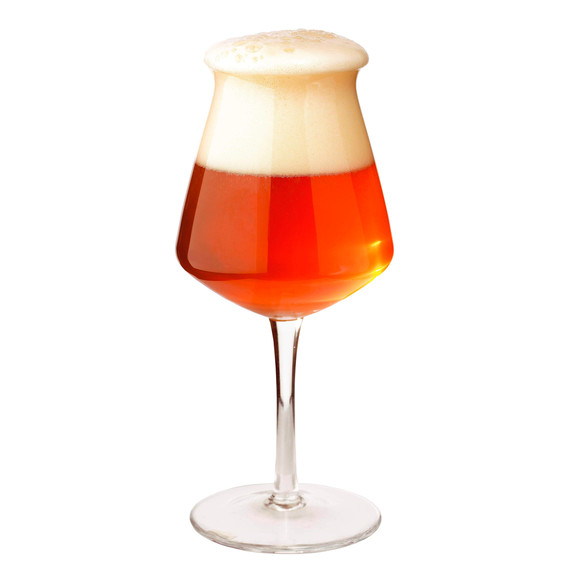 Baladin Nora

You can't talk about Italian craft beer without mentioning the place that started it all. Teo Musso of Baladin began brewing innovative beers in Piozzo, just outside Torino, more than 20 years ago -- many with rare spices, herbs and other interesting ingredients. Nora is a great example. It was inspired by the ancient brews of Egypt and includes ginger, orange peel, and myrhh. The spices stand out right away, adding a pop of freshness to the beer's candied tangerine sweetness. Nora finishes very dry, making it a perfect palate cleanser for rich dishes.  

Others to try from the brewery: Super, Baladin's take on a Belgian tripel, and Isaac, a wheat beer brewed with orange peel and coriander