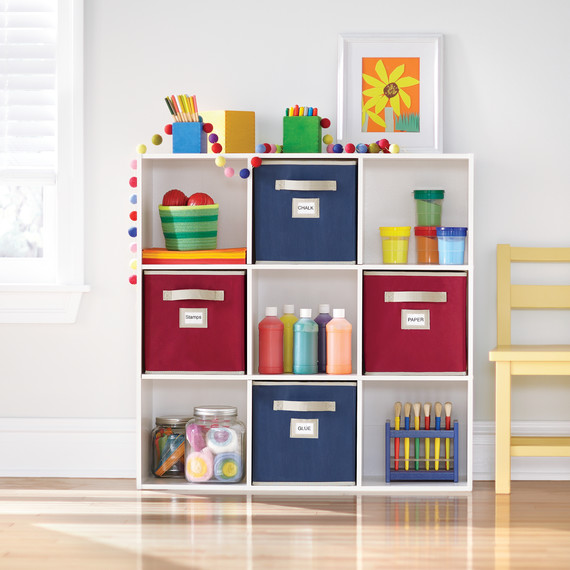 Creativity can get cluttered. Materials like colored pencils, finger paints, and glitter glue should all be kept out of sight but not out of reach. Keep the table and other surfaces clear of clutter with an open storage cubby with cube organizers. The flexibility of these collapsible fabric drawers make them easy to place in and pull out.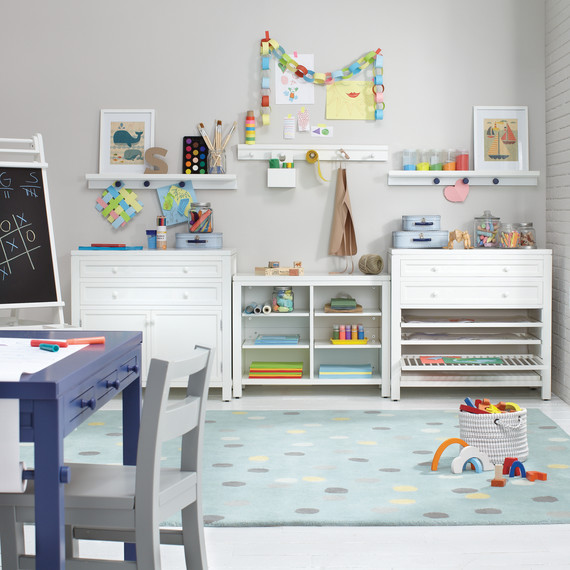 Better yet, make storage part of the presentation with a peg bar or a double-duty display shelf -- stock the ledge with art pieces or supplies and hang other works on the magnetic bar below using colorful magnets.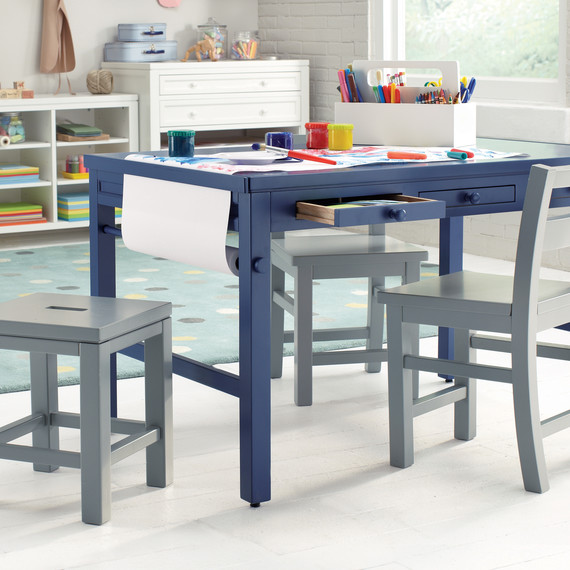 For furnishings, an uncluttered work table situated in the center of the room is where the magic can take place. It should have drawers fully stocked with everything from paintbrushes and jewelry beads to boxes of crayons. The table model from our Martha Stewart Living line has an extra-handy feature: a paper roll from which you can unfurl a fresh sheet of paper for instant drawing, coloring, and more!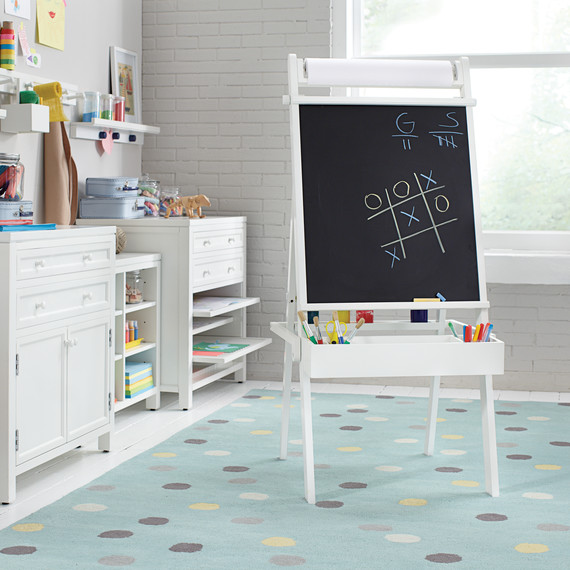 Have a future Picasso living in your house? An easel is a must. Any little artist can let his or her imagination run wild on a blank chalkboard -- one side is magnetic so he or she can proudly display colorful scribbles and scrawls.
Art is not mess-free so you'll want to protect the floor from scuffs and spills with a kid-friendly rug. Pick a playful pattern like these pastel-colored dots. An accidental speck of paint on the floor will blend into the burst of confetti.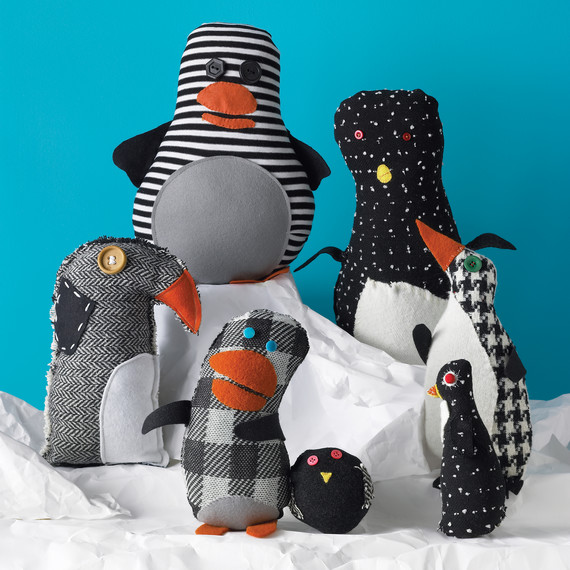 Encourage creativity by bringing their work to life. Turn hand-drawn characters or creatures into smiley-faced, googly-eyed stuffed animals!
Shop the full Martha Stewart Living Craft Space Collection at Home Decorators Collection.