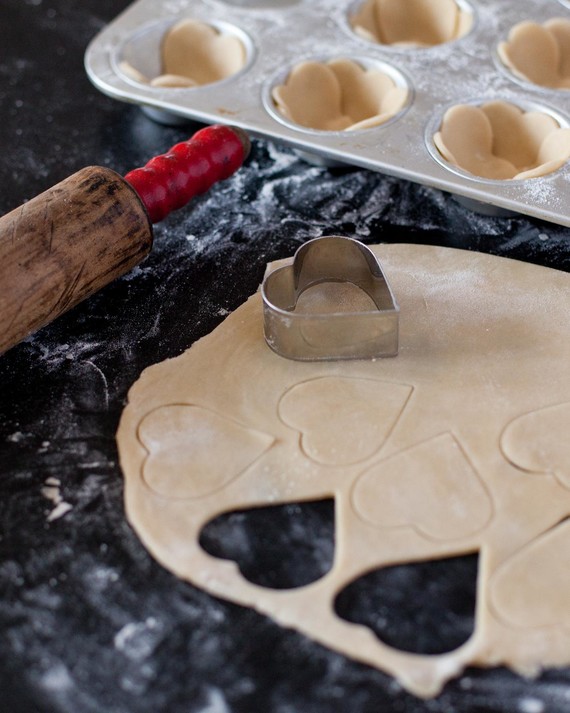 Butter and flour a standard 12-cup cupcake pan. Prepare the pie dough as instructed. Once it is ready, roll out on a lightly floured surface. Using a heart-shaped cookie cutter, cut hearts out of the pie dough. Arrange four pieces of cut dough, with the top of the heart facing upward, into each of the 12 cups. Gently press dough at the base of each cup, to ensure the bottom is fully covered. Sprinkle cinnamon sugar into each dough-lined cup, then transfer to the refrigerator.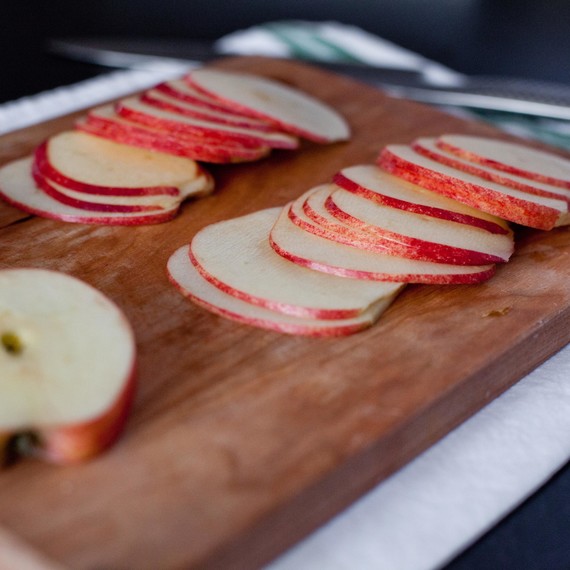 If you have a mandoline, now is the time to use it! If you don't, you'll need to carefully cut your apples into very thin slices.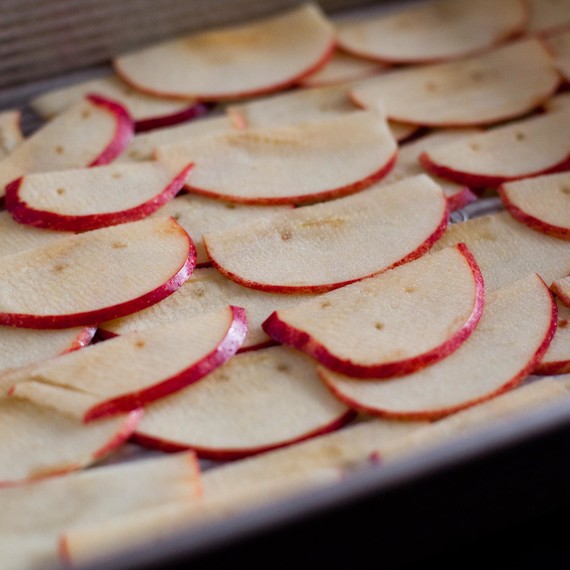 Transfer apple slices to a pan. Squeeze the juice from 1/2 of a lemon on top of the apples, then generously sprinkle with cinnamon sugar. Using a spatula or your hands, gently stir to coat the apple slices. Let apples sit for about 10 minutes. They should start to soften up and become pliable. If the slices seem too stiff to bend, transfer to the microwave and heat for 20 to 30 seconds.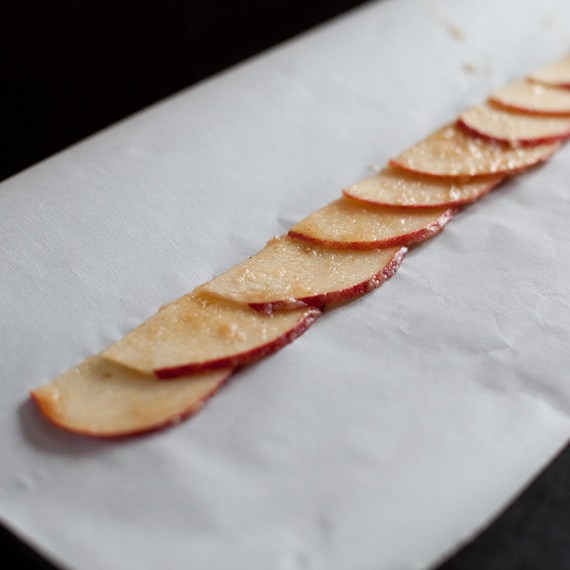 Arrange 10 to 12 apple slices lengthwise in a straight line, overlapping each other, on a piece of parchment paper.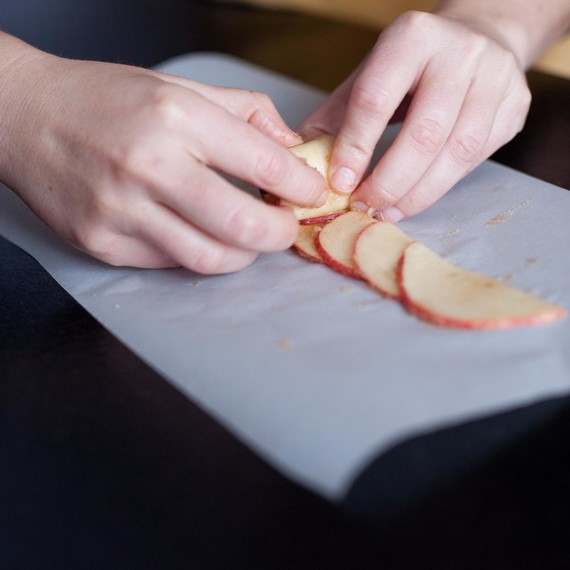 Starting at the end closest to you, gently and tightly roll the apples. Try not to stop once you have started to roll.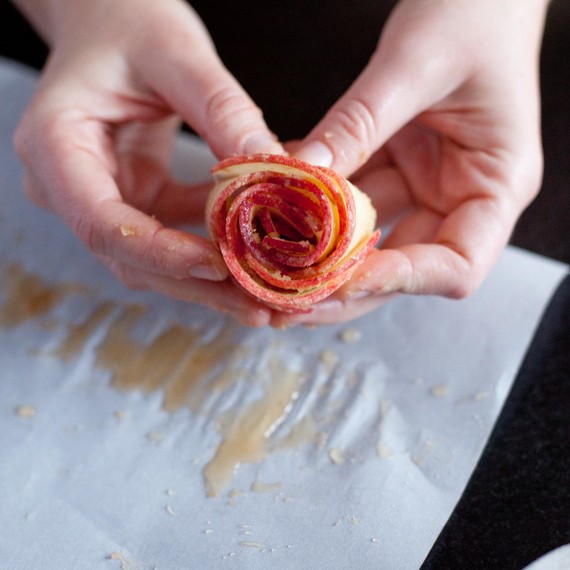 Voila! You have created a beautiful mini apple rose.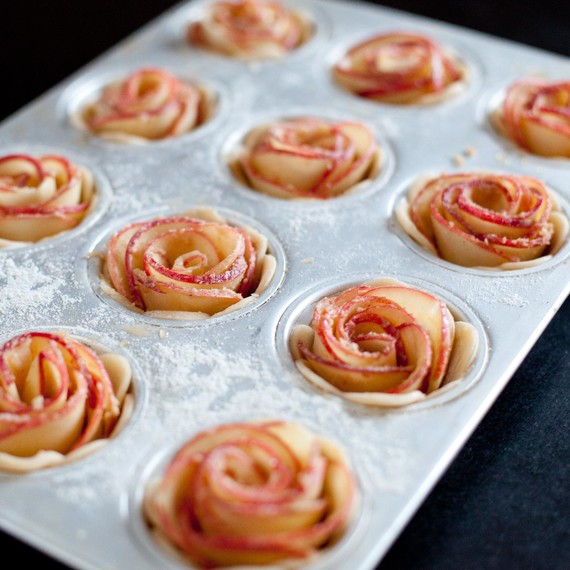 Carefully transfer the rolled apple into the prepared mini pie shell. Repeat rolling apples, until all of the mini pie shells are filled.
Preheat oven to 350 degrees. Sprinkle the finished mini pies with sugar. Transfer to oven and bake until the crust is golden and apples have cooked, about 30 minutes.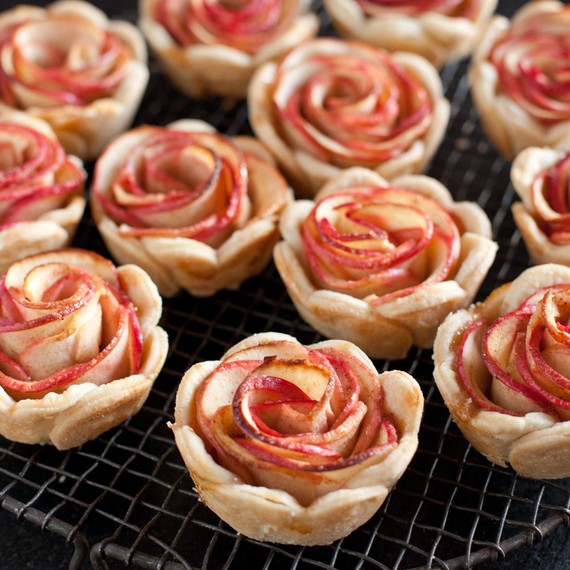 Remove from oven. Let the mini pies cool in the pan for about 30 minutes and then transfer to a wire cooling rack.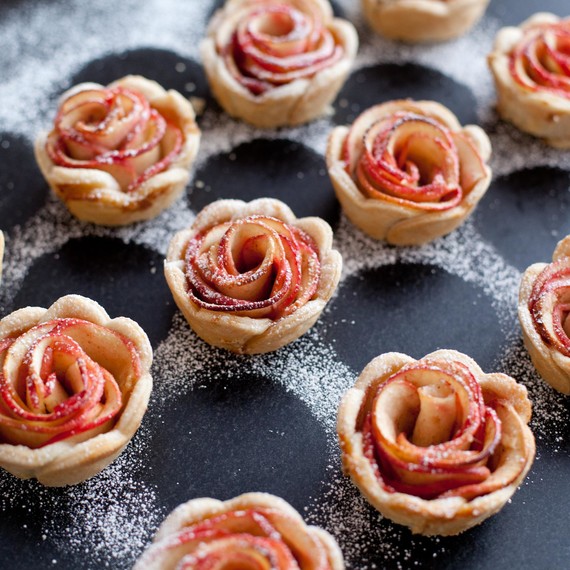 Dust each pie with powdered sugar just before serving.