Anything worth doing by day is ten times more fun in the dark -- cosmic bowling, flashlight tag, sleepover parties...
I grew up in the suburbs of Washington, DC: land of rolling hills, cul-de-sacs, and neighbors who knew our business before we did. Winters were mild, but each year would bring one or two "major" snowfalls (we're talking eighteen inches at most) that were enough to best our unpracticed road squad and shut down school for a week. Snow days felt like one big block party. By day, we'd make snowmen and snow angels, perhaps shoveling a few squares of pavement at our parents' prodding (or bribing with hot cocoa and cartoons). But the best was to come after sundown, when we'd rally for a late-night sledding extravaganza.
The whole neighborhood was in on the fun. There were multiple tracks: a wild ride carved from crest to foot; a shallow scenic route that wound around the side; and, for the thrill seekers, a "jump" that had been mounded about halfway down the hill. It was BYO-sled, but we'd swap saucers and spend hours rolling around in the freezing temperatures. It's one of my favorite childhood memories.
Community comes easily in summer, when tailgates and pickup games abound; less so in midwinter, when schlepping to the store for milk can feel like an event. That's why it's so important to seize (or create) bright moments in a long and sometimes dreary season. If you'd like to plan your own night of arctic antics, here are a few ways to make it worth leaving the comfort of your home.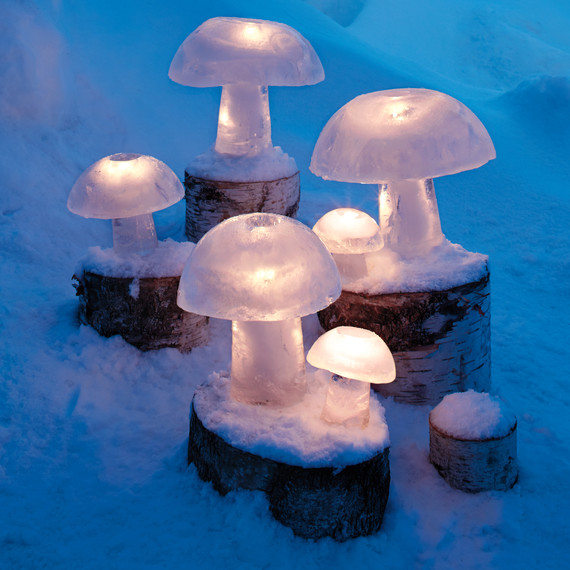 Go for the glow. Holiday lights have long been stashed away, but these whimsical mushroom lights are easy to mold from everyday cups and bowls.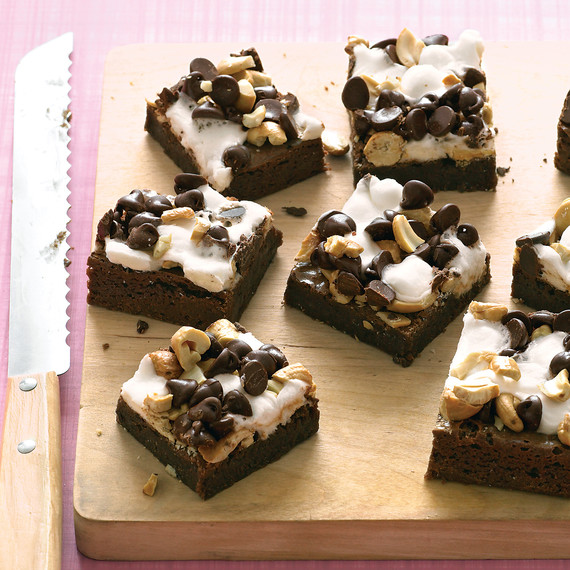 Snack and slide. Since the party's going down after dark, you can assume the crowd has eaten dinner -- but a bit of sledding fuel is always welcome. Rocky road bars (double-diamond trail bars?) transform cocoa with marshmallows into a portable snack.
Keep in high-altitude spirits. Adults standing watch can enjoy a discreet Irish coffee sipped from a travel mug. It's perfect for a dose of inside-out warmth -- and a boost to keep you up past 10pm.
Do you have any winter traditions?