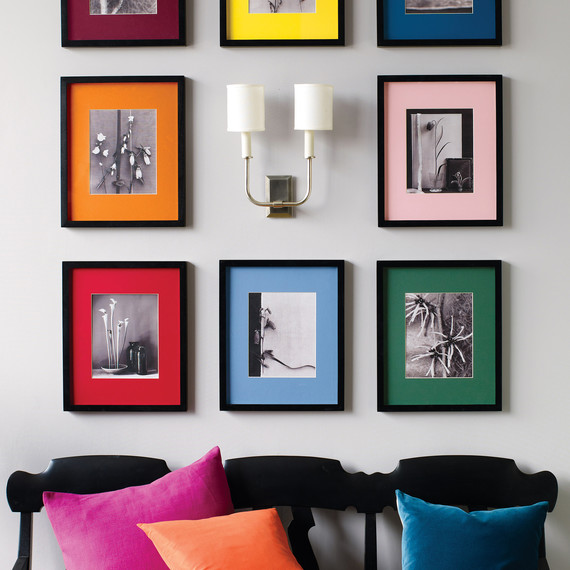 Find a focal point. A bright accent wall directs the eye, giving whatever's in front of it double the impact. If a paint job is out of the question, matting photos on colorful paper and arranging them gallery-style makes an eye-catching alternative.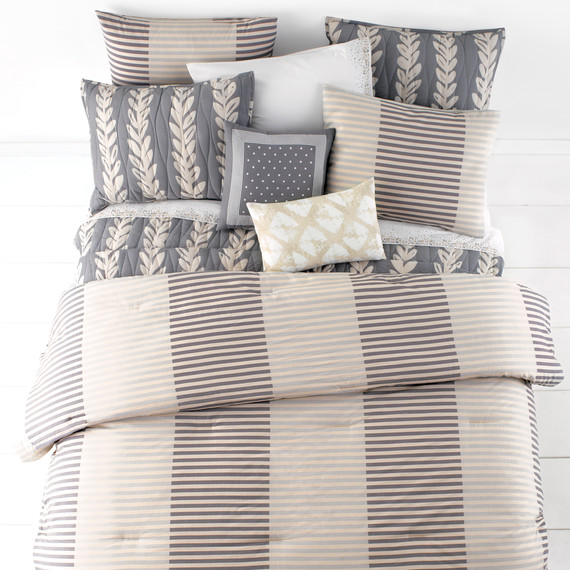 Enliven your linens. Give your boudoir's defining feature a face-lift. A bright comforter or patterned quilt from our new Whim line from the Martha Stewart Collection, available only at Macy's, will give the whole room a boost.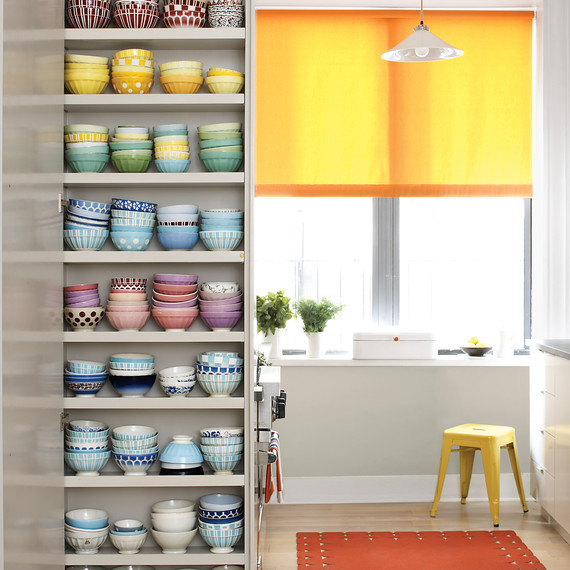 Let it all hang out. Don't keep your brightest belongings tucked away in a drawer! Show off your clothing, jewelry, books, dishes, and even household supplies. Try a walk-by closet, transform your art supplies into an installation, or arrange your bookshelves by color a la Kevin Sharkey.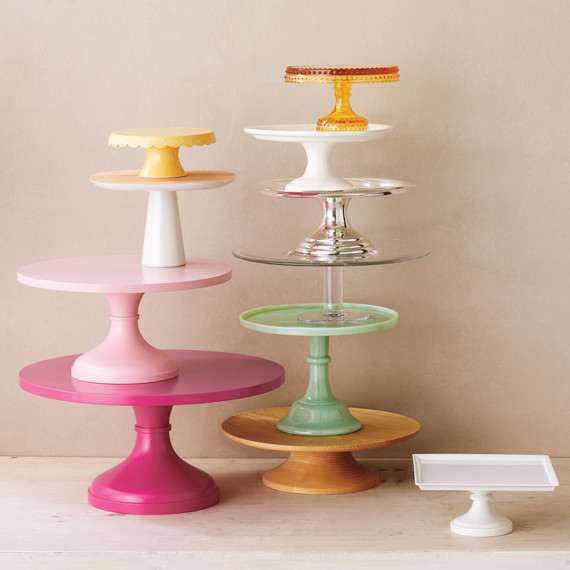 Think bottom-up. Placing a tray, trivet, or cake stand under an everyday item adds a layer of color without encroaching on your space. (In the case of the cake stand, it may actually create more!)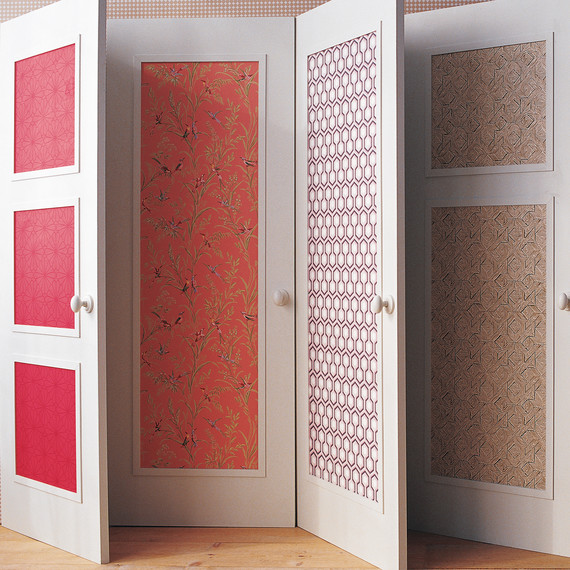 Play with paper. Using wallpaper on the edge of a shelf, the back of a door, or simply a switch plate or lampshade is an easy, affordable way to introduce patterns into your space.