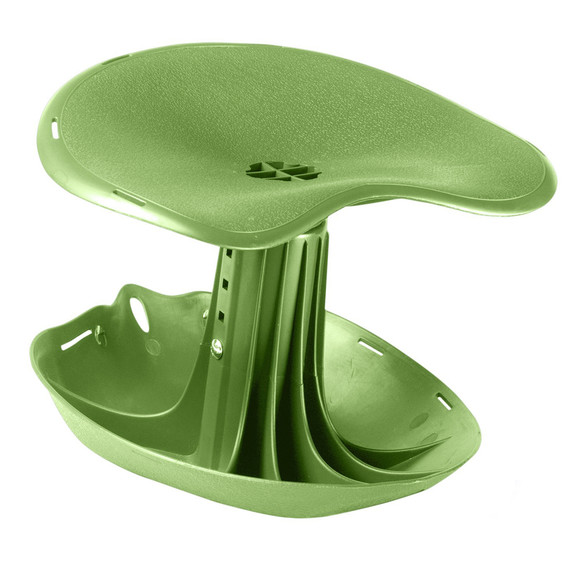 Pull up a seat! This ergonomically designed Garden Rocker makes bending, reaching, and digging easy on the back and knees. The rocking motion and adjustable seat height is ideal for working comfortably on containers, in raised beds, or directly in the ground. You can also lean over and sit back up over and over again, with no strain.
If you're looking for something a little more compact, a top gift request from gardeners is a flexible knee pad or a garden kneeler. The Kneelo brand comes highly recommended. It's cushiony and waterproof, protecting knees from dirt, dampness, and knee strain.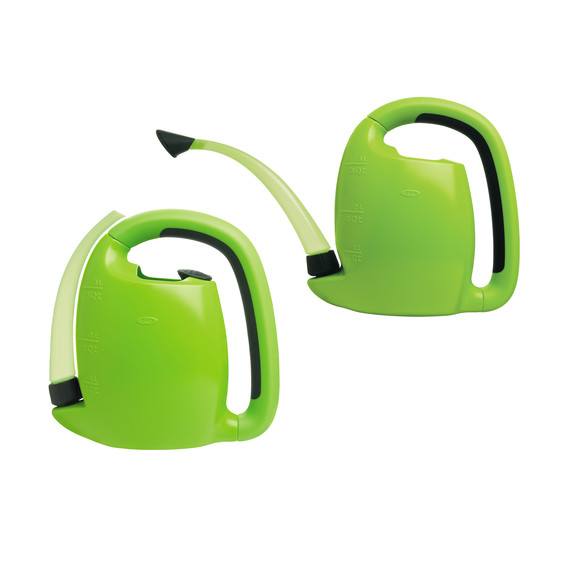 With a pour spout that swivels for easy storage, this watering can of the future is a design triumph from OXO. An easy grip handle makes pouring secure and comfortable, and the fine spray attachment can be stored right on the can.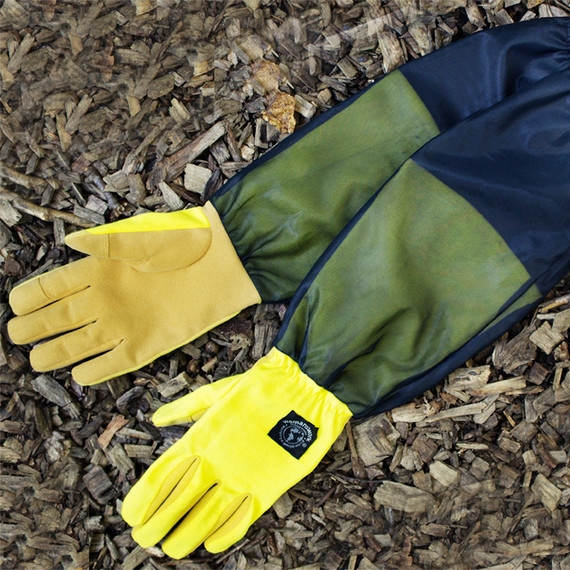 Tick- and bug-blocking gloves are a welcome addition to any gardener's wardrobe. These flexible gloves have a fine mesh gauntlet that pulls up past the elbow, protecting arms from potentially harmful insects.
Complete the gardening ensemble with a pair of waterproof slip-on shoes -- they are essential for working in the dirt. Muck Shoes slip on and off with ease, have a nonslip sole and are made of material that breathes. At the end of the day, just hose them off.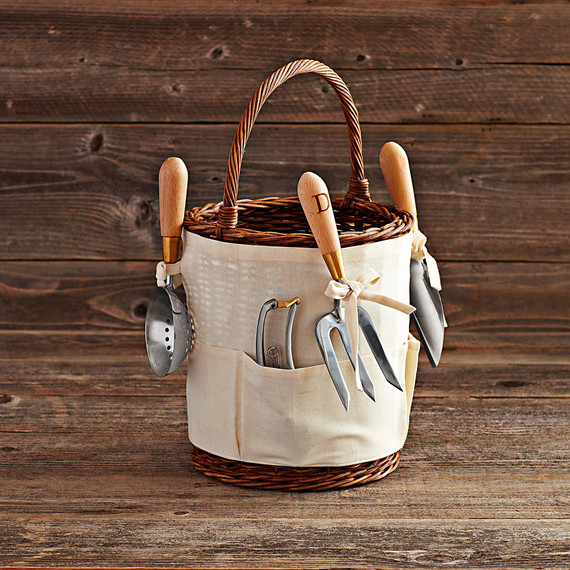 With the double-duty Agrarian Tool Basket, you can keep all your tools in one place and have a decent-sized basket for harvest or clean-up. This is an ideal gift for urban farmers who may not have a lot of space.
Even if they have a lot of space to work with, every gardener misplaces tools. Solve this problem with a handsome leather tool belt complete with a holster specifically designed for the well-loved Felco pruners.
The bandanna is a classic gardening tool because it can be used in so many ways. Get the gardener in your life an updated, heirloom twist on the original. This heritage 'Keep Growing' bandanna from Nativen is printed on fine organic cotton chambray, made in an American artisan's workshop.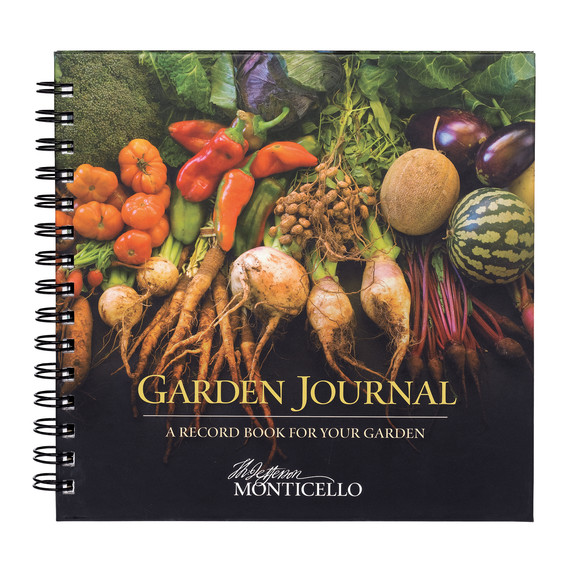 Thomas Jefferson kept journals recording the life of his garden at Monticello for almost 60 years. Notes on successes and failures are invaluable, and the journal from Monticello will help every gardener track how their garden grows.
Another great gift option is a membership to a local seed library. A seed library introduces gardeners to the flowers and vegetables that grow best in their climate and provides a wealth of helpful growing information. Not to mention it's a great way to keep it local. Hudson Valley Seed Library distributes seeds all over the country, and the results speak to this growing trend.
Check out how to properly store your garden tools.