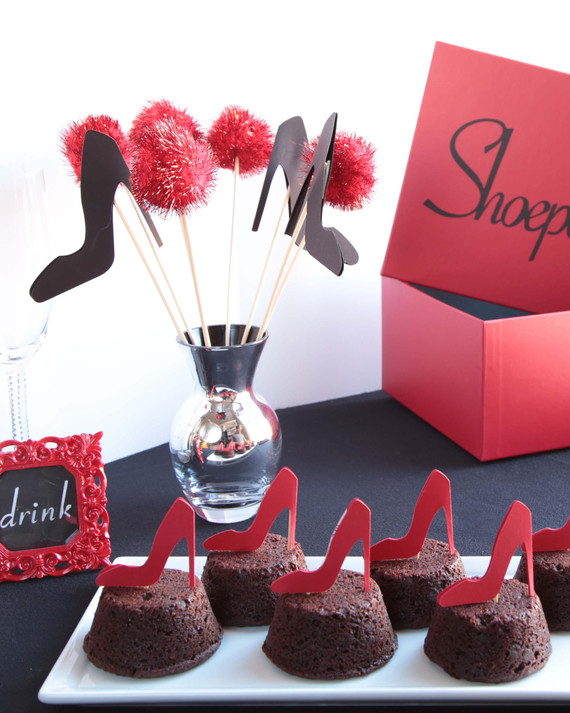 I love any reason to throw a party: birthdays, anniversaries, and yes, even football. I grew up in Canton, Ohio (home of the Football Hall of Fame), and our whole town lived for football. But who says we all have to have the same party? If you would prefer to spend your Super Bowl Sunday watching chick flicks, sipping Champagne, and indulging in bite-size sweets -- keep reading.
I give you ... the "Shoeper Bowl!" Yes, a whole party devoted to the love of shoes (and Champagne). Here's how it works: Invite all of your shoe-loving friends over and request that they wear their prized pair of heels. Put the big game on or swap it out for your favorite chick flick (mine would definitely have to be The Sex and the City movie). This party will likely get the same level of screams and shouts, but it will be over crystal details and peep-toes instead of goals and touchdowns.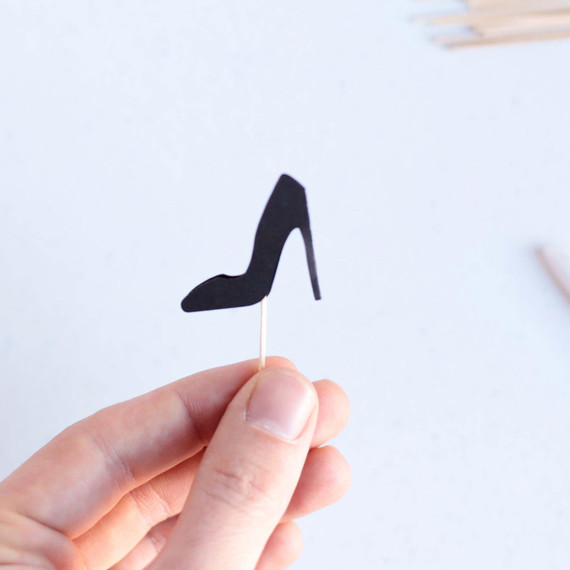 To bring this theme to the table, punch or cut out miniature heels and simply attach them to toothpicks using glue dots.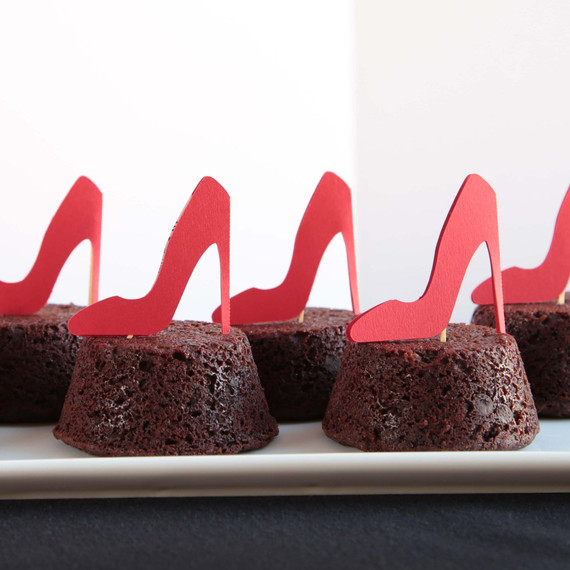 You can use them to top mini red velvet cupcakes (inspired by a certain black heel with red bottoms). Or, make brownies, but bake them in a muffin tin and flip them over. Voila, you now have pedestals for your shoes.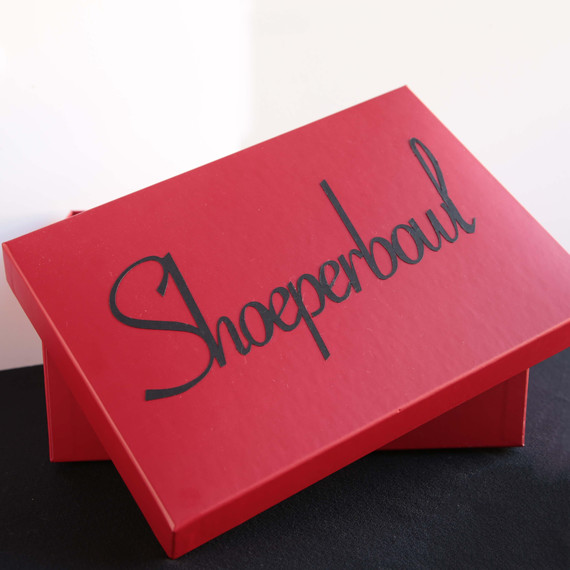 To complete the look I wanted a shoebox. I picked up a simple photo box at a craft store and used a die cutter to spell out "Shoeperbowl," but you can draw it out if your handwriting is better than mine.
You should feel free to celebrate the Super Bowl in any way that makes you feel ... super! Whether it's wings and beer or Champagne and heels, I hope you all have a great Sunday!
Are you doing a "traditional" party or trying something different? Let us know in the comments!