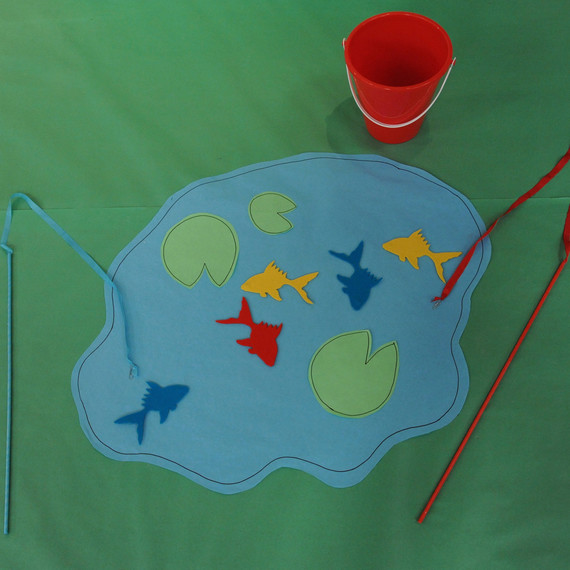 Make It Zany
Your kids are bound to go wild for this fun magnetic fishing game, which gets its name from one of Dr. Seuss's most loved stories, "One Fish Two Fish Red Fish Blue Fish." It's easy to put together yourself with our handy template and guide. And consider setting up craft stations for kids to assemble these silly felt hats, which they'll have fun wearing for the rest of the party (and taking home, too).
Story time also makes perfect sense at a Seuss party -- though we should warn you that few other things will. Kids from ages 3 to 8 will love listening to you read Dr. Seuss's book "Happy Birthday to You," another beloved classic that merges his hilarious, captivating language with the theme of the day.
Make It Delicious
"For birthday luncheons, as a rule, we serve hot dogs, rolled on a spool." Well, maybe not. But our pigs in blankets, which can be made ahead and frozen, are close enough.
Meanwhile, regular old sandwiches get a whole lot more silly when they're cut with cookie cutters post-assembly.
"Today, eat whatever you want. Today no one tells you you cawnt or you shawnt." And you simply cawnt go wrong with green eggs and ham. Withour recipe, the "green" comes from a traditional pesto mix of arugula, parsley, and basil. No food coloring here.
And, since green's the name of the game, why not whip up our kid-friendly kale, pineapple, and almond-milk smoothie?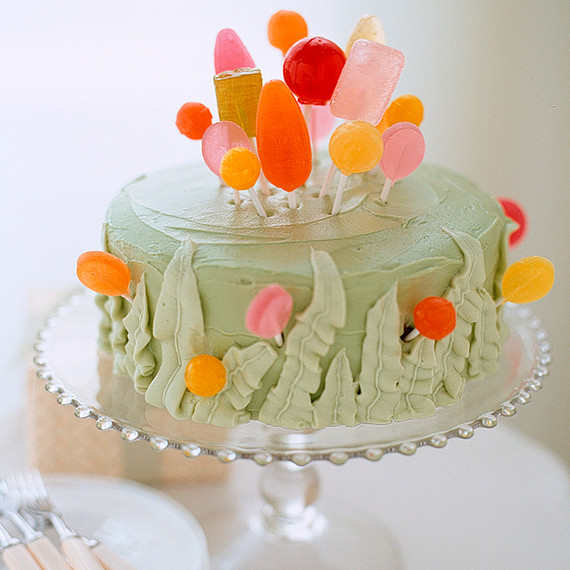 "Here comes your cake! Cooked by Snookers and Snookers, the Official Katroo Happy Birthday Cake Cookers." A basic sheet cake is easy to customize into a Dr. Seuss cake. All it takes is twenty minutes and a whole lot of imagination. Decorate with whatever sweets you have on hand -- from candy to cookies -- to easily amp up the "wow" factor and create a wacky, Seuss-inspired scene. We suggest looking to our lollipop garden cake for inspiration.
For a larger party, consider serving cupcakes or adorable cake pops. Both can be similarly transformed into eccentric tableaus. Whether you go with cake or individual desserts, plan on singing and serving thirty minutes before the end of the gathering.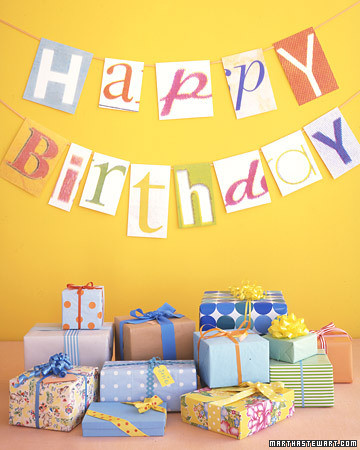 Set the Scene
Why not play around with words like Seuss does? To make this fun banner, simply create a collage of printed letters, then string together.
- - - - - - - - - -