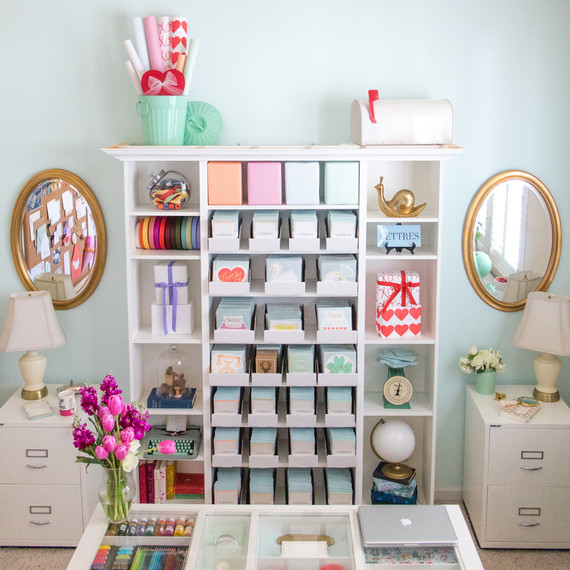 A place for everything and everything in its place -- clean lines meet organized creativity in the small and well-planned space of the Love. Luck. Kisses & Cake studio. A DIY Custom Ikea bookcase acts as the studio's centerpiece and showcases her American-made stationery, along with some of her favorite one-of-a-kind treasures.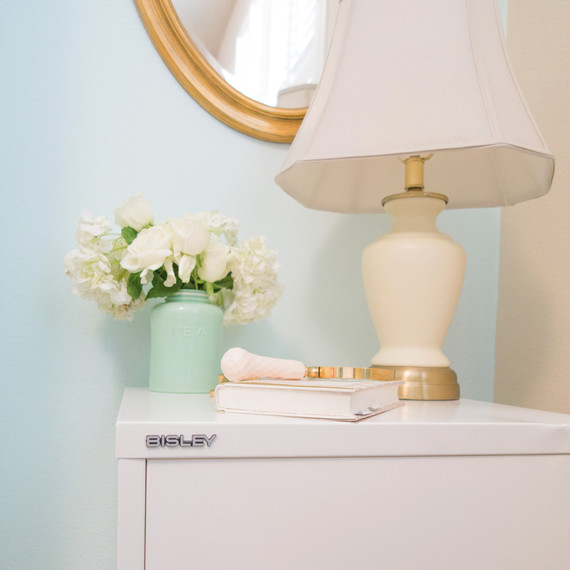 Alongside the bookcase, Bisley filing cabinets work double duty as storage and decorative side table pieces. True to her aesthetic, Katelyn sticks to a bright and cheery pastel palette with gold accents throughout the space.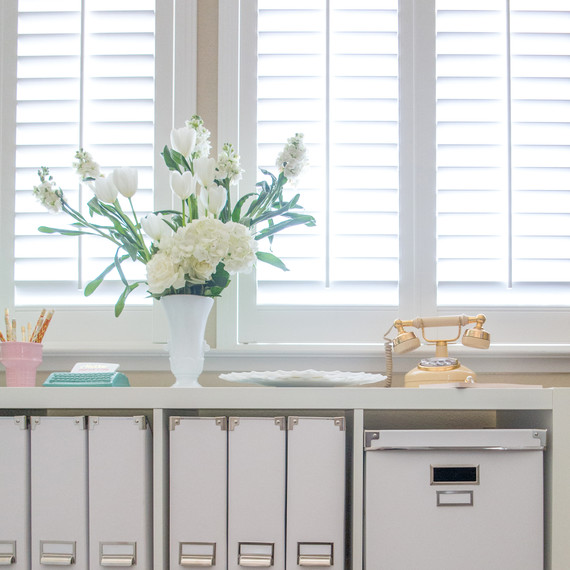 Natural light played a big role in the layout of the room. With only one large window, Katelyn installed shutters to control the light and placed large brass oval mirrors on the opposite wall to create the feeling of a bigger space. To keep things bright she used simple white storage boxes throughout the space. Matching storage boxes not only hide clutter, but they can really help streamline a small space.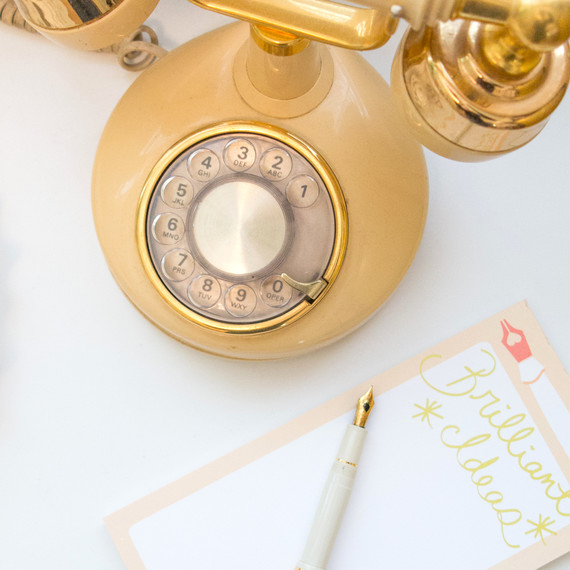 Fun vintage finds are scattered throughout the studio and displayed alongside her own stationery. One of her favorites is an Old Hollywood-style rotary phone, shown with her own "Brilliant Ideas" notepad.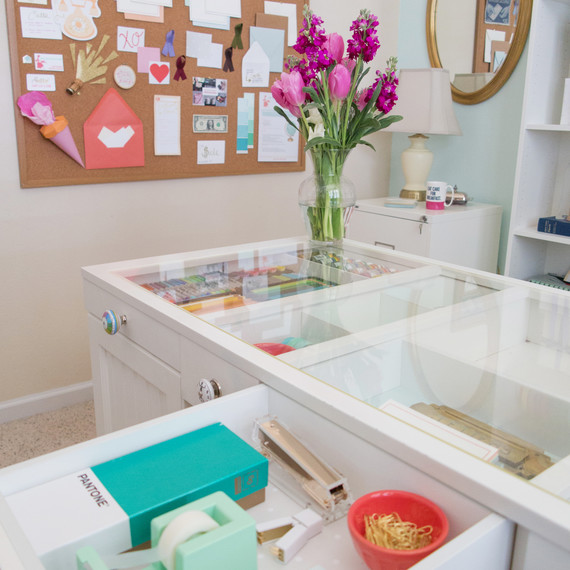 A mood board is an important part of the design process, so Katelyn installed a large corkboard on one of the main walls. This is where she mulls over color samples and works in progress. To streamline her creative process, she opted for a transparent desk. Having a clear desk allows her to easily access all of her favorite (color-coordinated) art supplies. It also encourages her to keep them hyper organized.