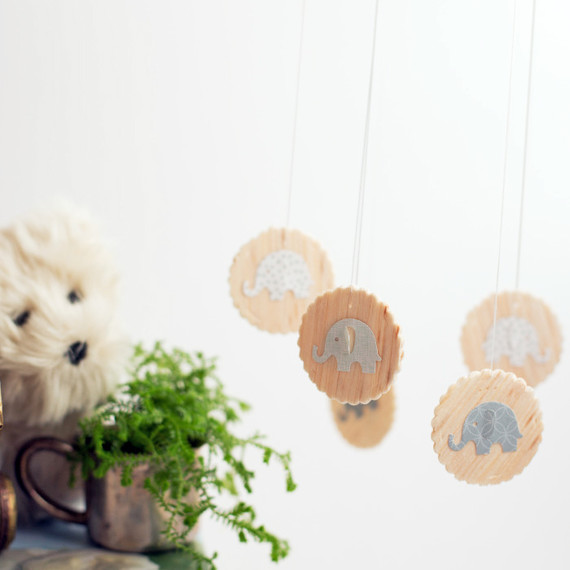 Mobiles are magical. For a little one, a simple mobile over his or her crib can provide endless hours of joy.
That's why we adore this handmade mobile by Anne Weil of Flax & Twine, who used Martha Stewart Crafts punches to make these scalloped balsa wood discs and floppy-eared elephants. 
"The elephant adds special meaning to this gift as it stands for protection and good luck," says Anne. "Just the right thing to be twirling over a newborn's head."