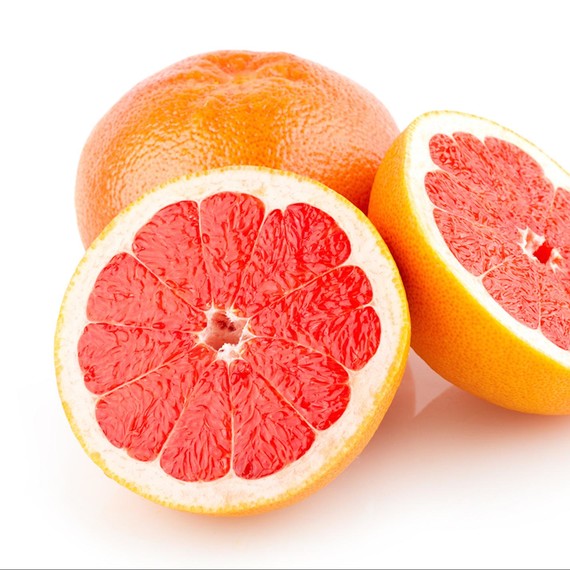 The Clean Slate Challenge starts the day with a grapefruit strawberry ginger smoothie. Chock full of vitamin C, antioxidants, and anti-inflammatory properties, this smoothie is a win as a breakfast choice! I could go on for days about ginger. And strawberries take up some serious real estate in my fridge. But I want to talk about grapefruit. So let's talk.
Grapefruit has been a secret weapon of the health and detox world for decades. The Grapefruit Diet (a.k.a. the Hollywood Diet) has been a popular and standard go-to for weight loss since the 1930's. High in vitamin C, lycopene (a powerful antioxidant), and limonoids (which may help you fight diseases), it is a powerful health booster. It is said to lower blood sugar and cholesterol while creating an alkaline environment in our bodies -- one that we need to combat toxicities and ward off sickness.
But most importantly, grapefruit is invigorating, enlightening, brightening, sweet, bitter, and a fantastic breakfast choice that is both light and fiber rich. Try a grapefruit smoothie to start your day or, for a satisfying desert, try a grapefruit with some raw coconut kefir, a drizzle of agave, a sprinkle of dried coconut and some chia seeds!
Here are a few other delicious grapefruit recipes to try:
Grapefruit, Salmon, and Avocado Salad
Carrot and Grapefruit Juice with Cayenne
Seared Scallops with Shaved Fennel, Cucumber, and Grapefruit