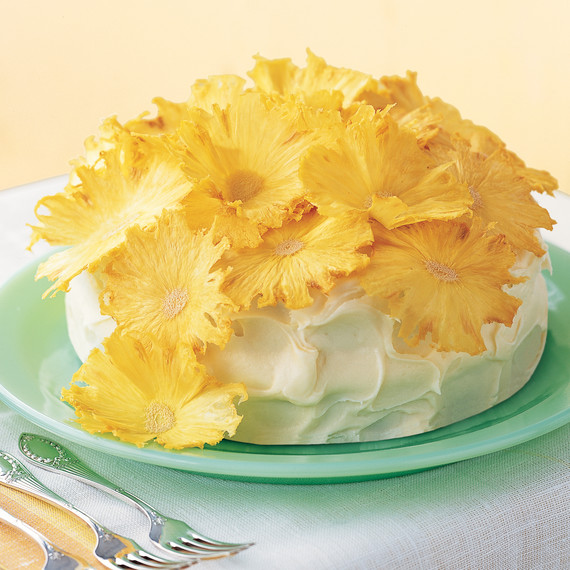 Hummingbird Cake is a Southern specialty that has garnered nationwide attention. We might assume the recipe is a centuries old, but in fact it dates back to 1978 and is credited to "Mrs L.H. Wiggins" of Greensboro, North Carolina. Early versions touted it as a way to use up bananas but really, that's what banana bread is for.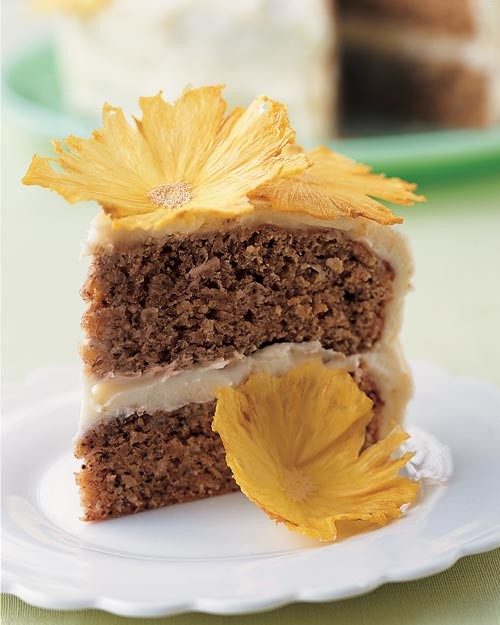 Hummingbird cake is showy and delicious, but not difficult to make. It's an oil cake, no butter needed. The oil, along with the pineapple and banana in the batter, make it an ultra-moist, tender cake. Coconut adds to the rich, sweet flavors while the chopped walnuts or pecans in the batter add a crunchy contrast. Traditionally a layer cake, this popular flavor combination has been seen in cupcake form, as a Bundt, and in even as a very lofty multi-layered event. We still prefer the classic two-layer recipe. Because the cake is made with pineapple, banana, coconut, and nuts, no one flavor dominates; instead there's an overall sweetness that is best offset by a rich, fluffy Cream-Cheese Frosting.
Frosting fills the layers and coats the top and sides of the cake and is often applied with swoops and swirls -- texture is everything here. The finishing touch? We always go with Dried Pineapple Flowers or with Candied Pineapple. Other versions coat the sides of the cake in chopped toasted pecans or sprinkle the frosting with coconut flakes. All are divine but we just like the exuberant look and bright color that the pineapple brings.

And the name? We don't know for sure but have been told that there's a hum, much like that of the tiny bird, that comes from a contented cake eater as they devour a slice.

Bake our Hummingbird Cake -- with it's tropical sweet taste it's the quickest way to escape winter that we know.


Watch how to create a swoopy finish with frosting for Hummingbird Cake: