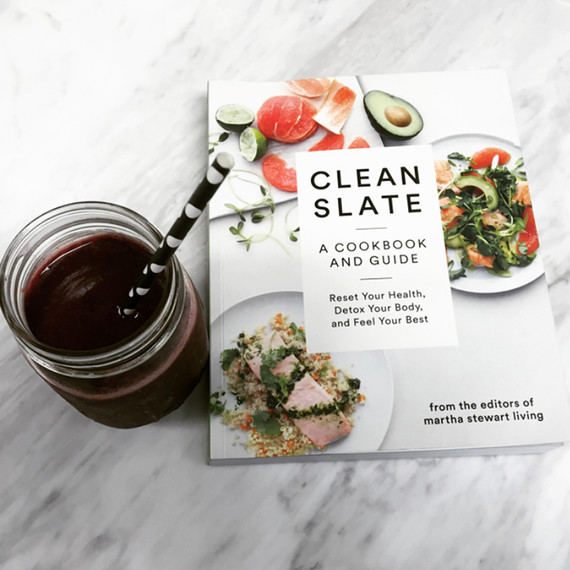 I know it's only Day 2 of the challenge, but I'm almost positive this is my favorite recipe! For breakfast, I made the coconut cherry smoothie. It was so delicious and easy to make. I used coconut water with pulp to add to the smoothie texture. The lime and coconut flavors were subtle, but brought real depth to the dark cherries. I'm adding this to my favorite list of juices! I enjoyed it so much I may try it after the challenge as a happy-hour drink … with a bit of rum.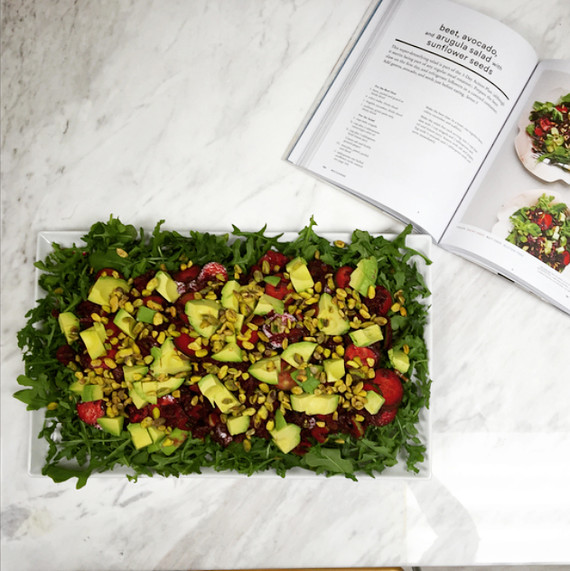 For my Day 2 lunch, I made the beet, avocado, and arugula salad. I usually top my salad with lean protein so it holds me over until my next meal, and I was worried that this may be one of those days where I will be ready to eat my arm off by dinnertime. But with the beet, avocado and arugula salad, that was not the case!

I was curious that the recipe called for beets to be grated and served raw, since typically the root is roasted and then chilled in salads. The raw beets did not disappoint! Note: Working with raw beets can be a slightly messy process. To minimize the mess, use gloves and a large bowl to contain the red splatter.

I did not have sunflower seeds on hand so I substituted pistachios. This was a tasty addition that brought an extra crunch to the salad. The meal was hearty, refreshing, and definitely filling. Editors of Martha Stewart, well done on another easy great recipe! "Clean Slate" is becoming one of my favorite cookbooks of 2015.
My dinner recipe of choice was portobellos with kale. This was another fantastic dish, with strong flavors delivered through very few ingredients. The honey and apple cider vinegar marinade was a bright complement to the mushrooms. My house was filled with a beautiful, warm, inviting aroma as the portobellos roasted.

The kale topping elevated the entire dish. I like my greens slightly undercooked with a bit of crunch so I thinly sliced the kale and tossed it in a hot pan with oil for a few seconds, turning it bright green. The dish is perfect for all vegetable lovers because it's packed with umami flavors (so satisfying!)
If you liked the Coconut Cherry smoothie, you'll love this one!