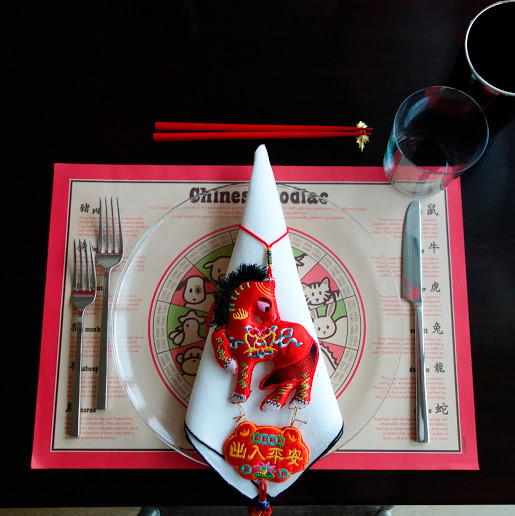 For the Western New Year, I go all-out with Champagne and caviar. For Chinese New Year, I prefer a laid-back dinner where fanciful elements leverage the holiday's international appeal. Lucky for me -- whose most notable Chinese streak can be seen in my takeout history -- whimsy is universal.
Of course, a love of General Tso's isn't my only reason for celebrating. I enjoy learning about other cultures, so I wanted to incorporate as many authentic details as I could into the party's decor.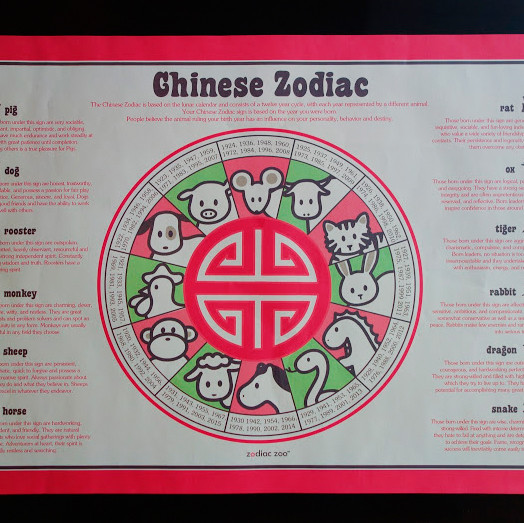 The Chinese zodiac is a calendar system that originated in the Han dynasty (206 to 220 B.C.). It names each of the years in its 12-year cycle after an animal: rat, ox, tiger, rabbit, dragon, snake, horse, sheep, monkey, rooster, dog, and pig.
I found these placemats at Pearl River Market in NYC's Chinatown and thought they would be the perfect anchor for my table. I used clear glass plates so guests could easily read all about the zodiac. It's so fun to determine your kindred animal based on your birth year -- I am a monkey.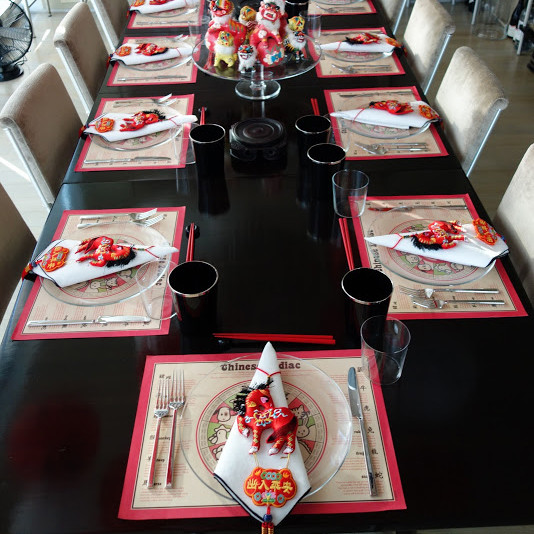 I used fabric ornaments, also found at Pearl River, as napkin holders. These photos were taken in 2014, which was the year of the horse -- for 2015, a sheep or goat ornament would be appropriate (the two are used interchangeably to represent this cycle of the zodiac).
The year of the sheep is all about inspiration and exploration. It's a time to try new things and tie up loose ends before heading into a period of stabilization.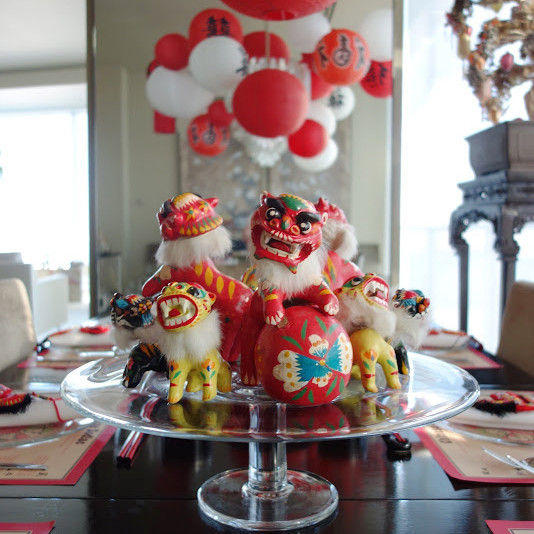 For the centerpiece, I used a glass cake stand to display a collection of clay bobblehead Foo dogs that I bought in Beijing years ago with Martha. They give the table a playful energy -- not to mention a built-in talking point.
The food was served family-style in the kitchen, where guests could help themselves to delicious takeout straight from the paper cartons. To me, they're part of the charm!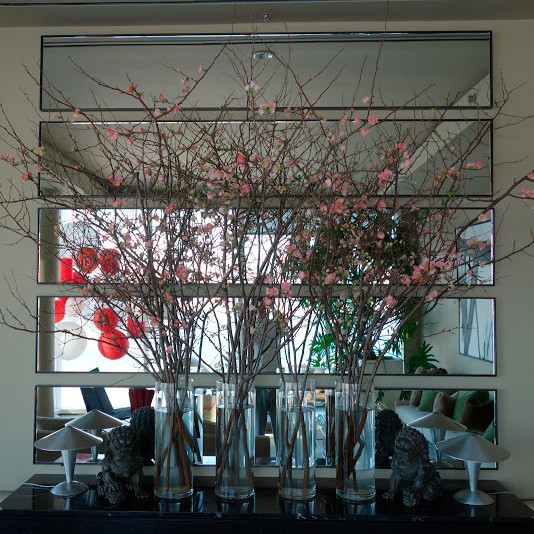 On the sideboard in my living room, I filled four glass cylinders with Chinese quince, which are bright pink and reminiscent of apple blossoms. Because the branches have thorns, I made the cylinders extra-tall to keep them out of the headspace. Impaled guests would put a real damper on an evening.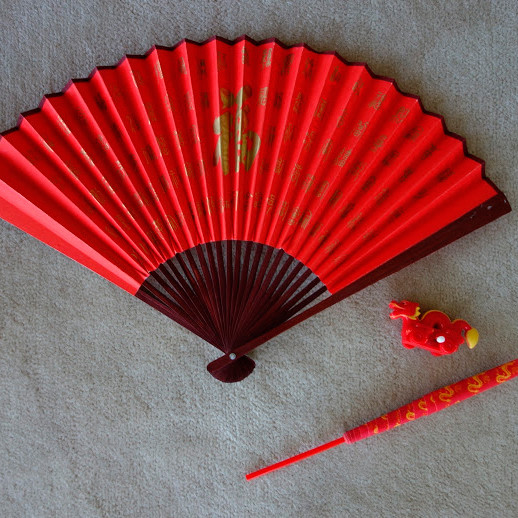 For entertainment during the party, I set out an array of favors: fans, windup dragons, and Chinese yo-yos. I displayed them in silver vessels on the coffee table so guests could pick them up and play with them throughout the night.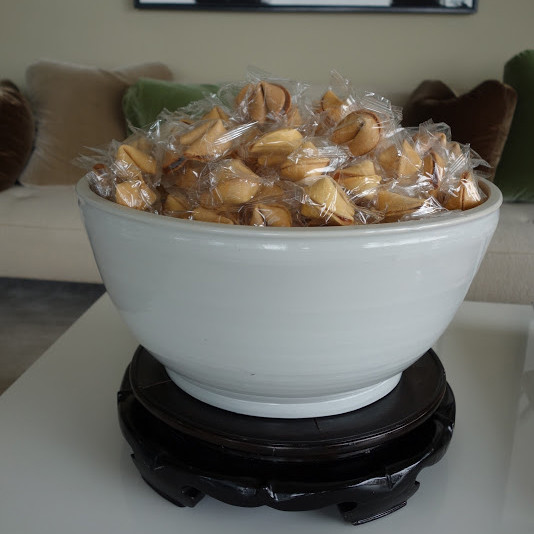 A massive bowl filled with fortune cookies makes a fun end to the evening. Guests can take turns unwrapping and trade or decipher their way to a cookie that fits.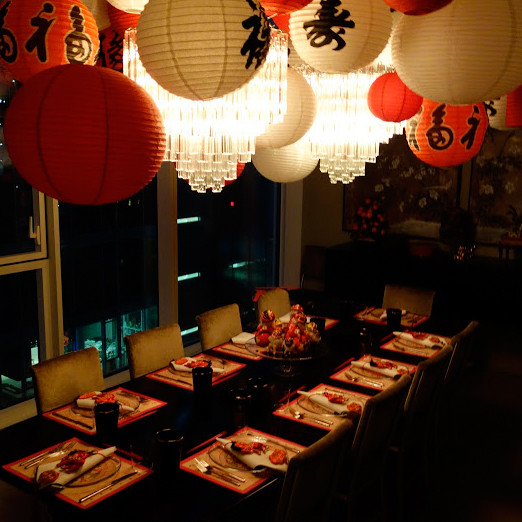 Here's the table all lit up at night. The paper lanterns were installed using 3M removable plastic Command hooks and clear fishing line. They appear to float in air, and the light from the chandelier made the lanterns glow. Like I said, whimsy requires no translation.