New year. New you. New me. Detox. Start fresh. Clean slate. Clean diet. Clean 2015.
Despite the fact that this week has been insane with work, moving to a new apartment, and enrolling my kid in a new school ... I've done my best to stick to my Clean Slate Challenge. With all the SoulCycle teaching I've been doing, it's been hard to stick to the diet 100 percent, but I've been following the basics of the recipes! I have been eating only clean, fiber-rich, nutrient-dense foods, and I'm feeling GREAT!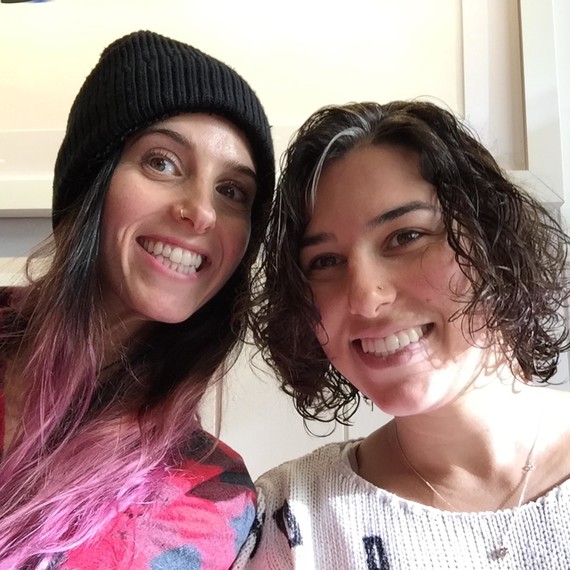 To be fully honest, after a crazy-intense workout, we were both nervous about it being enough to satiate our hunger. We decided to stick to the plan, and if we needed more food we could go for a round two. I also decided to add chickpeas to the salad for a protein boost.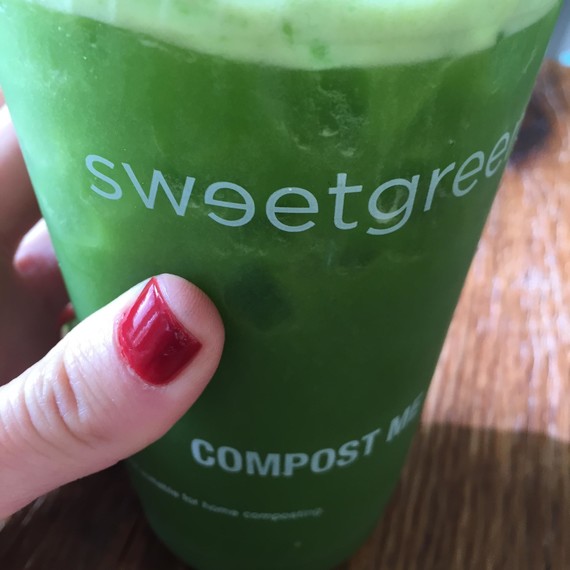 As an extra treat, I ordered us both my all-time favorite drink -- ginger kale green tea -- to accompany the salads.
In the end, we were satisfied and energized and super happy (and proud of ourselves) for making the decision to stick with the Clean Slate Challenge!