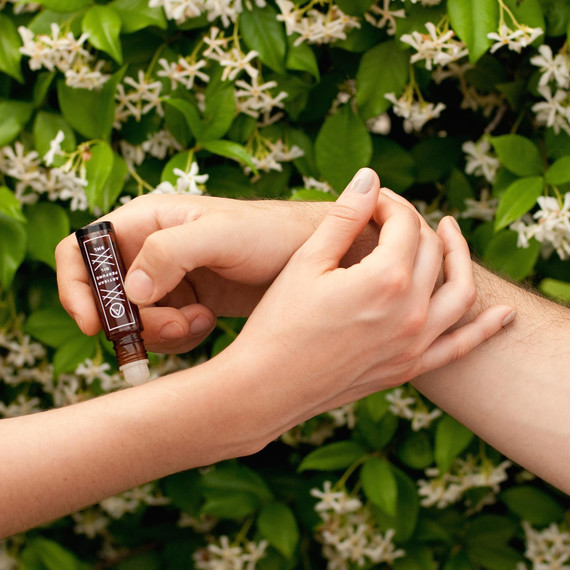 Isn't it incredible how scents can elicit vivid memories from years past? Perhaps what you remember isn't even a specific place or time, but instead an era in your life. For me it's the smell of patchouli; my mother smelled of patchouli, and each time I cross its path I feel warm and secure, just as I did growing up. I love how fragrance can do that. But I hate that it can be harmful.
A lot of today's small-batch and independent perfumers do. Which is why they are choosing to break free from the current synthetic composition of commercial scents and using clean, plant-derived essential and natural oils. They want to create nontoxic perfumes and colognes. 
With aesthetic and therapeutic benefits, perfumes based on essential oils offer both style and substance. Unfortunately, natural perfumes have been stigmatized for both limited fragrance profiles and lack of staying power. As Kathleen Currie, creator of Smoke Perfume, explains, "People often try natural perfume, but it doesn't last, and ultimately they give up." Thankfully, natural perfumers are devoting time and know-how to creating more effective perfumes. After arriving at her ideal fragrance, Currie spends weeks balancing increased concentrations of essential oils with carrier oils to ensure that her perfumes both bloom and last throughout the day.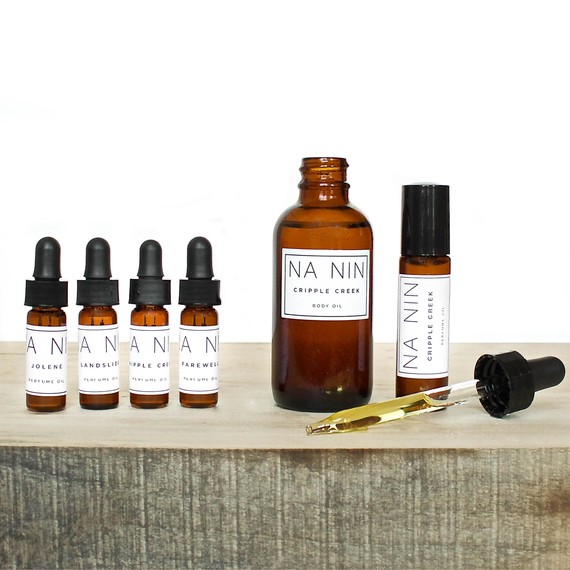 Kate Jennings, maker of Na Nin Fragrance, understands the hesitation that folks might feel when considering natural perfume, but she thinks it's smart to give them a try.  Whether it's aromatherapy or simply limiting the amount of chemicals you put on your body, "there are so many positive benefits to various essential oils, and you'll enjoy witnessing how the perfume's true fragrance reveals itself," says Jennings. That appreciation for the revelation of scent contributes to her creative process. Beginning with a memory or feeling stirred up by a certain song, Jennings crafts her perfumes to express cherished memories and create a scent that evokes a place and time. Her favorite? A woodsy, smoky perfume called Cripple Creek.
"The first scent I wanted to create was the distinct smell of riding with my father in his Willys jeep, listening to The Band," she says. "I wanted a scent that was smoky, outdoorsy, masculine, and just a little bit sweet, as those smells defined this particular memory. When I finally got Cripple Creek, I couldn't even begin to express how happy I was. It's personally a favorite scent because every time I smell it, I think of such a wonderful time."
Though the field of natural perfume may have formerly appeared narrow, the spectrum of fragrance profiles runs everywhere -- sultry to spicy, sweet to smoky, floral to musky. 
That's part of what makes small-batch natural fragrance so special: There are no rules, and your personal scent is determined entirely by you. As Currie explains, "The perfume market has dictated that if you're a woman then you should smell one way, and if you're a man you should smell another way. I think you should be able to wear what you want when you want, no matter your gender." Combine that no-rules ideal with clean, nontoxic ingredients and you've got meaningful, nuanced, and safe fragrances that can help you tell your own story. There's a romance to that level of intimacy.