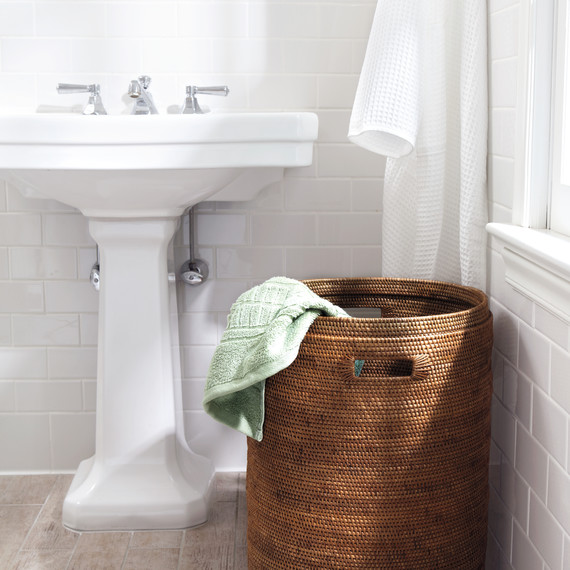 Always opt for a lidless laundry hamper, says Jones. The easier it is to put clothes into, the more likely it'll actually get used.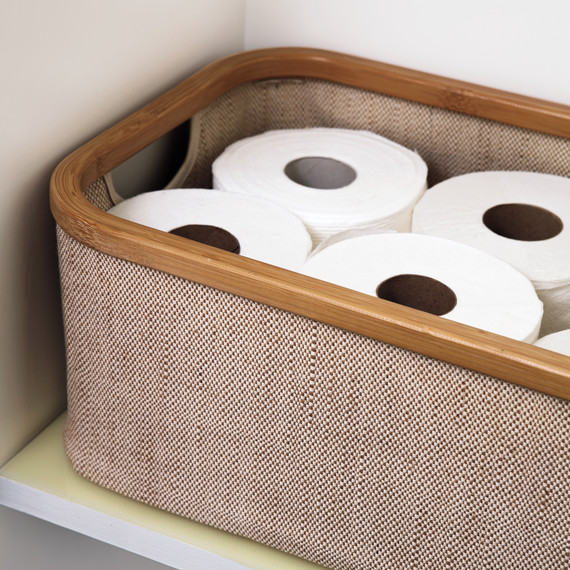 Put extra toilet paper in a pretty 15-by-10 1/4-inch bin, which tidily holds six rolls.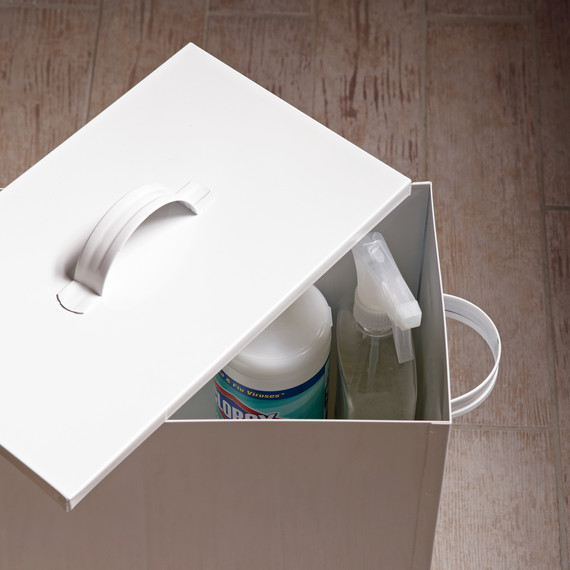 Not sure what to do with cleaning supplies you have on hand for quick wipe-downs? Stow them in a lidded container, and place it under the sink.