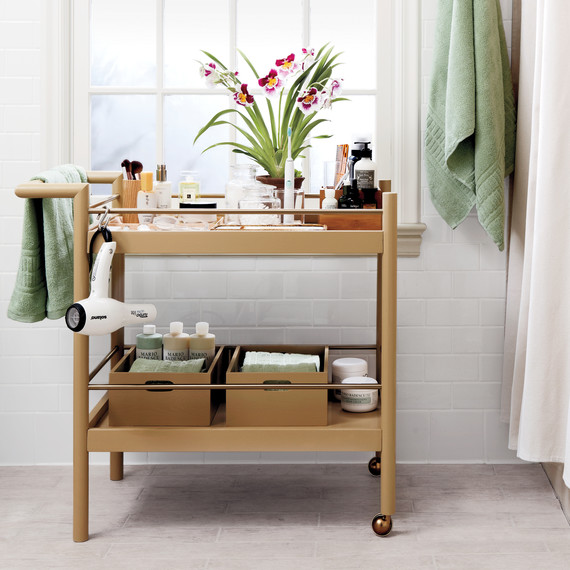 1. Hang a hand towel.
The handlebar on a bar cart is the ideal place for hanging a hand towel. Smallin recommends having a clean backup at the ready for guests.
2. Use an S hook.
It's difficult to find a natural home for the hair dryer, with its awkward shape and unwieldy cord. An S hook solves the conundrum, making it easy to hang up the dryer when you're done (many models have a loop). If you have space constraints, consider one with a retractable cord.
3. Organize with trays.
Store only items you use every day on the top shelf of the cart, and sort with trays (e.g., your eye makeup on one tray, your skin-care products on another). Stand makeup brushes, eye pencils, and other tools in a cup.
4. Rein in the washcloths.
While bath towels should be kept to a maximum of two per person, you'll probably want more hand towels and washcloths. Put extras close to the sink, in bins on the lower shelf of the bar cart -- out of the way but easily accessible.