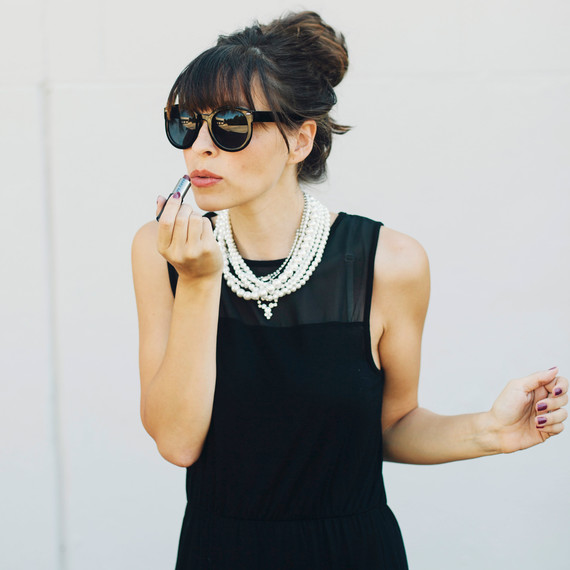 Set the scene at the door with a velvet rope. You can fashion one yourself by folding a few yards of velvet fabric lengthwise, with the fuzzy part on the inside. Sew a seam about an inch in from where the two edges meet and along one end. Trim the excess fabric, turn it inside-out, and stuff it with cotton or newsprint. If you can talk a friend into working the door as a "bouncer," even better.
Nothing says "welcome to Hollywood" like, well, the Hollywood sign. Download a Hollywood font online, trace the letters onto cardboard or foam, and use a craft knife to make clean cuts. Hang your handiwork on a wall and you've got a backdrop for a makeshift photo booth. An old-school Polaroid camera is worth seeking out, but if you can't find one, let guests and their cell phones have at it!
To make those moments extra-Kodak, encourage guests to come dressed as a favorite film star. A nostalgic Audrey Hepburn costume is always on point -- here are five ways to get the look.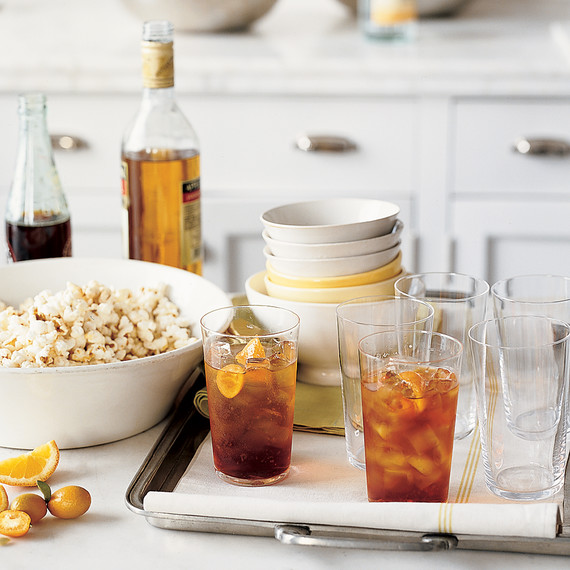 Under a homemade marquee, any television cabinet can become a veritable screening room. Hang red velvet panels on a tension rod, and tie them back with gold cord. Prop a trifold foam board on top of the cabinet, and use colored tape and foil star stickers to decorate the marquee. Finally, use string lights to light the edges of the marquee.
You're ready for the main attraction! If you are watching an awards show, have guests write down who they think will win. Opting to watch a real film instead? Be inspired by one of our favorite edible movie scenes.
When the movie ends, energize the crowd with a game of Celebrity. Use a top hat for extra Old Hollywood cachet.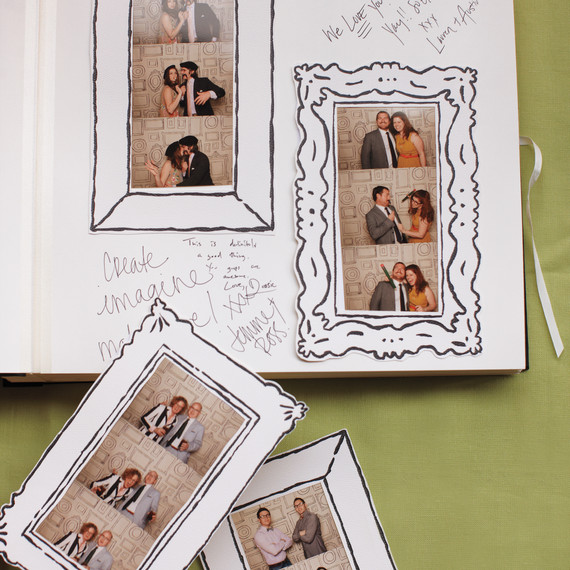 For a fun memento of your night, have guests sign your "autograph book" before they take off (if you found the Polaroid, this is the perfect place to keep all the shots). Chocolate Oscars made from trophy molds make for perfect props and parting favors.