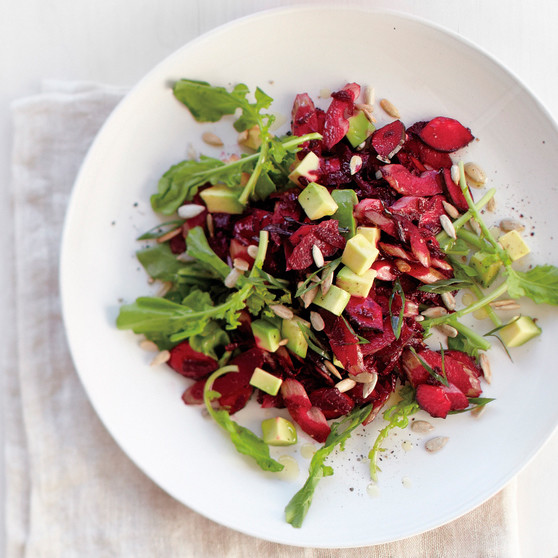 Health + Wellness = Happiness
Now that's a motto worth considering! For years and years I've made my family's health my main priority. I've been committed to feeding them (and myself) the most nutrient-dense foods I can in order to maintain optimal health, strong immune systems, and bright cognition. But in the last year, things have become complicated. I went from being a stay-at-home mom to a full-time fitness instructor at SoulCycle. Plus side: I've learned so much about the importance (and necessity) of exercise in maintaining strong bodies and minds. Minus side: I've found much less time in my day to source ingredients and prepare meals. Our family dinners now rotate between home-cooked macro bowls and ordered-in vegan Chinese food, balanced out with gluten-free pasta with sustainably caught fish (read: quickly prepared dinners).
That's why when the MarthaStewart.com team came to me with the "Clean Slate" Challenge, I was happy to participate! As an instructor, nutritionist, and mom, I believe it's always a good idea to get a  jump start on revamping your health goals. Tomorrow, I start my challenge. Because I'm teaching 18 classes this week all over the city and Brooklyn, I've found options for sourcing my meals outside of the home! Sweet Green and Juice Generation will be my support system on the road between classes, and the rest I'll make at home.
And since I'll be exercising so much, I'll most likely be eating a lot to keep my energy up -- but all salads and smoothies. During any eating regimen, listen to your body, trust your instincts, let your body embrace the clean, nutritious ingredients it's taking in, and convert that into both vibrant health and sparkling energy!
Cheers!