"Brad tied my shoelaces to his chair one day in sixth grade as the whole class rushed out the door to recess," laughs Meaghan Bergeron, cofounder of Squirrel Stash Nuts, about her partner in business and love. "I guess that was our first real interaction." When the Squirrel Stash entrepreneurs finally entered high school, they left the fateful shoelace incident behind them and became the best of friends, even dating on and off during their final years of school.
Flash forward to their freshman year of college. "Brad called me out of the blue, after we hadn't spoken for quite some time, to tell me the news that my current boyfriend was two-timing me with Brad's current girlfriend. Like something out of a movie, right?" Both ended their respective relationships shortly thereafter (we'd say that was a good call) and were drawn back to each over the course of the next few months.
In the summer of 2014, after dating steadily for six years, Meag was cheering for Brad to finish the Pan Mass Bike Challenge in Provincetown, Massachusetts, when he dismounted his bike and bent to one knee. "How could I turn that down?" exclaims Meag, whose heartwarming story is accompanied by this video.
Starting the Stash
After they graduated, Meag and Brad often traveled together to York, Maine, where they would enjoy a snack of mixed nuts at a local eatery -- but one year, they weren't able to track down the beloved product. Their disappointment, and the fact that most of their date-night conversations centered on their mutual distaste for overprocessed foods, sparked the initial idea for Squirrel Stash Nuts.
After returning home to Vermont, they got to work experimenting in their kitchen to produce their own roasted, glazed nuts, making sure to add Vermont-produced maple syrup to each batch. At long last, Squirrel Stash was born, and the two took it on the road, introducing their mix to as many people as possible. Nowadays, with the business up and running, their new focus is on maintaining ecofriendly business practices and encouraging recycling.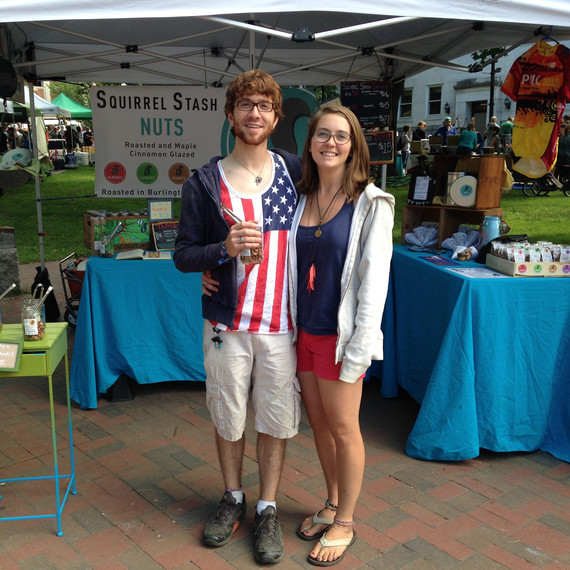 Divide and Conquer
Meag and Brad agree that working closely with a significant other in a professional environment isn't for everyone. In fact, they believe that a couple shouldn't even attempt such a relationship unless they already exhibit tremendous communication skills and have a unique ability to set up boundaries between their work life and personal life. This, to them, is the most important ingredient in the spouse-as-business-partner recipe: Family matters and business matters must occupy separate spheres.
Well, not always. "We regularly include our family in the most important part of our business," says Meag earnestly. "The taste-testing."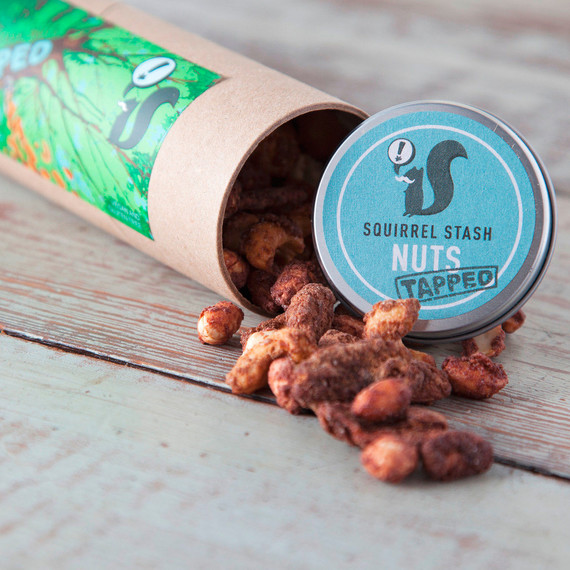 Looking Ahead
The two agree that their strong relationship, good intuition, and balanced personalities carried them through the initial hurdles of building a small business. As for any future challenges that may come their way, Meag and Brad seem to see those in a positive light as well. "If we foresee a problem, we'll figure out a solution together," remarks Brad assuredly. "It's as simple as that."
Shop Squirrel Stash Nuts in the Martha Stewart American Made Market.