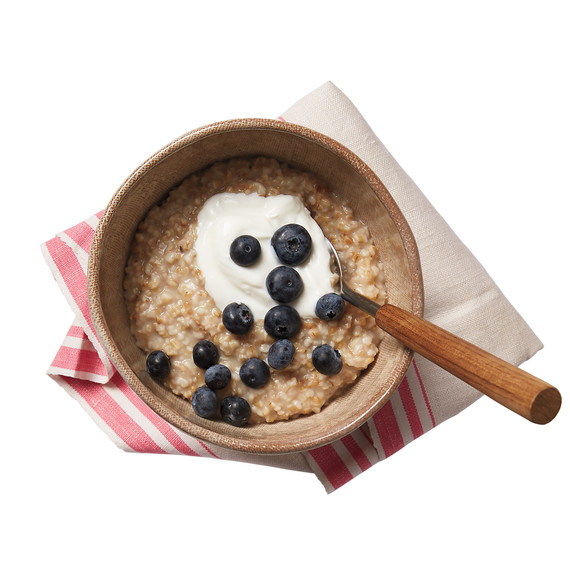 Steel-cut oats are a heartier, tastier version of oatmeal, but they are notoriously time-consuming. A few tweaks to your favorite recipe will add flavor and speed up your morning routine:
• Cut the cooking time in half by fully submerging the oats in tepid water, at room temperature, overnight or for up to 24 hours. (Thoroughly drain the water before cooking.)
• To bring out the oats' flavor and texture, saute them with a pat of butter and a pinch of salt until fragrant and golden before adding water to the pot according to the package directions.
• Then cook them until they're thick and creamy -- and enjoy them every morning!
Watch how to prep steel cut oats: