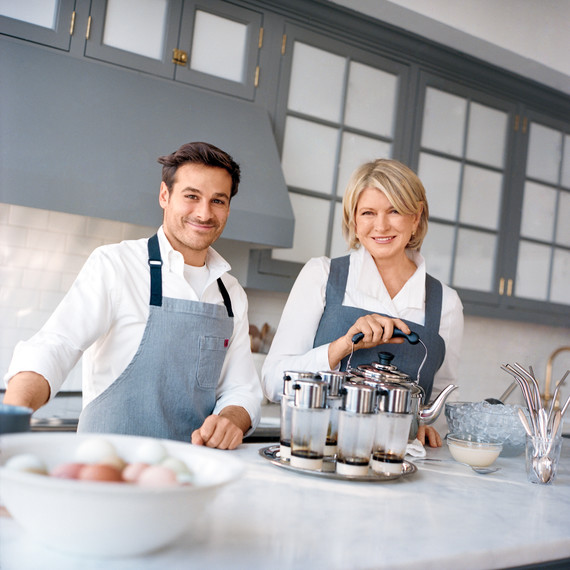 I have long been an aficionado of Asian food -- first Chinese, then Japanese, then Thai. And when Thomas Joseph, now host of Kitchen Conundrums, came to work at The Martha Stewart Show, he talked very enthusiastically about his interest in Vietnamese cuisine. In fact, his master's thesis had centered on an examination of the evolution of pho -- the delicious, fragrant national main-course soup of Vietnam.
Thomas learned about this soup and its countless variations while working as a chef in Boston and frequenting local Vietnamese restaurants. He discovered that it originated in North Vietnam and was consumed regularly as hearty breakfast fare, and that the tradition and recipe traveled south during the mass migration prior to the Vietnam War.
On this journey, the soup changed, and the original ingredients were embellished with new additions, such as bean sprouts, fresh cilantro, Thai basil, hoisin sauce, and bottled chili sauces.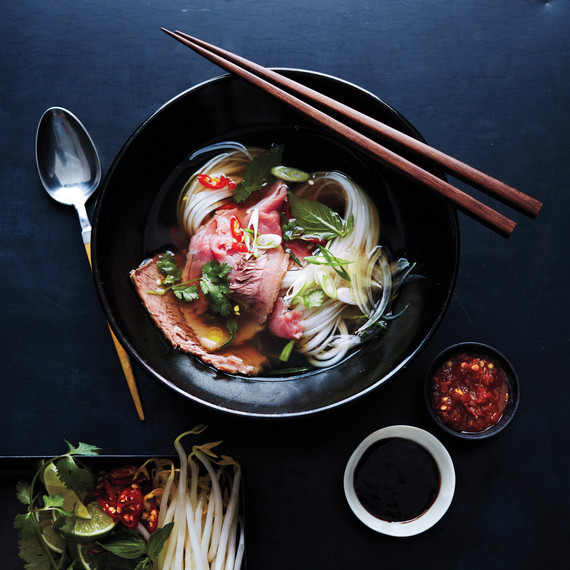 Thomas trekked to the other side of the world to experience as many versions of the soup as he could. Despite variations in flavor, he uncovered some basic facts about pho: The broth should be crystal clear and very flavorful. The bones from which the broth is made are carefully blanched to remove impurities and yield clarity (a culinary influence from the French, who occupied Vietnam for nearly a century). Deep flavor can be attained by charring the onions, shallots, and ginger; star anise is the essential spice. All sorts of beef are used, and even chicken versions are found on the myriad carts lining the busy streets of Saigon.
Thomas tasted dozens of soups, often in the morning after they had simmered for hours on wooden charcoal braziers. The following recipe is a version of just one of the many he learned, but we promise that you will want to make it over and over again.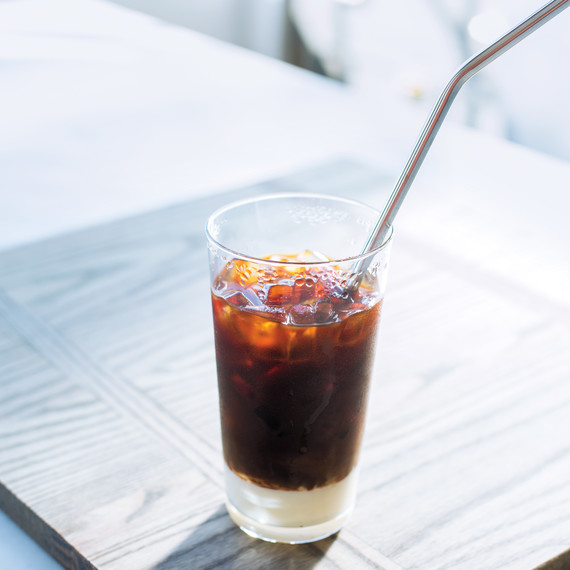 If Thomas and I are making pho, we're also making Vietnamese iced coffee, a strong brew that drips through a special metal filter, called a phin, into a glass with sweetened condensed milk in the bottom. It's utterly delicious and habit-forming.
Get the Vietnamese Iced Coffee Recipe