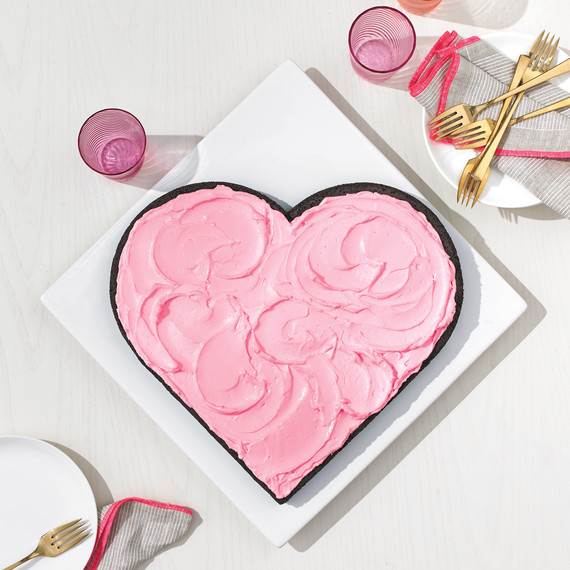 There are a lot of sweets floating around come Valentine's Day. But here is one dessert that nobody will be able to resist. It's chocolate! It's heart-shaped! Really, does it get any more charming than this?
The beauty of this cake is that no specialty supplies are needed. If you already have a round cake and a square cake pan you're ready. We baked our favorite chocolate cake, then simply pieced it together to form a heart shape. Pink, of course, is the color of the frosting on this cake.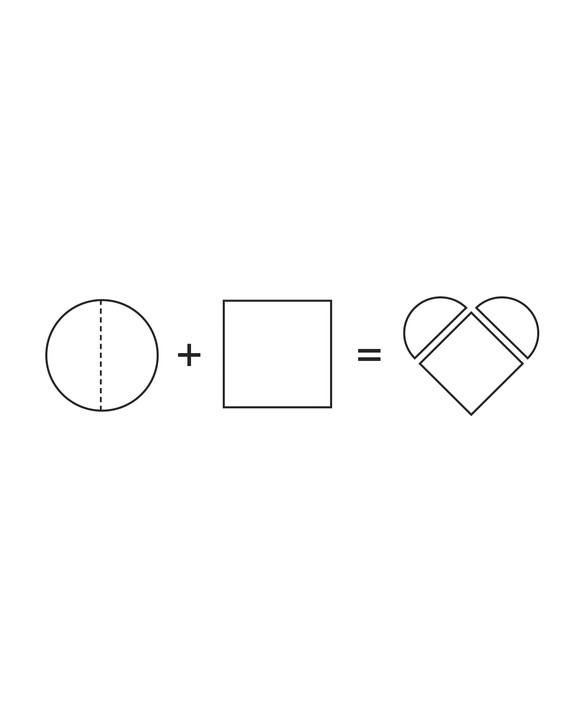 This oh-so-easy heart-shaped cake can be made with any just about any chocolate cake recipe. Tired of the same ol', same ol' sheet cake and looking for a different spin on the chocolate cake? Try one of our Best Chocolate Cake Recipes! From Fudgy Brownie Cake to Red Velvet Cake (if you want to be really Valentine's Day about it), we've got a recipe that will up the ante! Feel like being more adventurous with frosting? From Cream Cheese to Buttercream Frosting, the world is your cake topping!
How-To:
Bake two 8-inch cakes, placing part of the batter in a round pan, the rest in a square pan. Let them cool, level the tops, and cut the round cake in half. Arrange as shown, leveled sides down, then frost to finish. It's really that simple! We almost think this trick is as awesome as the cake itself -- almost!
If you don't believe us, just watch as our test kitchen shows you how it's done:
If you're ready for more chocolate cake adventures, try out latest recipes.