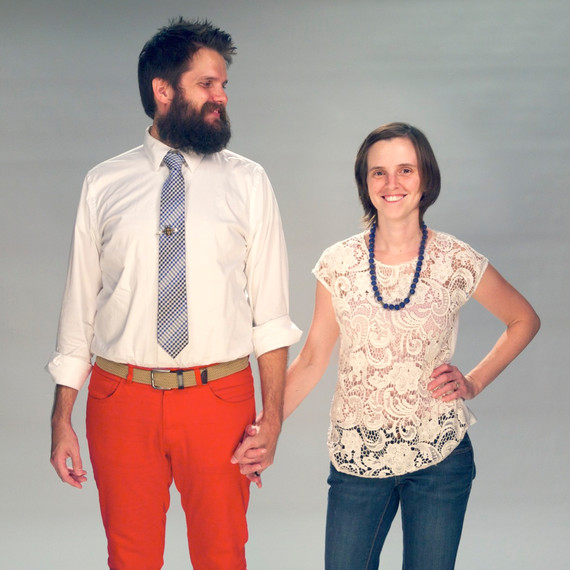 AT FIRST SIGHT
Jenn and Nathan met back in 2002 on a church trip to Namibia where they spoke to several schools to raise awareness about HIV/AIDS. On the last day of the trip, their hosts organized a dinner celebration, but announced just before the meal that they did not expect to have enough food for everyone. Nathan nobly maneuvered his way to the back of the line, and quickly noticed someone else doing the very same thing.The two traveled back to Florida (separately) and, though they lived hours apart, began running into each other at music concerts and other local events. Not one for coincidence, Nathan asked Jenn out on a date. "It took just a few more meetings to realize that we were in love and wanted to get married," says Jenn matter-of-factly.And, well, that was that. A year to the date of when their trip left for Namibia, they tied the knot. Ten months later, their first child was born, and in 2015, they're expecting their fifth baby.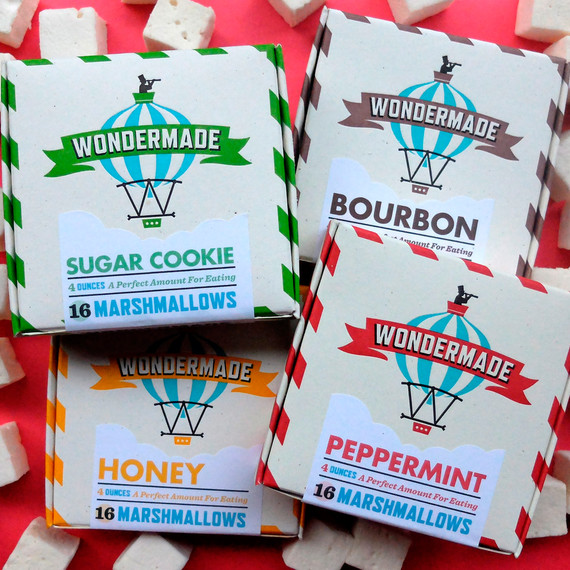 Wonderful Beginnings
As for Wondermade? Well, it all started when Nathan gave Jenn a candy thermometer and a recipe for marshmallows one Christmas. Together, the pair cooked up their first batch of candy -- and were surprised at just how much fun they had. After that, they were unstoppable, making batch after batch of marshmallows for weeks to try out new recipes and different flavors. As Jenn quickly learned, "You can't cook just one marshmallow."One thing led to another, and soon, the lovebirds' friends were asking to order their marshmallows. That was the "aha" moment. Nathan and Jenn realized that they just might be able to do this whole marshmallow thing for a living. They spent a year perfecting their recipes, processes, and packaging before finally getting up the courage to start their online shop. "Since it had started as a 'together' experience, there was never a thought about it just being Jenn's company or just my company," says Nathan. "We were in it as a team from the start."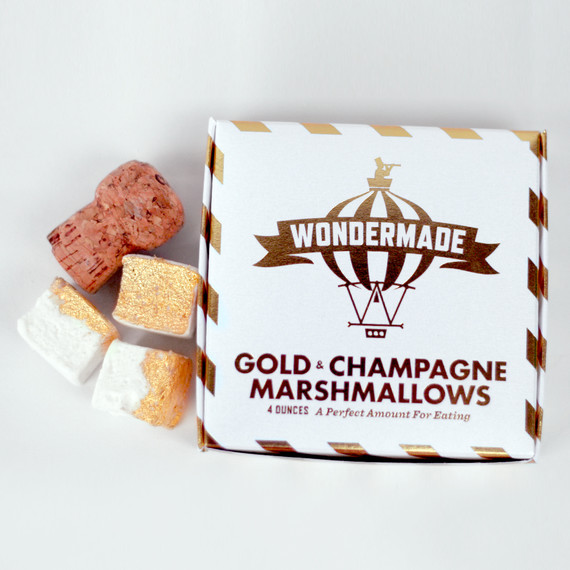 It Takes a Village
"Like a marriage, working together professionally requires love and sacrifice and really great communication," says Nathan. While Jenn does more of the behind-the-scenes work, Nathan is often running the show and engaging with customers.
And, as with most business ventures, teamwork is more than important -- it's crucial. Luckily for Nathan and Jenn, there's no shortage of helping hands. "We have 4 -- soon to be 5 -- kids. So we don't have a choice but to include them ... and our extended family, too," says Jenn. As Nathan sees it, "There's no healthy way to do the things that are significant to you without including the people that are significant to you."
Shop Wondermade in the Martha Stewart American Made Market.