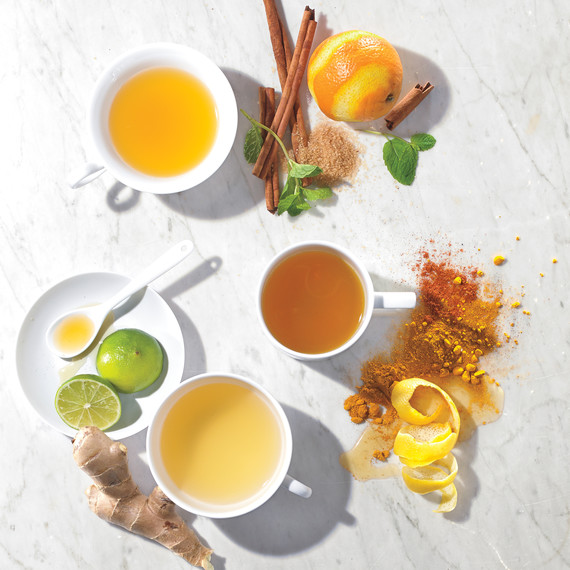 Citrus plus spice makes a brew that's both healthful and oh-so-nice. We've paired orange with cinnamon and fresh mint; lemon with honey, turmeric, and cayenne; and lime with agave and extra-zesty ginger. Make a big batch to keep in the fridge and reap the rewards all week long. Get the recipes here.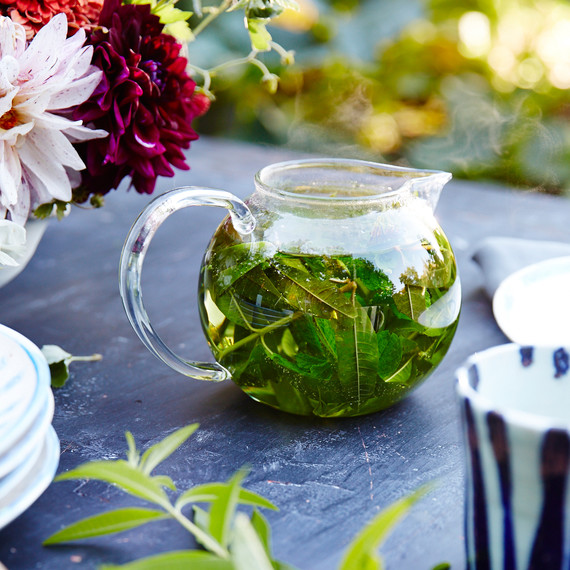 Any herb can become a warming mug of goodness with all the bright flavor and vitamin-rich properties of the plant itself. If you're lucky enough to live where fresh herbs are available year-round, use a ratio of two tablespoons roughly chopped herbs to two cups boiling water. If you're using dried herbs, two teaspoons will do.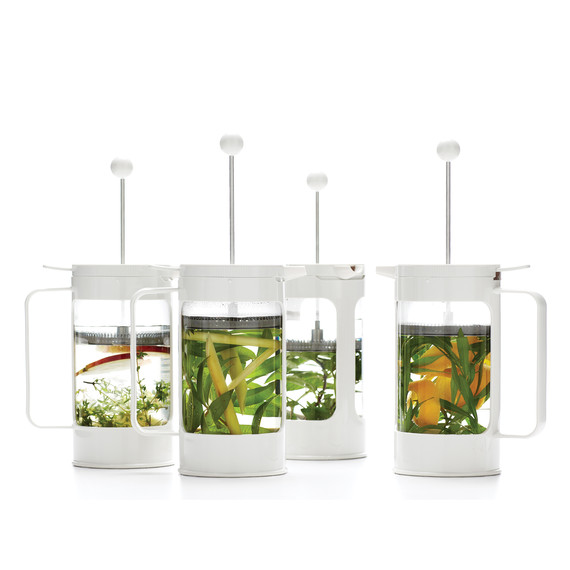 A French press makes it easy to experiment with ingredients of all sizes and textures. Try using fruit and aromatics to create custom blends. We love the brightness that orange peel adds to aniselike tarragon, or the mellow, unexpected flavor of thyme with apple and ginger.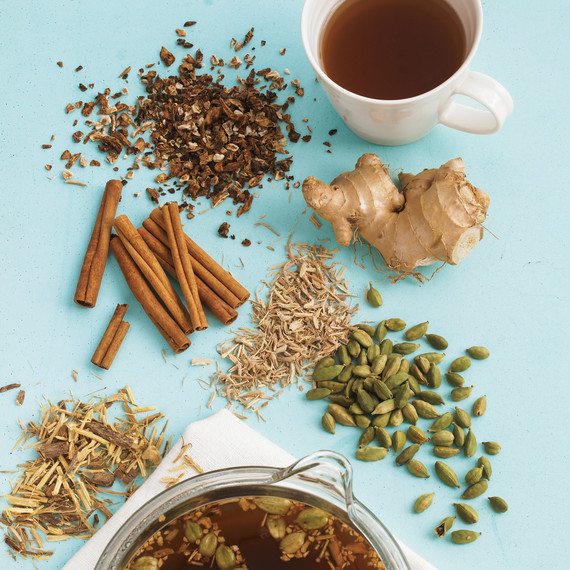 Dragging from months of dreary weather? Restore your verve with a homemade herbal chai. This energy-enhancing blend stars eleuthero (also known as Siberian ginseng), which helps the body adapt to stress; burdock to detox the liver; and licorice to balance the adrenal system (omit if you have high blood pressure). Ginger, cinnamon, and cardamom warm the body and add a spicy-sweet flavor. Forget coffee -- a few cups of this, and you'll have stamina to spare.
Of course, as important as the beverage itself is the way in which you enjoy it. A thermos hastily slurped on the go won't have the centering effect of a "tea ceremony" that lets you tune in and tune up. Take your tea with a side of mindfulness, and reap the benefits in energy and good health.
What kind of herbal tea do you make at home?