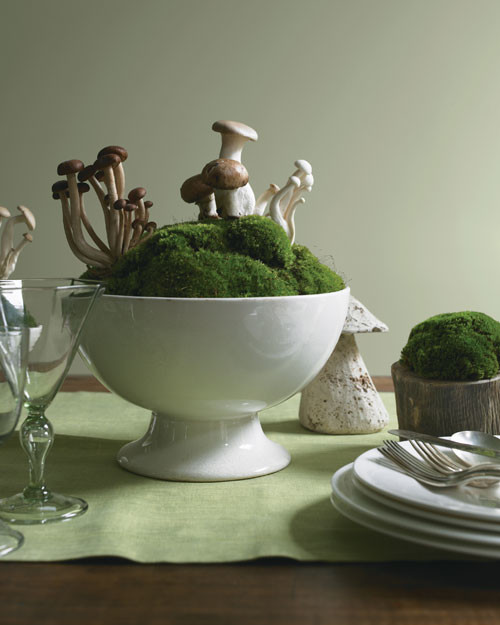 This Groundhog Day -- which falls on February 2 -- transform your space into a groundhog-inspired lair. Think: warm, earthy and cozy. Gather a standing arrangement of evergreen boughs by the door so that your guests are greeted with an aroma reminiscent of a walk in the woods. Place a centerpiece of budding mushrooms and bouquets of small pinecones to add extra touches of woodland whimsy.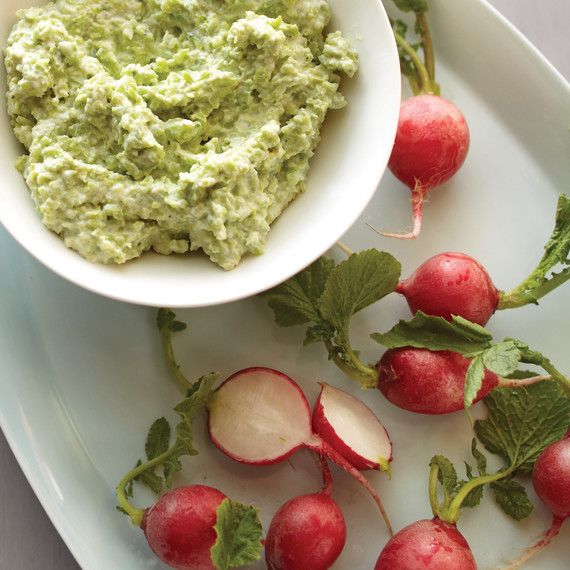 We all tend to dig into comfort food in the dead of winter. But what does a groundhog eat? They're partial to wild greens, berries, and veggies. Nibble on some snacks inspired by our favorite forest forager: Serve hors d'oeuvres of halved radishes and stalks of celery topped with cream cheese and fig jam (an adult take on "ants-on-a-log"), fava bean and goat cheese dip with crunchy dippers, or lentil pate made of French lentils, cremini mushrooms, and hazelnuts.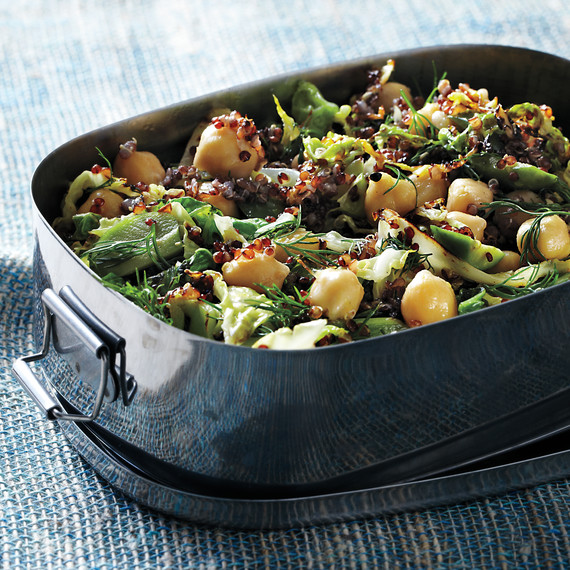 The coming of spring is an opportunity to turn over a new leaf. That means refreshing your palate with tasty new treats! Serve a rich, earthy main course of toasted quinoa saute with lemony cabbage and dill, or these veggie burgers made from mushrooms and quinoa, topped with radish sprouts and cucumbers.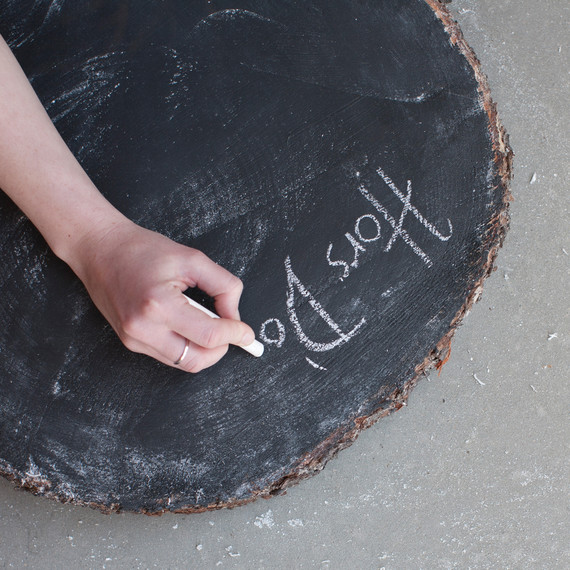 Six more weeks of winter? Or an early arrival of spring? Which will it be? As you wait for Phil's prediction, encourage your guests to make their own guesses on this natural canvas -- it's actually a tree trunk-turned-chalkboard.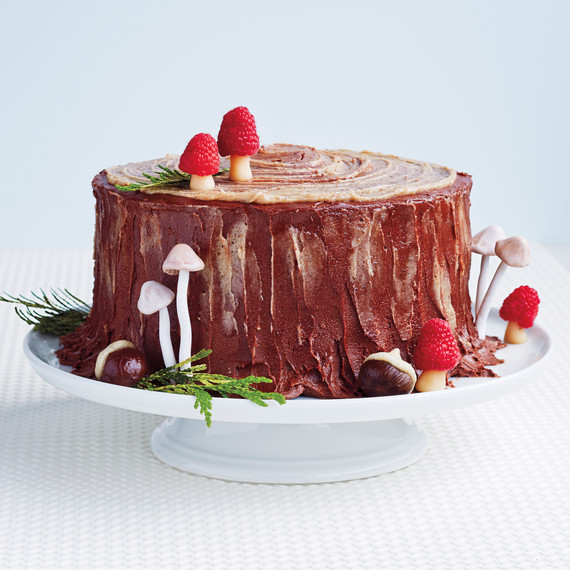 A Yule log layer cake with faux-bois frosting and decorative details like "mushrooms" made of raspberries and "acorns" created with chestnuts makes an impressive gateau a la groundhog. Make this the piece de resistance of the party and go over-the-top with edible adornments; we suggest confections created to look like fiddleheads, mushrooms, acorns, leaves, and bark. Have your friends and family gather 'round to watch for the annual forecast, and have your cake knife ready for cake-cutting after Phil's appearance. (That way, regardless of whether the forecast is looking dreary, this dramatic dessert will liven spirits.)