During the winter holiday months, I spend a significant amount of time listening to my Ultimate Holiday Baking Playlist and making my reindeer and snowman cupcakes. You've probably heard of a little movie called "Frozen"? Yeah, you can imagine just how many snowman cupcakes I've made this season!
"Do you want to build a snowman? Come on, let's go and play ... " Well, if you've seen it, maybe this song will get into your head as you make these cupcakes.
Materials:
White sugar sprinkles
Chocolate chips, both mini and regular size
Gummy orange slices
Step 1:
Frost the cupcakes with enough frosting to completely cover the top. Then dip each into a bowl of sugar sprinkles. Make sure to completely cover the top in sugar so you can no longer see any frosting.
Step 2: 
Add the "coal" eyes by placing two chocolate chips toward the top of the cupcake. Then, leaving room for the orange slice nose, use 5 to 7 mini chocolate chips to create the snowman's smile.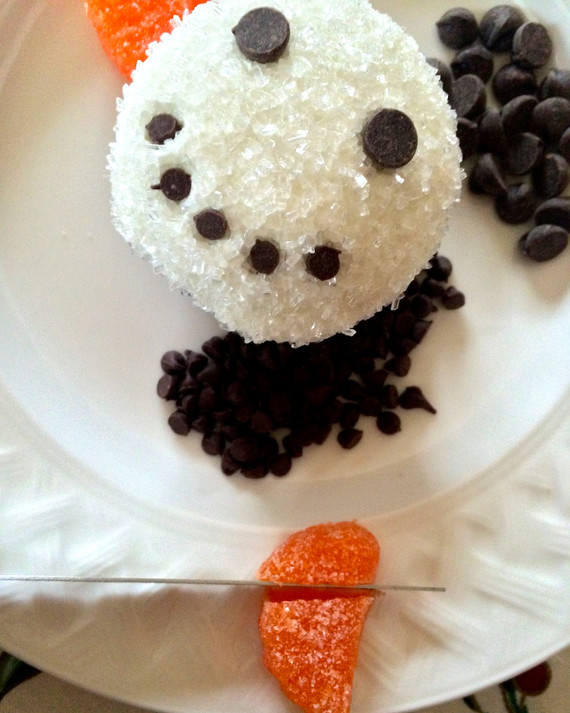 Step 3:
Carefully cut the edge of the orange slice at an angle to create the carrot-shaped nose. Place the nose in the center of the cupcake.