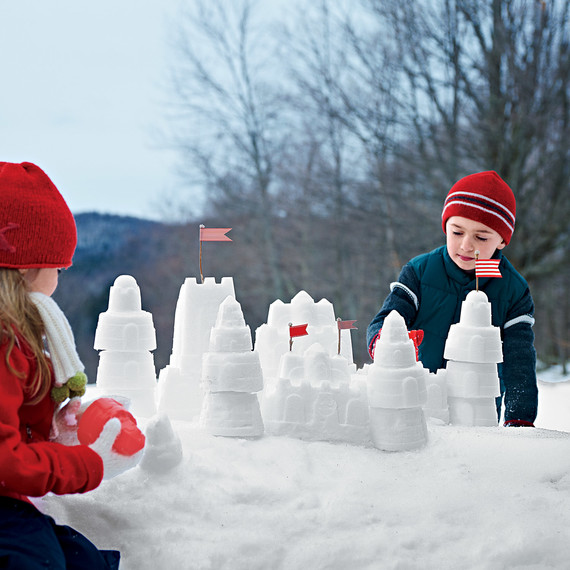 Give buckets in your garage a chance to do double duty. See who can stack the highest snow castle, or collaborate on a village of epic proportions.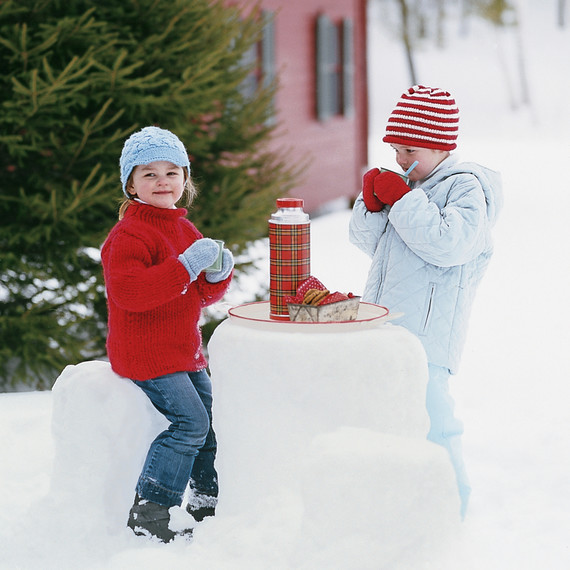 How about building a living room to chill out in? This frozen furniture will stick around as long as the temperatures stay below zero -- use it for picnics, games ... or snowball-fight coverage.
A blanket of white makes for an inviting canvas. Unleash your inner artist by turning our DIY chalk paint on your yard. Try sketching board games like hopscotch or tic-tac-toe.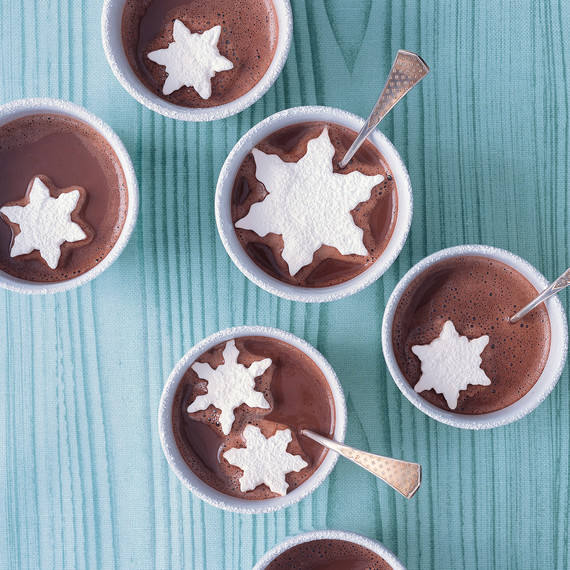 After a long session in the snow, there's nothing better than some homemade hot cocoa. Cocoa powder, sugar, and salt are all you need to make a DIY mix that's natural and delicious. To avoid clumps in your cocoa, first add a small splash of water to your desired amount of mix and whisk to form a paste; then add that to your warm milk for an even, instant dissolution.
Serve with easy whole-wheat graham crackers made from ingredients you almost certainly have on hand. Dunked in marshmallow-topped hot cocoa, they become delicious deconstructed s'mores.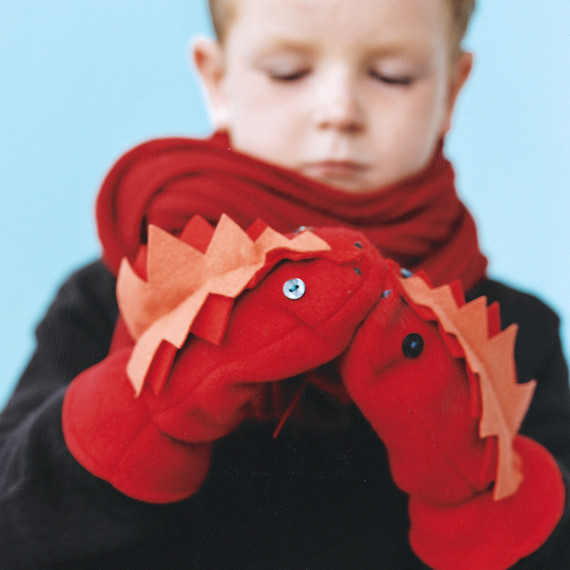 While everyone is thawing, have them work on a craft that will prepare them for their next venture into the great outdoors. These adorable monster mittens make fine use of spare buttons and fabric scraps you might already have lying around the house. 
Speaking of lying around, what better way to end your party than watching a movie under a pile of blankets?
What other activities would be perfect for a snow day?